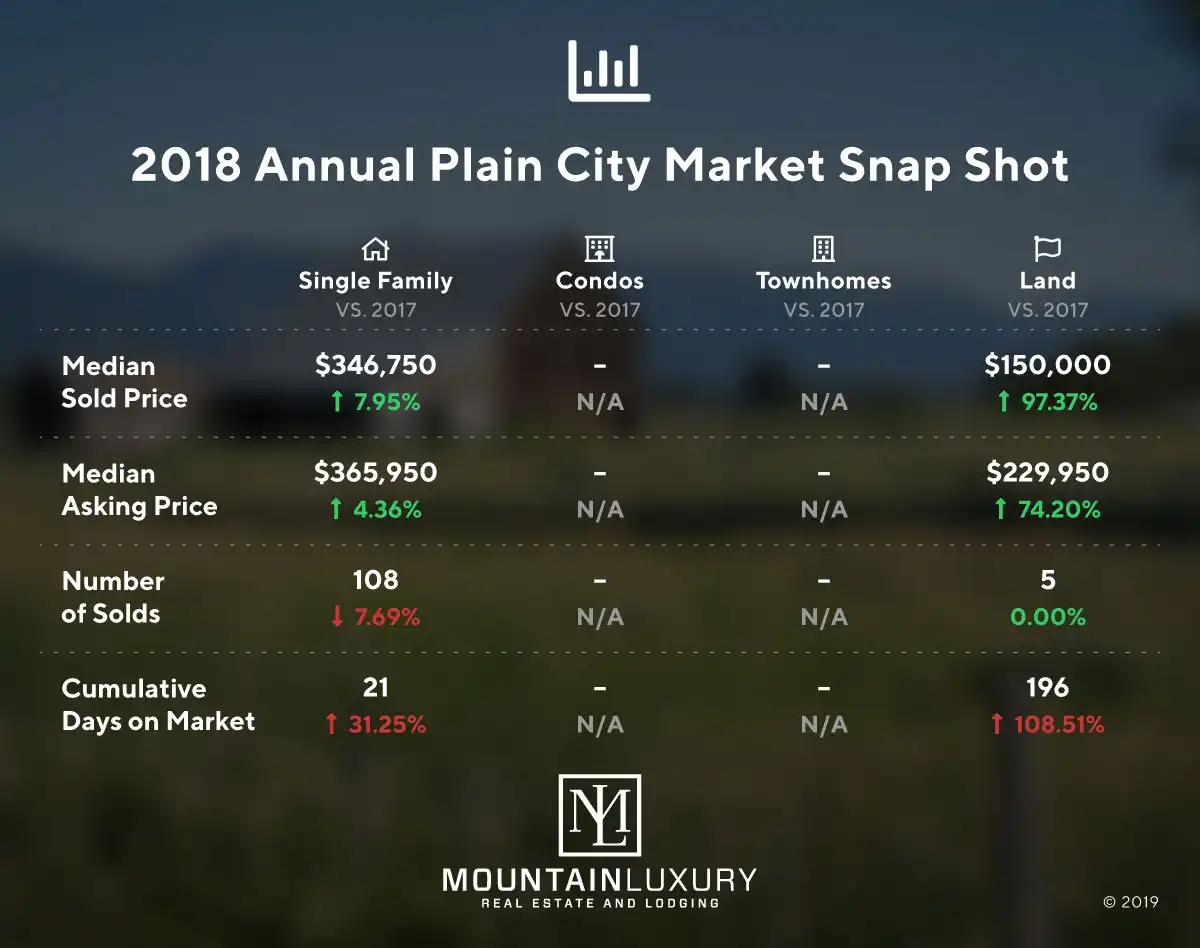 2018 Plain City Market Report
---
May 3, 2022

How does your home stand in this market? Find out.
Single Family Homes
The volume of homes sales in Plain City was down in 2018 compared to 2017. There were 108 homes sold in 2018 compared to 117 in 2017. This was a 7% decrease in volume; however, there was a 7% increase in the median home price. The median price of homes sold in 2018 was $346,750 compared to $321,225. The growth in price is still continuing from 2015 which was at $221,000.
Residential Lots
The value of land in Plain City increased significantly in 2018. The median sales price increased from $84,900 in 2017 to $155,000 in 2018. This was an 82% increase. The quantity of land sold was stagnant with 8 sales in 2018, just one less sale than 2017.
Live in this remarkable place by checking out these South Ogden Homes for Sale. These incredible listings include Ogden Homes for Sale, North Ogden Homes for Sale and Mountain Green Homes for Sale. South Ogden is just over the mountain from Snowbasin or Powder Mountain Ski Resorts where you can experience the World's Greatest Snow after a short drive through the canyon.
Sorry, nothing matches that search.