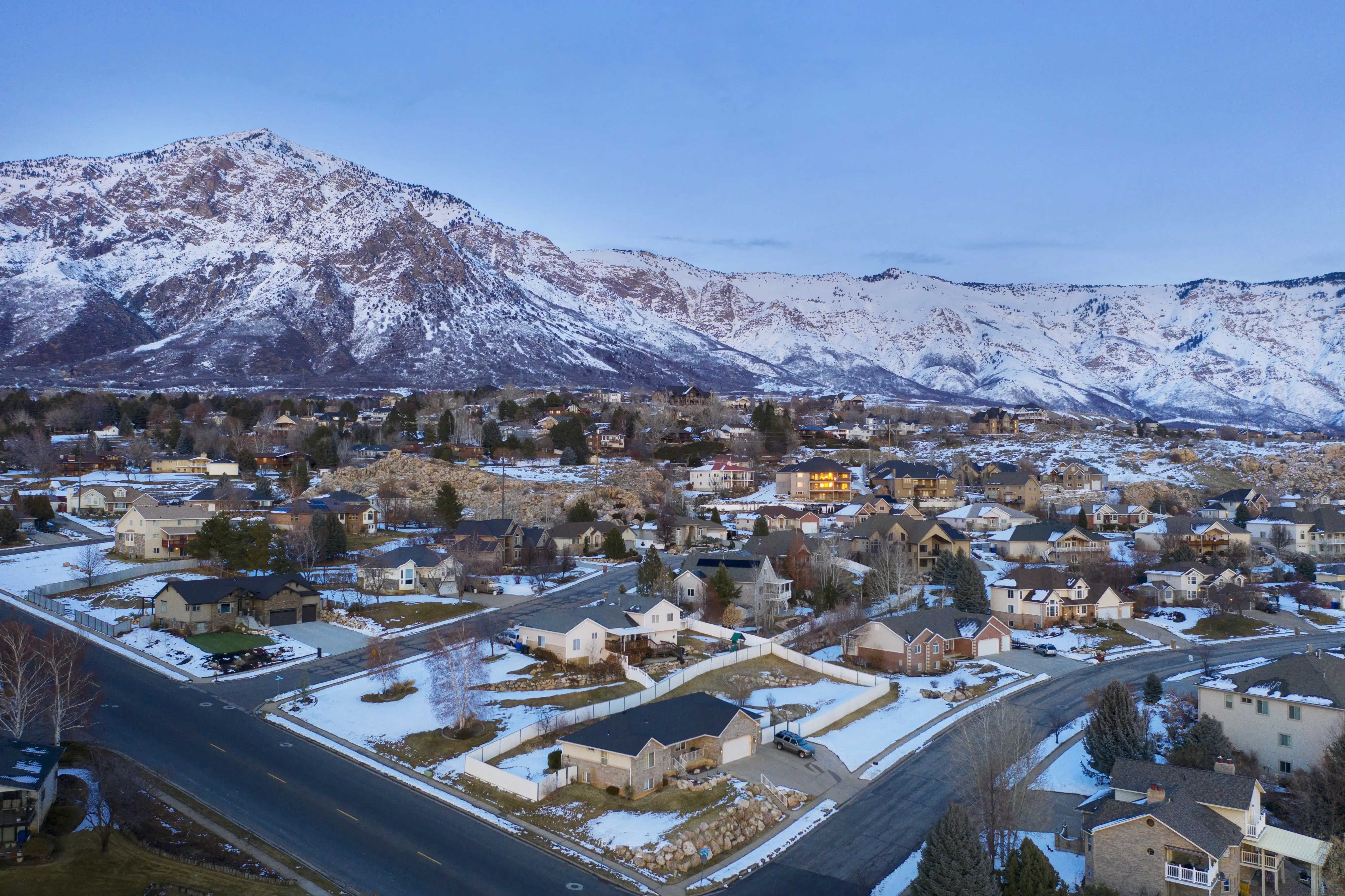 Pleasant View, Utah
As early as 11,000 B.C., Native Americans travelled through the area that is now considered Pleasant View which has lead to the discovery of many relics in the area. Trappers came to the area around 1824 to trap in the tributary springs and rivers. Pleasant View used to be considered a part of North Ogden for over 30 years and was known by many names (West District, Hot Springs District, Springtown, or Out West). It wasn't until 1882 that the city was officially named Pleasant View by Wilford Cragun who was born in the area. Other settlers soon followed and the area became more populated as time went on. The area's most popular feature is the abundance of natural hot springs in the north western corner near Box Elder County.  This lovely city shares a border with the Wasatch Mountains to the north, Harrisville to the south, North Ogden to the west, and Farr West to the east. Beautiful mountains, desirable residential areas, and undeveloped potential await. Residents have access to amenities within the community and outside of city limits. There are 4 parks with a variety of activities that can be reserved for private use. The Barn Golf Club is also available for recreation. To top it all off, the city is just 15 minutes to downtown Ogden and 25 minutes to the Ogden Valley via the North Ogden Divide. This close proximity to Ogden Valley offers residents close access to popular tourist areas like Pineview Reservoir, Snowbasin Ski Resort, Powder Mountain Resort, and Nordic Valley. As mentioned above, Pleasant View homes for sale offer desirable residential areas with suburban and subdivision living and some higher-end homes as well.
Things To Do
On the edge of the Ben Lomond Mountain, the view of the peaks in your back yard are part of your daily scenery. Such close proximity to Ben Lomond gives residents a great reason to get outdoors. Hiking, biking, trail running and mountain biking are all popular activities for those who enjoy outdoor recreation in this area. There is also a paved walking trail that goes right through town and stretches for several miles. This trail is frequented by families and athletes alike as well as anyone who might like a scenic stroll close to home. The Barn Golf Course is another area favorite with breathtaking mountain views and open stretches of perfectly manicured turf. Community is important in Pleasant View and activities for residents are scheduled throughout the year. The most notable, the Founders Day Celebration is held each Summer and includes a parade, activities for the kids and a large fireworks display in the evening. Stop by Straw Market and try one of their famous cinnamon rolls and then walk or take a short ride to enjoy one of the many parks in the community.
Real Estate in Pleasant View
Pleasant View is a tight knit community with large homes, open spaces, sprawling views from Ben Lomond Peak and Willard Bay to the city lights from North Ogden to Layton. Also home to Weber High School, where families gather for games, community events and fireworks. There are plenty of parks, walking trails and even a community fresh water springs. With a diversity and large variety in home types and styles, there are incredible options for new home buyers to plant their roots in this coveted community.