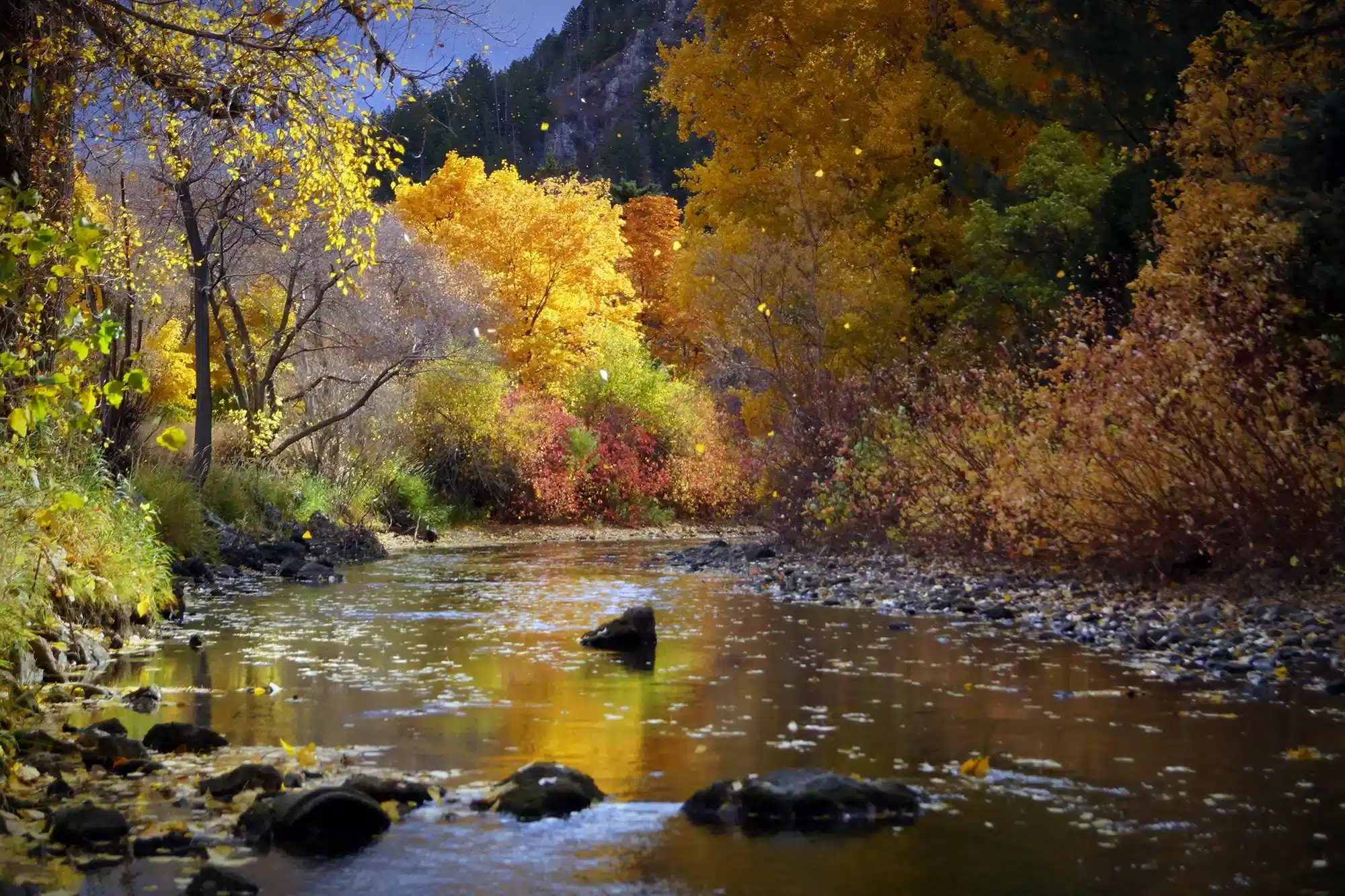 Ogden Canyon
Ogden Canyon has a rich history as a recreational retreat for residents of Ogden. The original canyon, especially at the mouth near Ogden, was almost too narrow for passage, but was widened in the late 1800 to allow for what is now State Highway 39, a narrow two lane thoroughfare past steep cliffs and tall peaks. Homes in Ogden Canyon are clustered in the widest portions of the five-mile chasm in the Wasatch mountain range. Home buyers will never lack amazing views from all angles, which is constantly reinventing itself as the sun passes overhead, and as the seasons open up new canvas for Mother Nature to adorn. There's quite a variety of home designs from log cabins and stone chalets, to Victorian and mid century styles. Many homes are river front with towering rock cliffs in their backdrop, making this a rare and coveted area for those who enjoy the mountains. Ogden Canyon offers tranquility at a whole new level, with it's homes cradled by the elements of nature. In the summer, adventurists flock to the area for easy access to innumerable hiking and mountain biking trails, fly fishing in the Ogden River, boating at the nearby Pineview Reservoir, excellent golfing at Wolf Creek Golf Course, and majestic mountain views. Access to the trails in the heart of the canyon can be found at what locals refer to as "the Smokey Bear sign." Here you can explore Cold Water Canyon or take the Indian Trail which will eventually connect to the Bonneville Shoreline Trail or Hidden Valley Trail. In the winter, ski and snowboard junkies searching for amazing powder head to one of three winter resorts, Wolf Mountain, Powder Mountain and Snowbasin Resort. There is also snowmobiling access further east at Monte Cristo and ice fishing at Pineview Reservoir. Also just minutes to the city of Ogden, residents in this area enjoy close proximity to both city amenities and four season recreation.
Things To Do
If you love the sounds of flowing water, direct access to mountain trails and endless alpine views, you will love living in Ogden Canyon. What is so special about this area is that you feel encapsulated by mountains and trees with rare access to the Ogden River and yet are just minutes from downtown Ogden. Fishing, hiking, mountain biking and viewing local wildlife are actives you can enjoy right out your back door. Pineview Reservoir, Snowbasin Resort and everything that Ogden Valley has to offer are also within just minutes driving from anywhere in Ogden Canyon. At the bottom of the canyon you will have direct access to the Ogden River Parkway as well as a beautiful waterfall that flows seasonally and draws many spectators. Rainbow Gardens, also located at the bottom of Ogden Canyon is a great spot to grab lunch or dinner and enjoy a little shopping.
Real Estate in Ogden Canyon
A desirable area to call home, especially for those that enjoy the feeling of being immersed in nature, Ogden Canyon is full of natural beauty. In addition to countless hiking and biking trails, the Ogden River also flows through the Canyon and many residents enjoy direct access to the river shore. Cabins, small homes and historic homes can be found in this community as well as large custom homes with rare vantage points and incredible views. Just minutes to both Ogden Valley as well as downtown Ogden, this area is ideally situated to allow residents a quiet mountain lifestyle without giving up creature comforts.