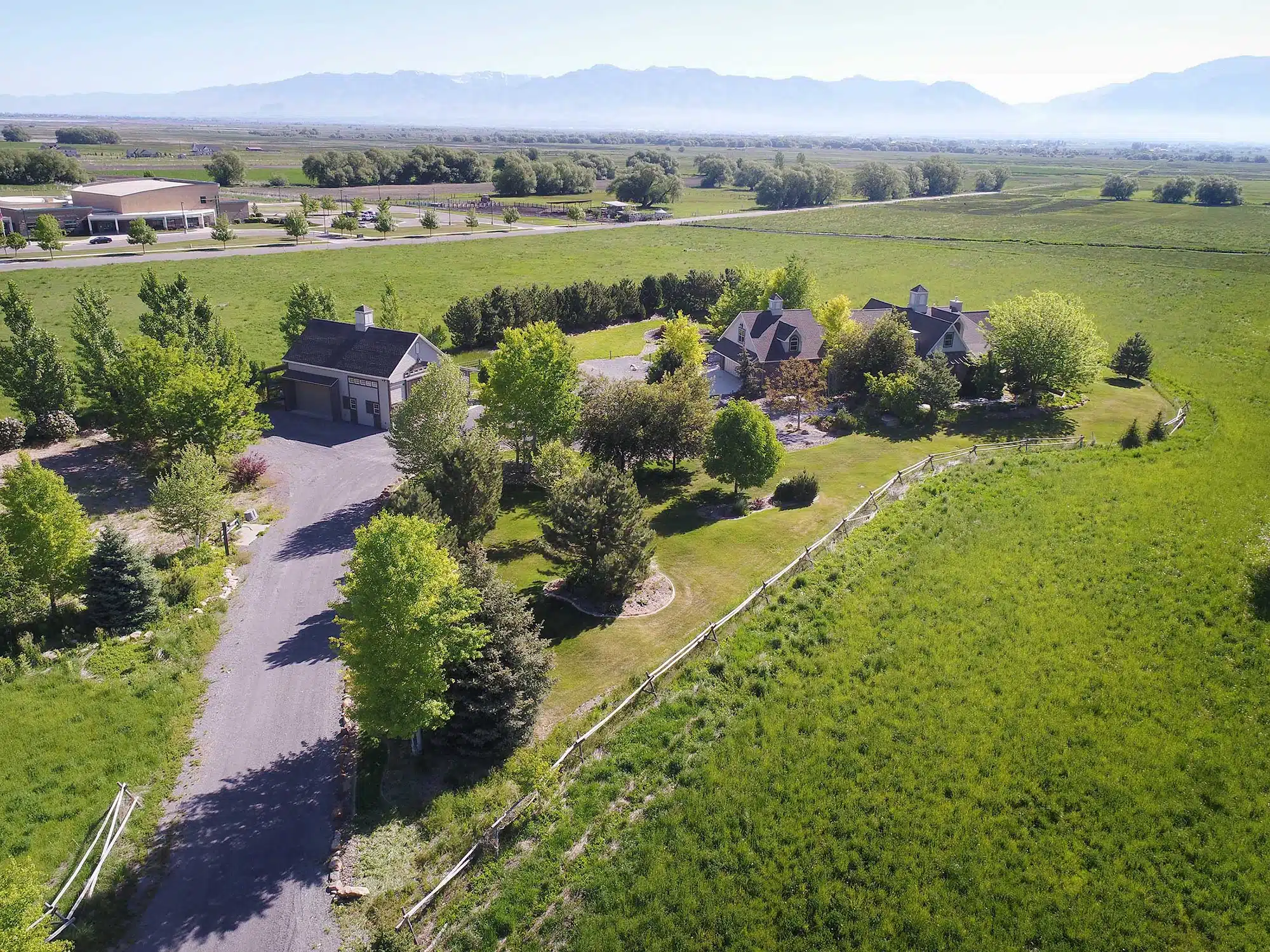 Cache Valley
Located in Northern Utah and including the Logan metropolitan area, Cache Valley consists of about 1,100 square miles of land. Though settlement of Cache Valley began in 1855, it was not until 185 that the first permanent settlement was set-up by Peter Maughan , which was called Maughan's Fort in the town presently known as Wellsville. New markets were opened for the county's grain and dairy products with the completion of the Utah Northern Railroad from Brigham City to Logan, in 1873. The valley was the site of the 1863 Bear River Massacre and was utilized throughout the 19th century by mountain men for trapping and trading. Trappers called the area Cache Valley because it became a well known location to "cache" furs and other supplies between trapping seasons. Today, Cache county is still the state's agricultural leader in farm products such as grains, hay, and alfalfa and especially known for their dairy products. Also well known for it's largest city, Logan, which is home to Utah State University.
Things To Do
About 80 miles north of Salt Lake City, the Cache Valley offers year round outdoor recreation and glimpse into the history of the mountain west. Visitors enjoy seeing the American West History Center, a 160 acre living history center where you can learn about what life was like in Cache Valley between 1820 and 1920. The largest city in the valley, Logan, is known for its historic downtown and thriving theater scene as well as Utah State University. Whether you want to explore the scenic trails in the Uinta-Wasatch-Cache National Forest, or experience some of the state's best fly fishing on the Logan River, Cache Valley will not disappoint the outdoor enthusiast. In the winter months, watch the trails transform into a mecca for snowmobiling, cross-country skiing and snowshoeing. There is an impressive amount of parks in this mountain community, with over 75 to choose from.
Real Estate in Cache Valley
A picturesque mountain community, Cache Valley is full of views and open spaces. A quiet community with no lack of outdoor recreation and the vibrant city of Logan, this area has quickly become a desirable place to call home. Utah State University and other large employers in the area provide career opportunities. Homes in Cache Valley range widely from private ranches and mountainside mansions to charming historical homes as well as quiet neighborhoods, condos and townhomes. The estimated population is 133,956 and growing by a rate of 1.43% in the past year overall and 2.9% growth in Logan. There are still plenty of wide open spaces in Cache Valley and great opportunities to make this growing area your forever home.