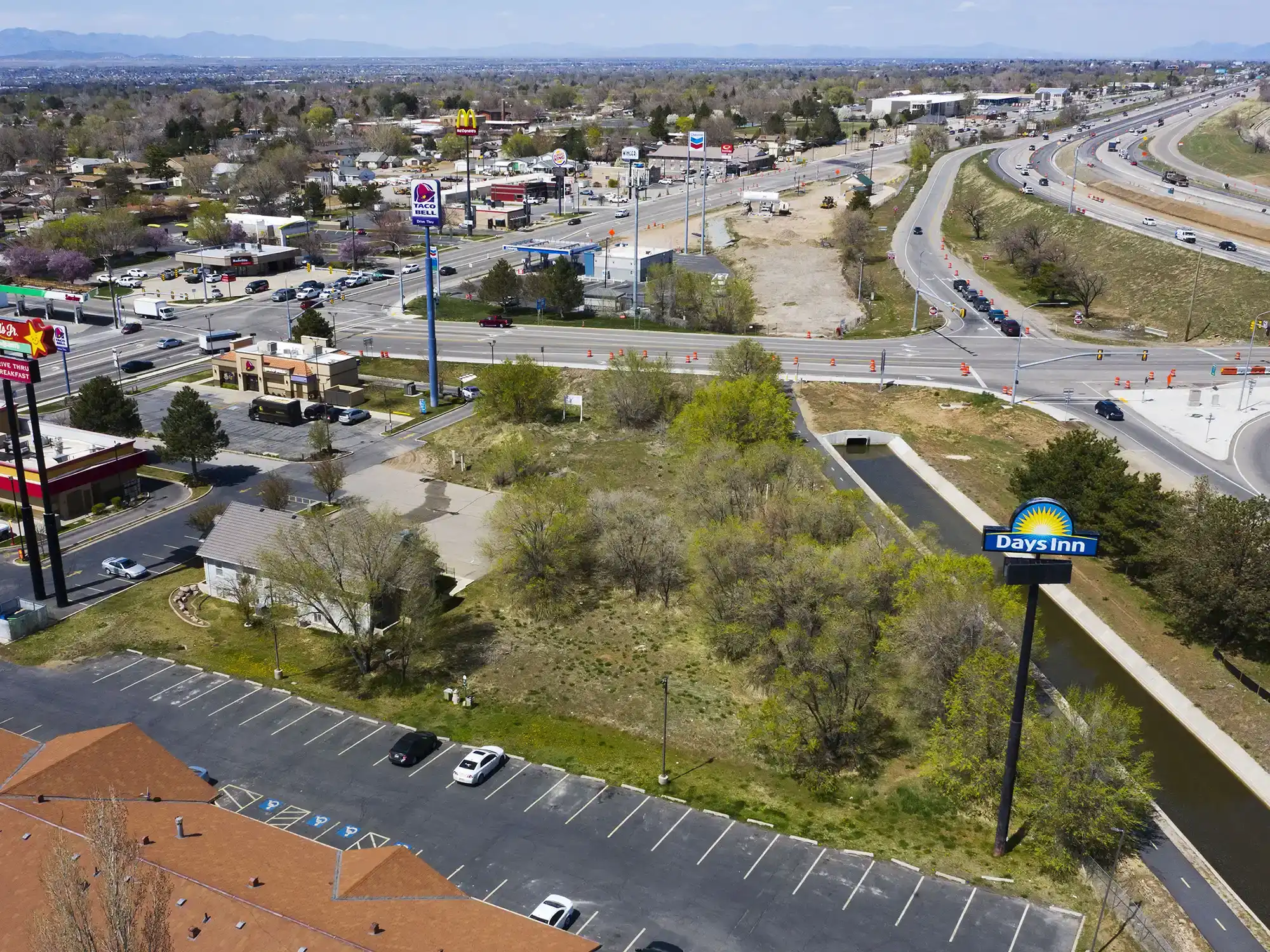 Sunset, Utah
Sunset is a small city in northern Davis County.  Sunset shares a border with Roy to the north, Clinton to the west, Clearfield to the south, and Hill Air Force Base to the east.  The area of present-day Sunset was first used by Mormon settlers from neighboring settlements as a place to feed and graze livestock during the winter.  Eventually, homes and farms began to spring up in the area.  The community was known as Summit until 1896 when the name was changed to Clinton.  In 1916, a group of residents living in eastern Clinton separated from Clinton and formed their own town, which they named Sunset because of the beautiful views of the sun setting over the Great Salt Lake to the west.  Sunset was officially incorporated in 1935.
Today, approximately 5,300 residents call Sunset home, making this city one of the least-populated communities in Davis County.  Located on only 1.5 square miles of land, Sunset is also one of the smallest cities in size in the entire county.  Though Sunset is small, its location is convenient for residents.  The west gate at Hill Air Force Base is only minutes away, and so is an on-ramp for I-15.  Via I-15, Ogden is only 15 minutes away, while Salt Lake City is approximately 30 minutes the other directions. There are three parks, including a recreation center as well as several amenities within the city. Homes are moderately prices and the cost of living in Sunset is lower than the national average.
Things To Do
There are three parks in Sunset, including the Sunset Recreation Center and the Sunset City Central Park. Families and professionals alike enjoy living in Sunset for the convenient access to Hill Air Force Base, schools, restaurants, shopping and entertainment. One of the smallest cities in the country in size, this is a tight knit community. Enjoy access to outdoor recreation within a short drive from the city, such as Mountain trails to the East, the lakes and ski resorts to the West and East and Golf Courses within minutes in all directions.
Real Estate in Sunset
Sunset is the least populated city in Davis County. With quaint neighborhoods, moderate cost of living and it's conveniently central location, this city is a great choice for first time home buyers, families and professionals alike. Homes in this area vary in size and style but most are single family homes in suburban neighborhoods. Residents enjoy the convenient location of this community, close to shopping, dining and entertainment as well as major employers such as Hill Air Force Base. Enjoy amazing sunsets to the west, something so well known about this town, it lead to the naming of the city.