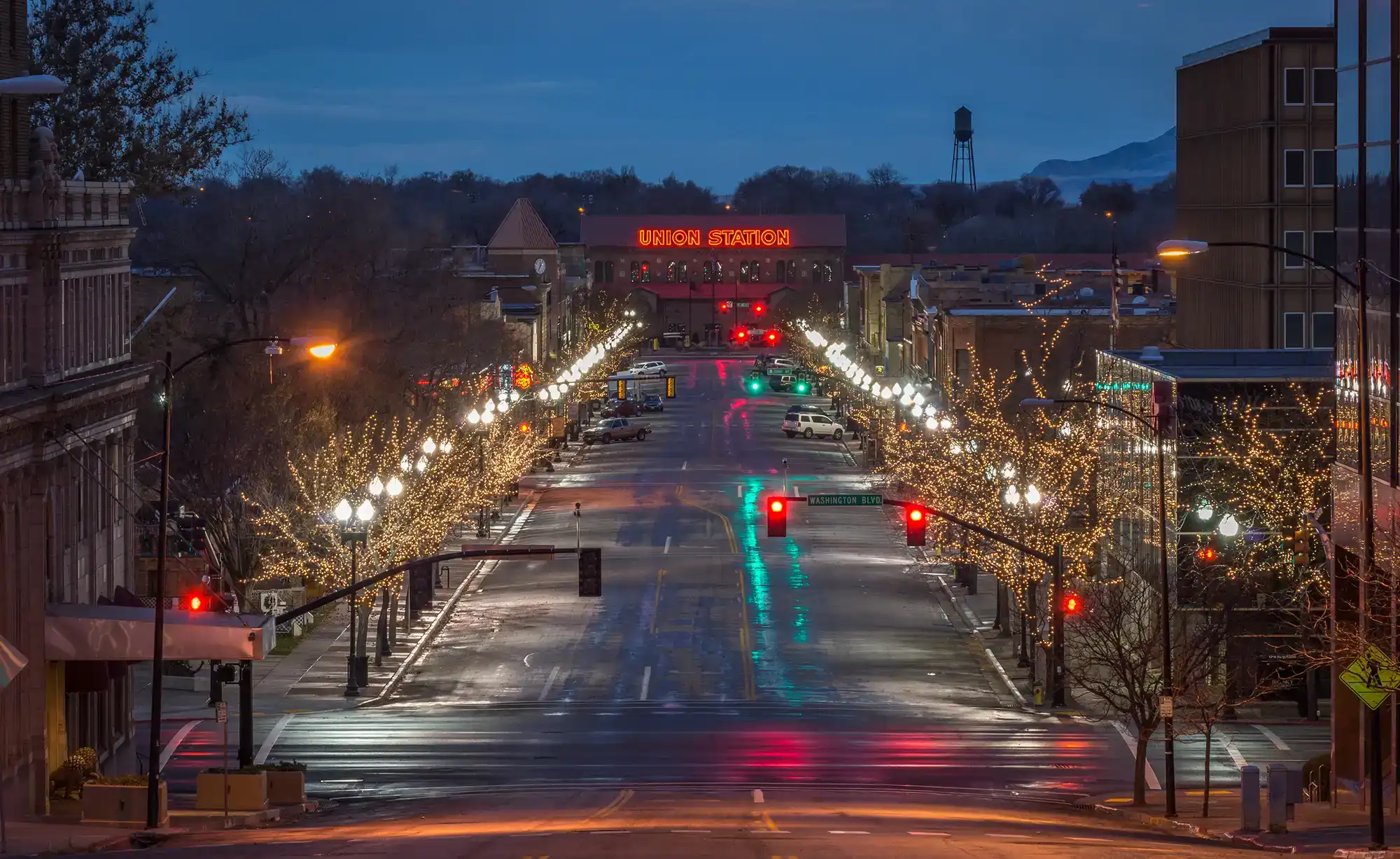 Ogden, Utah
History of Ogden City
Originally established as Fort Buenaventura by trapper Miles Goodyear in 1846, Ogden City has gone through many changes throughout the years. After Mormon settlers bought the fort and renamed it "Brownsville", the town was again renamed to "Ogden" after trapper Peter Skeene Ogden and was officially incorporated in 1851. Home of the Union Station and near the site where the Transcontinental Railroad was finished, Ogden soon after became a gateway for dangerous criminals during prohibition. Gambling, prostitution, robbery, illicit drug usage and selling, and even murder were part of Ogden's darker history. It's even rumored that Al Capone himself refused to come to Ogden because it was "too wild" for him!
Ogden has since settled down quite a bit and has become a great place to raise a family, start a business and enjoy a rich outdoor lifestyle. It's seedy past has led to the cultivation of a culture that embraces being different, unique and even a little raw. Artists, writers, entrepreneurs of all kinds and a vibrant community encompass the heart of this soulful town.
Life in the Town
Over the past two decades, Ogden has gone through a great renaissance and found a place on the map as one of the countries most desirable places to live, play outdoors and start a business. It was even featured by Forbes Magazine and deemed to be one of the top 10 cites to raise a family or build a career. As a part of it's rejuvenation, Ogden's downtown area received a major facelift. The city built the Junction, an area that features a state-of-the-art movie theater, an indoor surfing wave, an indoor skydiving facility, restaurants, shops, apartment complexes, and much more. Ogden has also striven to revive Historic 25th Street. These two areas continue to excel and make downtown Ogden the proud, bustling hotspot it is today.
The city also promotes itself as a sport enthusiast's paradise, considering its close proximity to Snowbasin, Powder Mountain, and Wolf Mountain, as well as Lakes, Rivers and endless mountain trails. In addition, nearby Ogden Valley and Ogden Canyon are prime destinations for rock climbers, hikers, mountain bikers, and outdoor lovers of all kinds. Ogden has caught the attention of Hollywood and has famously been the filming location for many productions, including Dumb and Dumber, The Sandlot, Air Bud, and more.