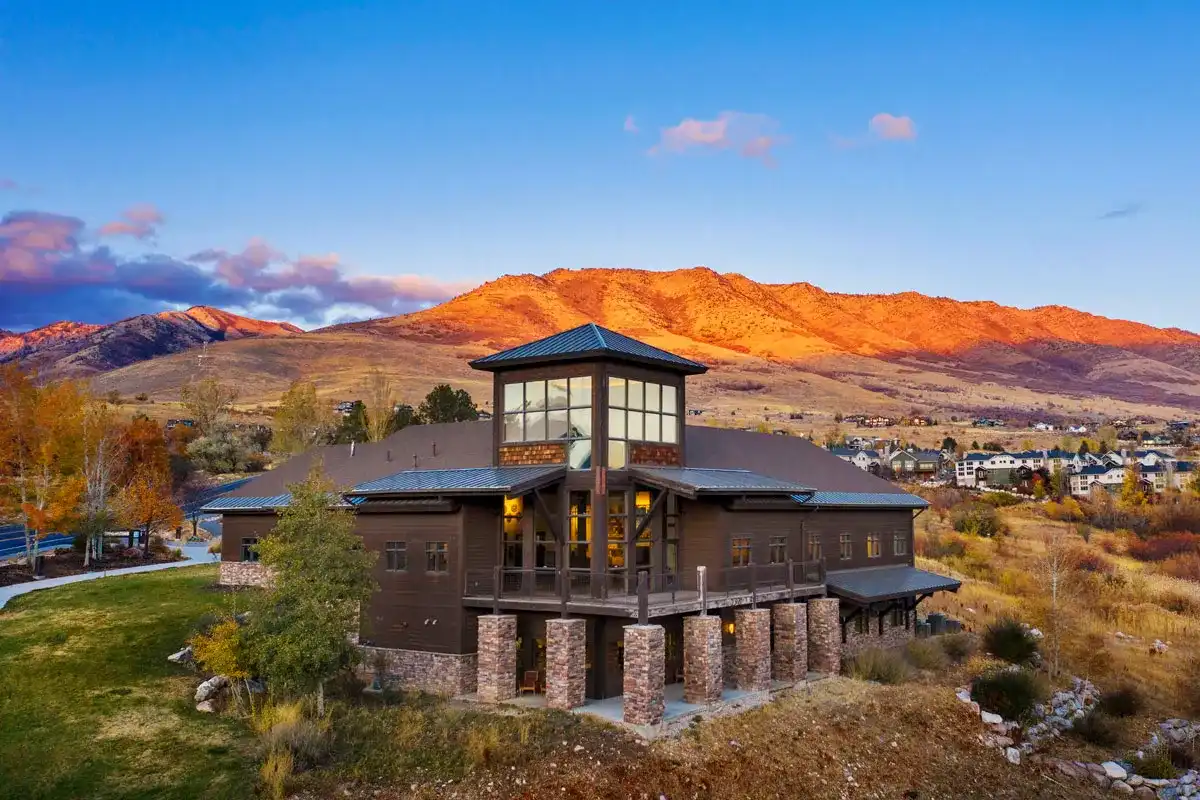 Ogden Valley's Hub
Home to Mountain Luxury Real Estate and Lodging, Peddlers Cafe and Catering, Bertoldi Architects, Cross Country Mortgage, Root & Petal Botanicals, Big Canyon Homes, Luxe Massage, and more to come, visitors will enjoy a one-stop-shop for everything home-related while being able to relax, recharge, and indulge in a refreshing sping on food & drink. The Mountain Luxury Lodge is located at 3632 N Wolf Creek Dr. Eden.

Private Event Reservations
Do you need a space to host a private event or corporate retreat? Rent our new space here.

Office Space & Ski Lockers
Work from the comfort of our new home. Lease private office space for $675/month. You can also rent ski lockers for $975/year. Call 801.745.8400 or email office@mountainluxury.com for more.