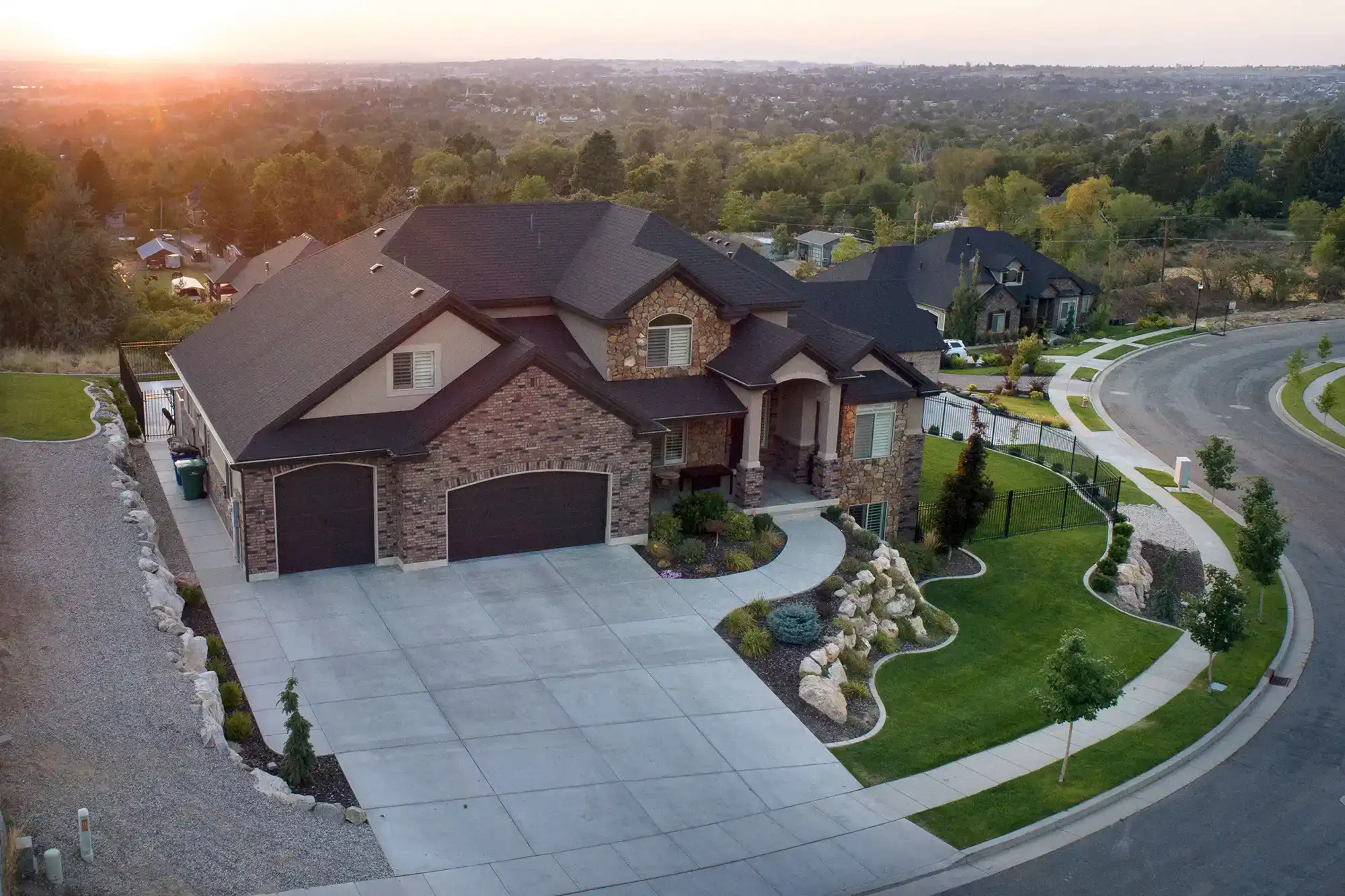 Layton, Utah
With the beauty of the Wasatch Mountains as a backsplash to this large city in Davis County, Layton, Utah is the perfect place to call home. It was settled as an agricultural outgrowth of Kaysville in the 1850s. It was originally incorporated into Kaysville when it became a city in 1868 but later became an independent unincorporated area in 1902 and officially became incorporated in 1920. The name "Layton" comes from Christopher Layton, a member of the Utah Territorial Legislature in the 1860s and also founded Thatcher, Arizona. The city is a hot spot for retail and shopping as well as dining. The retail district contains Layton Hills Mall with multiple movie theaters, restaurants, and tons of shops and stores. The west end is far more quiet and contains plenty of farm land if that is the lifestyle that suits you. The east end is also significantly quieter than the main city and offers magnificent views of the Great Salt Lake and Wasatch Mountains. Hiking trails are just minutes from the city on the west side of the Wasatch Range, perfect for outdoor enthusiasts who prefer to live in the city. Snowbasin Ski Resort is less than a 30 minute drive for most who live in Layton and less than 45 minutes from Salt Lake City.  
Things To Do
Layton is a place that caters to both the adventurous and those who prefer a wide variety of creature comforts. From hiking, biking and snowshoeing to dining of all kinds, shopping and movies, Layton really does have it all. For a little more creative fun, try one of the many businesses offering area entertainment such as On Pitch Performing Arts, Great Room Escapes, Dart side or Surf and Swim. Keeping kids and teenagers busy or finding an interesting date night idea without driving more than 10 minutes is easy to do in Layton. Experience an indoor aquarium called Sea Quest, which is located inside the Layton Hills Mall. The mall includes all of your favorite shops as well as services. There are community celebrations throughout the year as well as several area parks and public recreational areas to enjoy, free of cost.
Central Davis Jr High
7 - 9
Real Estate in Layton
Sprawling neighborhoods give diversity and variety to this bustling community where you can find homes and land sites for many tastes and budgets. Layton offers tons of things to do, which is a major draw to this area. Though a bustling community with a large amount of retail and dining options, there are also quiet and quaint communities to both the East and West. From open spaces and farms to homes perched high on the mountain ridges with dramatic views of the Great Salt Lake, the lifestyle in Layton calls to all kinds.