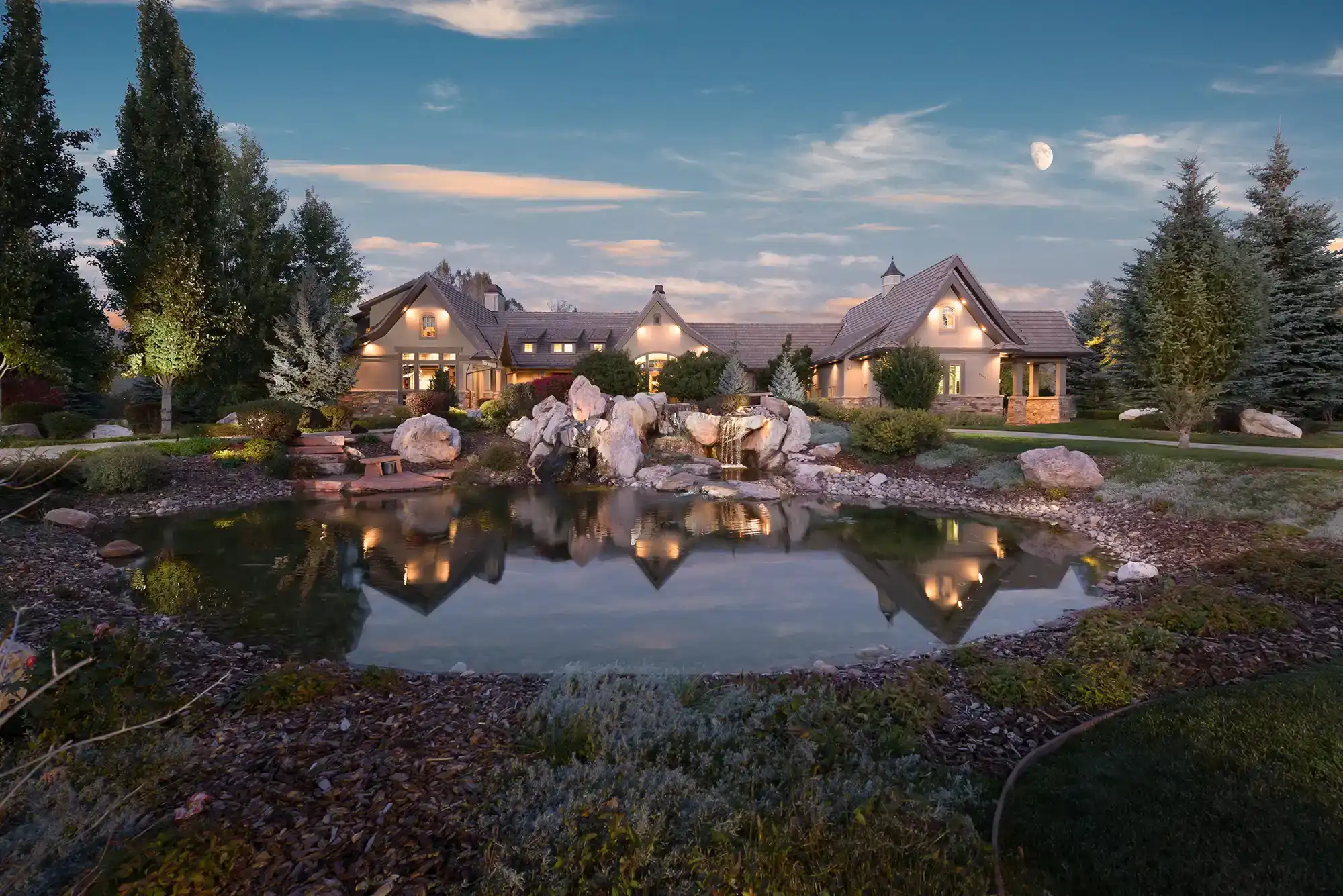 Eden, Utah's Real Estate Brokerage
Elevation is kind of our thing. We come from the mountain towns of Eden, Huntsville, and Liberty, Utah. What the locals call Ogden Valley.
From the slopes people flock to every winter from all over the world. To us, it's the only air worth breathing.
We want to be where our backyard is wild, where "home" doesn't just mean the four walls we live in but the rugged terrain that surrounds them.
Admittedly, it's a lifestyle that demands some grit. We deal with higher windchill, lower temperatures, longer drives to the supermarket, more evenings spent shoveling snow. And yet, that tenacity has turned us into the most innovative real estate firm in the state.
Elevation isn't just the air we prefer, it's the ethos driving our business. We look at what traditional brokerages are doing and where they fall short, that's where we persist. Where they stop, we continue to climb. Ensuring we outperform our competitors.
We have experience in all areas of the industry; residential and commercial real estate, lodging, property management, and second-home care. We're not just interested in marketing developments, we're interested in developing community. And we have elevated every one we have entered by donating over $50,000 to local school boards, land preservation organizations and nonprofits. In our mind, home means more than just a certain amount of square footage. It means your kid's school, your favorite bike trail, the village outside your front door — the reasons you live where you do.
At Mountain Luxury, we like a challenge. We hike before the sun rises and will go that extra mile, because nothing beats a breath of fresh mountain air.
Real Estate Elevated
Having built this brokerage from the ground up, in places where the land isn't so forgiving, we've earned decades of hard-fought knowledge.
We redefine the meaning of 'full-service' daily, constantly looking for better ways to do what we do, or even adding new items to our skill set. We'll stage your space so beautifully it can't help but capture the heart of your ideal buyer. We market your home (not ourselves) with strategies customized to your situation and timing. Our client service is unparalleled since we understand that real estate is the definition of hospitality.
If harder means better we'll take that route every time because it's built into our DNA. We started out doing it the hard way because that's what it took to survive, and after enough years the habit stuck.
At Mountain Luxury, we've elevated the real estate game. We invest heavily in our clients because we've seen that hard work (literally) pays off. We handle everything to keep your life running smoothly — even when your address is about to change.
When you're ready to elevate your address, call 801.745.8400 or visit the ML Lodge located at 3632 N Wolf Creek Dr. Eden, UT 84310 to have a best-in-class real estate experience.