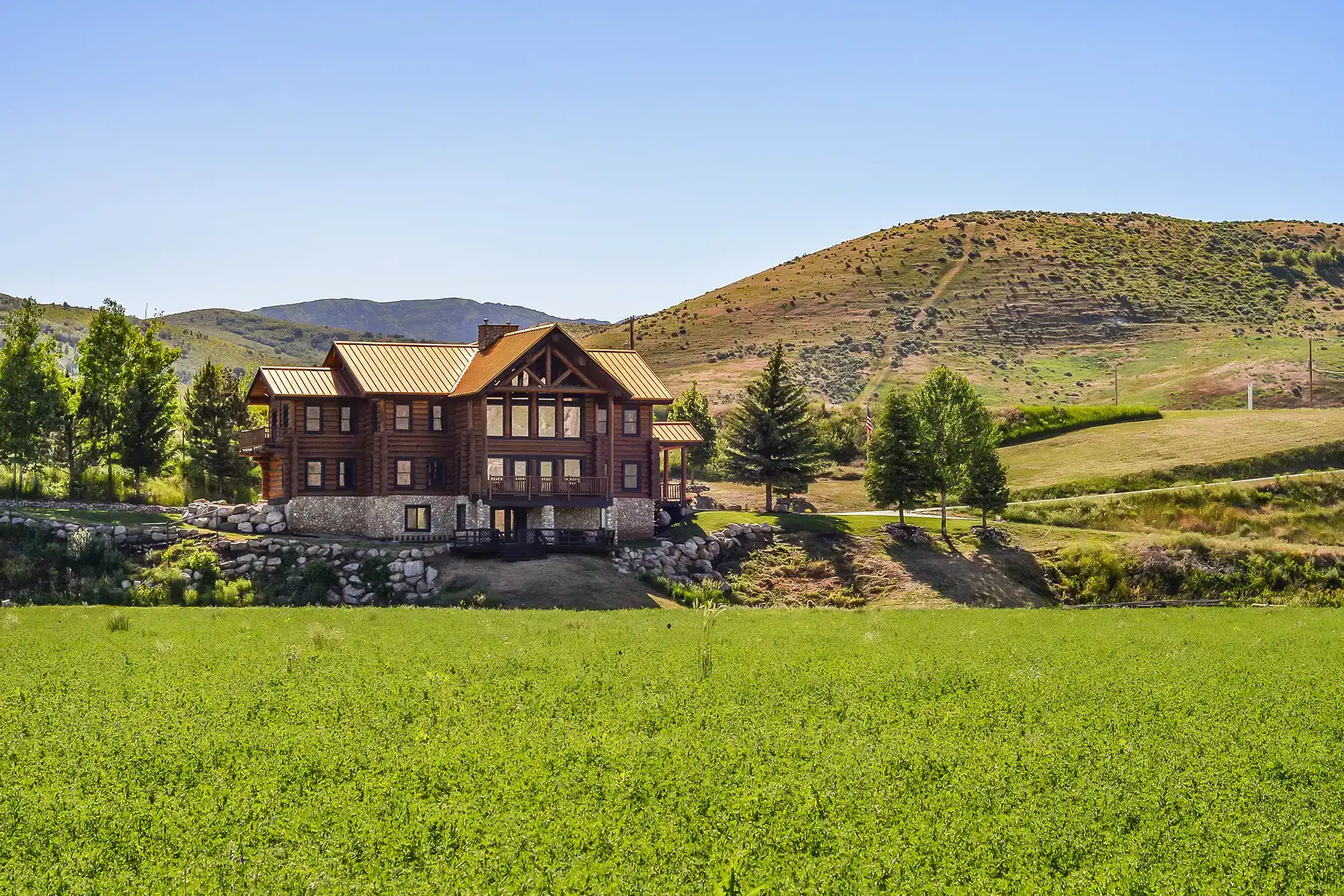 Morgan, Utah
Morgan, Utah, is the county seat of Morgan County and the only incorporated city in the county.  Morgan is located 25 miles east of Ogden on I-84 in a region of the Wasatch Mountains known as the Wasatch Back.  The area originally belonged to Mexico until Mexico ceded the land to the United States in 1848 at the end of the Mexican-American War.  A few years later, a group of Mormon pioneers--led by a man named Thomas Thurston--settled in the area shortly after arriving in the Salt Lake Valley.  The area was named Morgan in honor of Jedediah Morgan Grant, a prominent Mormon leader who helped build the first road to the settlement.  A fun fact about Morgan: The infamous cult film Troll 2 was filmed here.
Today, approximately 4,200 residents call Morgan home.  Though Morgan is a little out of the way (Ogden is 30 minutes away, while Salt Lake City is 50 minutes away), this little city is quiet, peaceful, and unaffected by the congestion and pollution of the Wasatch Front.  In addition, Morgan is a gateway to East Canyon Reservoir, a popular site for boating, fishing, and camping enthusiasts.  Morgan is also home to the Morgan County Fairgrounds and the Browning Factory Outlet Store. The area is rapidly growing, with new developments and business coming to both Morgan and neighboring Mountain Green. Farming and agriculture are major elements of Morgan's history, and rural living is still prevalent in the city today.  However, Morgan also offers ample residential living and even some high-end living.  
Things To Do
With Utah's newest scenic byway just approved in Morgan County, residents and visitors alike can enjoy the beauty and natural scenery while stopping in Morgan's small down town area to enjoy the charm and to try some of area treats at local eateries. Experience pristine views, hiking trails, lakes and accompanying recreation, as well as historical western trails from the past. Morgan County activities include, private hunting, golfing, fishing, hiking, biking, boating, river rafting, kayaking and tubing in the Weber River. The city also hosts annual events like marathons, rodeos, concerts, car shows and festivals. Morgan locals enjoy the County Fair, rodeo, 4th of July celebration and street fair which are held each Summer. The small town of Morgan offers a glimpse into days gone by and feeling of going back in time in this quaint and close knit community. Historic tours (auto tour and maps) are available to follow and learn about the historical significance Morgan County has with the Mormon pioneers, the Donner party and the Pony Express Trail.
Real Estate in Morgan
The small mountain town of Morgan is one of the fastest growing communities in the state. Recently discovered for it's desirable way of life, close knit family friendly neighborhoods and immediate access to four season recreation, Morgan is an area gem and a great place to call home. Homes in the area vary from historic homes on large lots, large custom homes and quaint cottages. Enjoy being one of the closest town to Snowbasin Ski Resort and less than an hour from popular ski areas in Park City and Salt Lake.