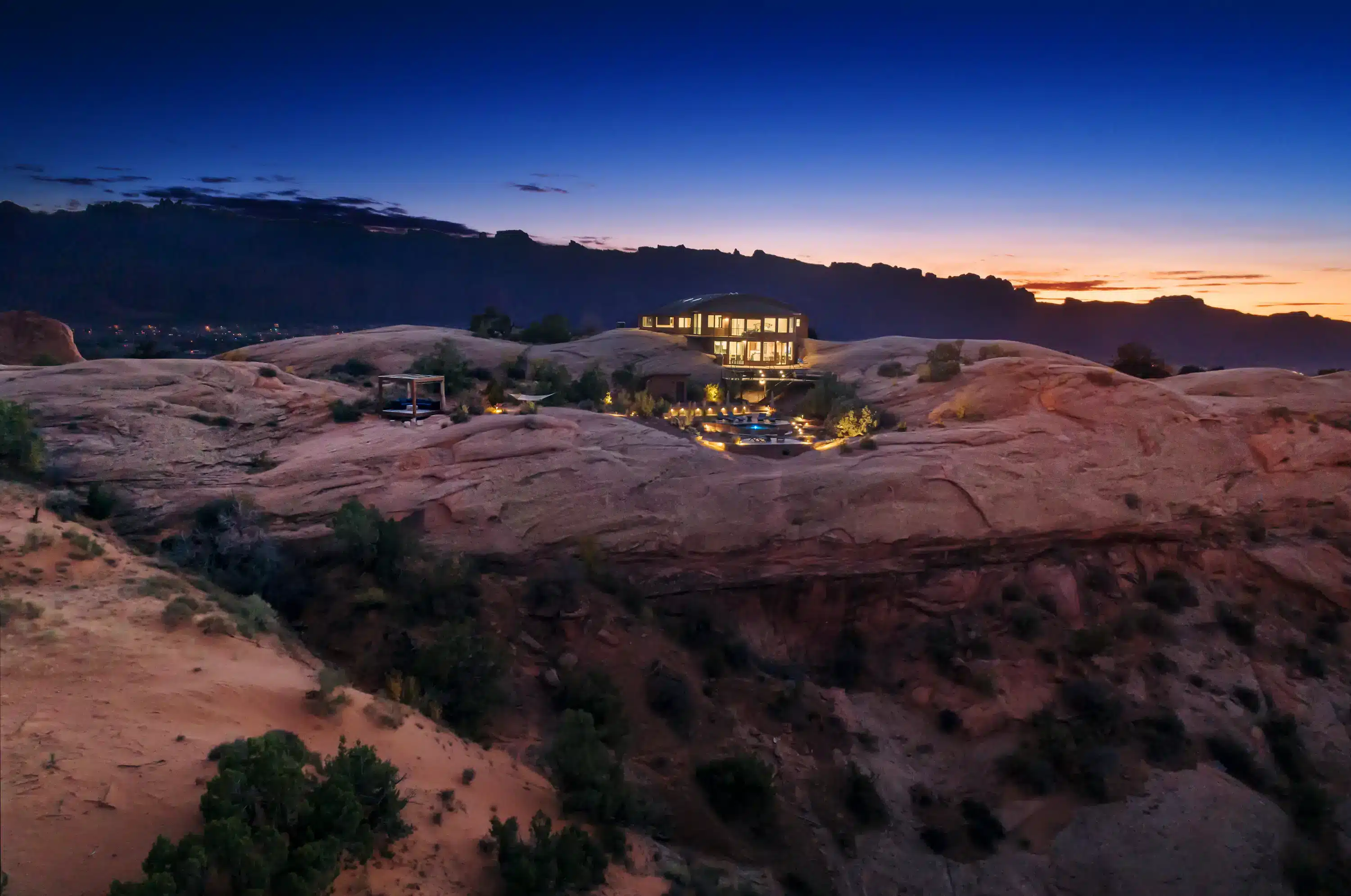 Moab, Utah
What's equally alluring as Moab's landscape are some of its exquisite homes and real estate. Known for it's four-season recreation including incredible hiking, mountain biking and atv adventures, Moab is also a popular spot for it's popular eateries, shopping and area attractions. Check out Arches National Park and other wolf famous landmarks in the area. Moab is located in eastern Utah. A gateway to massive red rock formations in Arches National Park and Canyonlands National Park to the southwest which features mesas and buttes carved by the Green and Colorado rivers. Visitors enjoy discovering Native American rock art as well as Dinosaur tracks that can be found at sites like Bull Canyon Overlook and Copper Ridge.
Things To Do
Days in Moab are full of adventure with endless opportunities to enjoy the great outdoors and discover world renowned natural monuments. By night you have the option to enjoy the pristine quiet or go down to Main Street for area dining favorites and entertainment. Moab also includes public parks with river and mountain views, shopping and a large variety of tours to experience the local area. Festivals are hosted in Moab throughout the year as well as popular adventure events like the annual Jeep Safari. Moab is no secret to Utah natives, a place where many travel every year to experience all the wonder that this stunning dessert community has to offer. Popular activities in Moab include whitewater rafting on the Colorado River, visiting Arches or Canyonlands National Parks, off road adventures, ziplining, rock climbing, scenic drives, art, horseback riding, museums and spas. Whether you want to spend your time in Moab being rugged or civilized, every option is at your fingertips in this vibrant town.
C R Sundwall Preschool
Pre
Helen M. Knight School
K - 6
Real Estate in Moab
Moab, Utah, home to Arches and Canyonlands National Parks, is surrounded by some of the most stunning red rock landscapes on the planet. One of the most sought after destinations in America, Moab offers a unique combination of small resort town hospitality, cool waters of the Colorado River, a quiet yet active lifestyle and endlessly beautiful scenery.