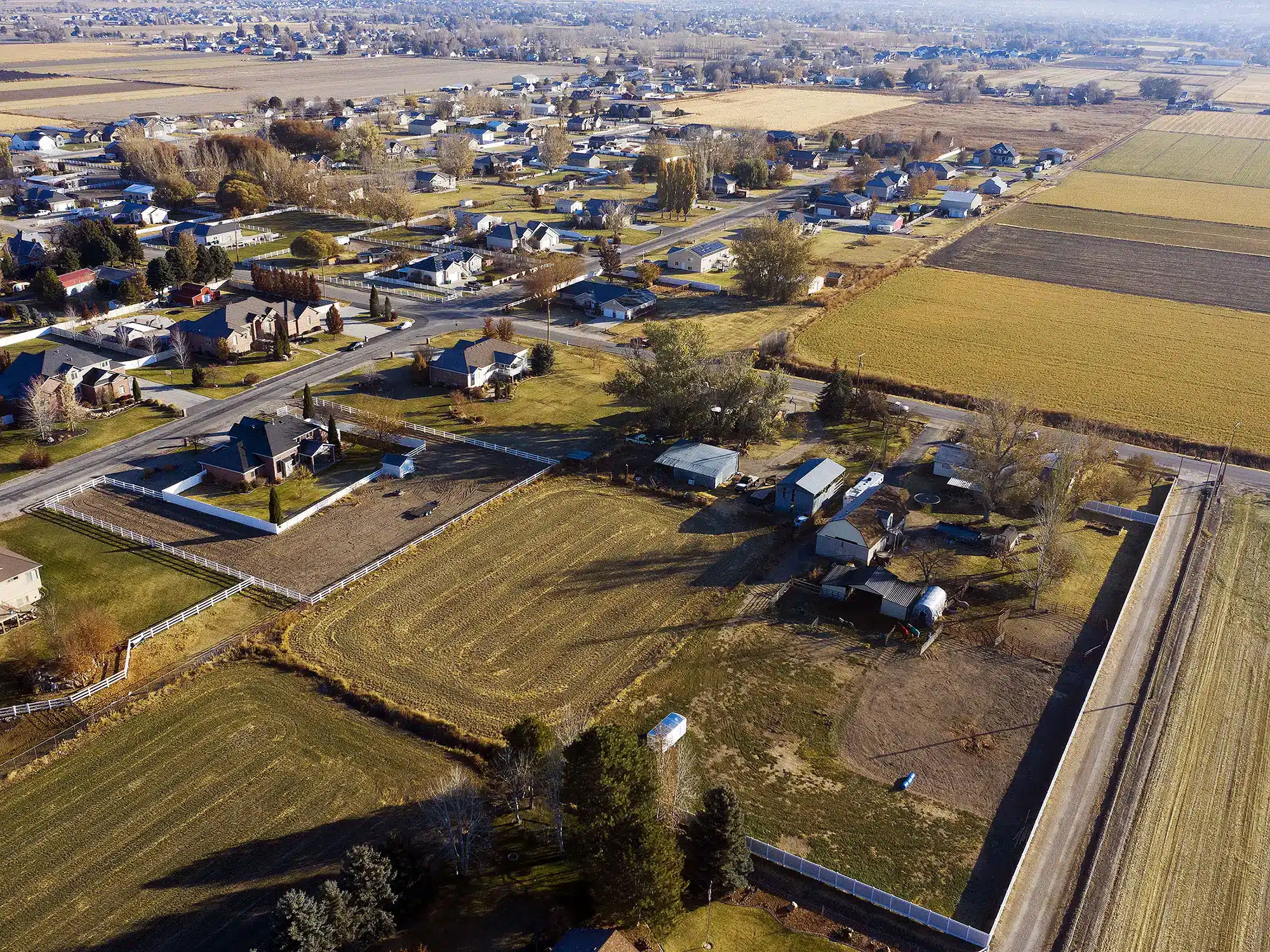 Hooper, Utah
The story begins with John C. Fremont and Kit Carson who passed through the area that is now Hooper on a rubber boat while on their way to explore the Great Salt Lake and Fremont's Island. The town became known as "Muskrat Springs" and was mainly used as herding ground by William H. Hooper, Utah's delegate to Congress. In 1854 he built himself a shelter for his herdsmen near what is now known as Hale's Bend. A monument crafted by the Dauthers of the Utah Pioneers now stands at the original location of the Herd House.
Life in Hooper is quiet and peaceful. Traditionally, Hooper has been mainly agricultural, with many residents growing crops or raising animals. As the town develops further, the rural roots are still there. There are multiple parks and the Weber River flows through the northern part of the city. With a population of just over 9,000, there's still plenty of space for new construction. From old project farm houses to brand new custom homes and developments, Hooper has a great variety of options for buyers. Farms and lots with large acreages are still plentiful in Hooper, making it a paradise for those looking for a laid back country lifestyle. Though rural, this town is actually just minutes from neighboring towns like Roy and West Haven where you can find all the major amenities. The city of Ogden is also just a 20 minute drive, giving residents a tranquil lifestyle without sacrificing fun activities and nightlife.
Things To Do
Hooper is a farm community and offers all the fun things to do that come along with country living, like horse back riding, raising animals, gardening and riding dirt bikes and atv's. Pheasant and duck hunting are popular in this area that is home to large wet land areas. Many do not know that Hooper boarders the Great Salt Lake and even the Weber River runs through part of the town. There are several parks and rodeo grounds, all of which host annual community events. Tomato Days is held at the Hooper Park each Summer and provides fun activities for the entire family. Also at the Hooper Park, residents and visitors alike come to enjoy the annual demolition derby and watch fireworks.
Real Estate in Hooper
Experience a country lifestyle in a warm and friendly friendly community. This area is great for those that enjoy agriculture or wish to raise farm animals. Hooper is a desirable community for horses, with open spaces and readily available options for boarding and riding. Rooted in farming, this is a community that has always been close-knit. Your neighbor just might bring you some fresh eggs before you even need to ask! The culture in Hooper is growing as new developments and amenities are added and new families make this slice of country their own.