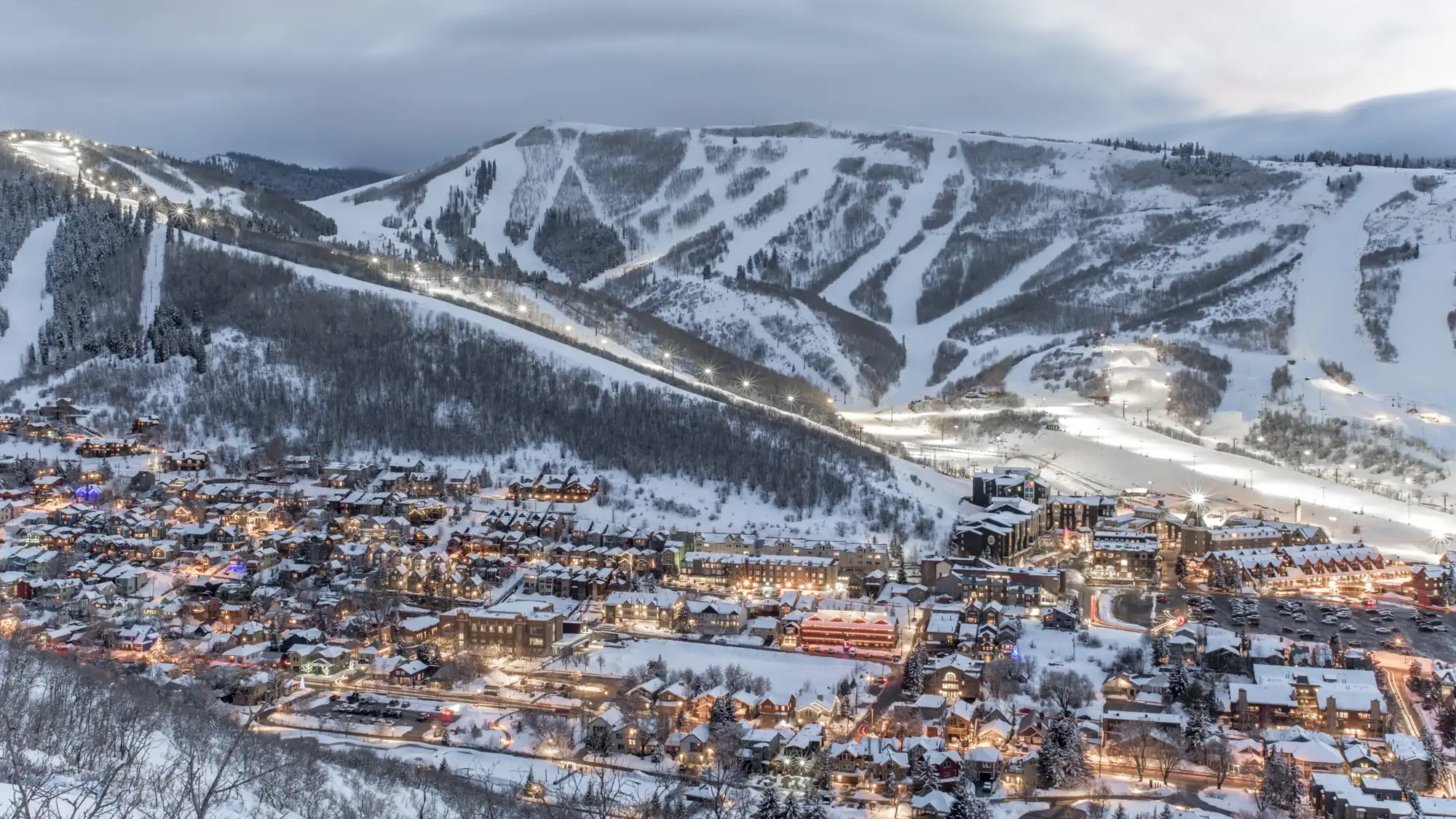 Park City, Utah
Park City is considered a part of the Wasatch Back, which also includes Heber, Morgan, and Midway, Utah.  The area was first settled by Mormon pioneers in the late 1840s. They named the settlement "Parley's Park City," after Parley P. Pratt, one of the first Mormon pioneer leaders to explore the area. The little farming town exploded in population after silver, gold, and lead were discovered in the area in the 1860s. Park City was officially incorporated in 1870. Today, nearly 8,000 residents call Park City home. After the mining industry in Park City drastically declined after the Great Depression, the city turned to skiing to revive the economy. The first ski resort opened in 1963, and since then, Park City has thrived. Today the city is very much a mountain town. Park City is home to three ski resorts—Deer Valley Ski Resort, Canyons Resort, and Park City Mountain Resort.  The city had its shining moment in 2002 when it hosted many events in the Winter Olympics. Sport enthusiasts can also access innumerable hiking and biking trails from Park City. In addition to its skiing, snowboarding, and other outdoor activities, Park City is popular for its upscale shopping, dining, lodging, and the widely-celebrated Sundance Film Festival. Park City is regularly ranked among the most beautiful towns in the nation.
Things to Do
There is so much to do and experience in Park City, Utah that you won't touch the surface when visiting for just a week. Move to Park City and explore the endless recreation and entertainment options that this Mountain Ski Town has to offer. From mountain biking and hiking, shopping and dining, live music and festival, Park City really does have it all. A destination for world class travelers, there are also unique options to stay entertained such as a glass blowing class, zip line or high ropes course adventure, E-biking around the paved trails that wind all though the city or visit one of the many museums to learn more about the history. Spas abound for relaxing days and you will find some of the most diverse dining options in the state just by checking out Main Street and the surrounding areas. Take a trolley ride down Main Street and stop at one of the many art galleries or a gondola ride at Park City Mountain Resort. Skiing is king in Park City and there is no lack of diverse terrain for all experience levels. In the Summer you can take a balloon tour and see a rare view of the amazing landscapes. The weekly farmers market in the summer on Main Street is another must see, with booth, food, live music and fun activities for the kids. Don't miss the Sundance Film Festival and catch some celebrity sightings. Dozens of other festivals and events are also hosted in Park City every year.
Jeremy Ranch Preschool
Pre
Real Estate in Park City
Park City was once a small town with a slim population and no major attractions. It has since put itself on the map as one of the most desirable locations in the entire country to visit or call home. Real Estate in Park City is on the luxurious side with large custom homes and incredible views. You can also find more affordable options by considering the beautiful condos and townhomes as well as single family home neighborhoods that are scattered all throughout the city. This is a town with a lifestyle coveted by ski bums and movie stars alike. It is a great place to raise a family or enjoy the single life, with the vibrant night life and entertainment options that are readily available. Also an adventure seekers paradise, Park City really does have it all.