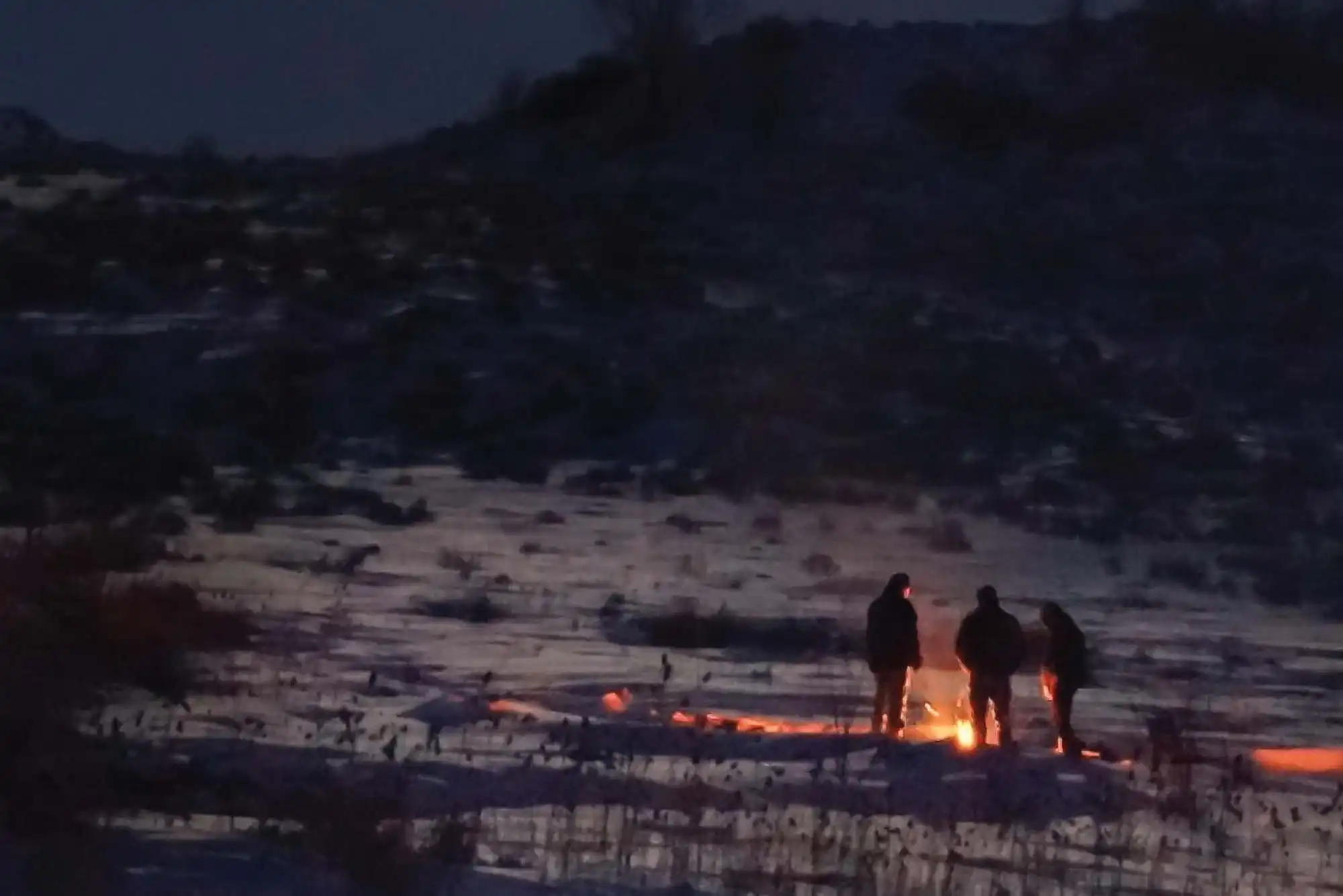 An Ogden Valley Weekend - Winter in the Valley
---
May 8, 2022

Winter in Ogden Valley
Locally sourced organic eats, historic charm, numerous adventures, and non-crowded lift lines attracts visitors from around the world to Ogden Valley. Even President Teddy Roosevelt once explored the area when a trolley was the only means of transportation through the narrow ravine. Much of the natural beauty remains bolstered now by lift access to some of the greatest skiing on earth at three nearby resorts. If you're planning to visit Ogden Valley, here are 9 ways to explore this throwback locale should you decide to rest your alpine skis by the fire.
1. Locals rave about the Canyon Cakes and Huevos Rancheros Breakfast at the oldest continuous business in Ogden Canyon, The Oaks. Nestled along the Ogden River, The Oaks is a full service dining experience dating back to 1907.  750 Ogden Canyon 801.394.2421 theoaksinogdencanyon.com
2. Rated as Easy, the wide dirt road long closed to autos in properly named Wheeler Canyon with it's modest elevation gain, and steep sidewalls, this trail serves as the perfect winter family snowshoe locale. Pack warm cider or cocoa and trek the 1.8 mile point to point trail, or detour into narrow and tree covered Icebox Canyon to add to the adventure.
3. Refuel with a fresh turkey avocado Panini, or recharge with a tasty Americano while losing yourself in the fiction of many community library books donated to the charming Mad Moose Café. 2429 N Hwy 158 Eden, 801.452.7425
4. "Cross country skiing is great if you live in a small country," – Steven Wright. Or, if you cross country ski or skate ski the Ogden Nordic Trails at North Fork Park. Rentals and hot chocolate are located inside the on-site yurt open onweekends. Trails are always open including overnight making moonlight glides a local favorite. Also open to snowshoeing, and Fat Bikes. 4150 East 5950 North, Liberty, 801.399.7275
5. Serving top-self spirits along with an extensive craft beer and wine menu, the Cinnabar at Snowbasin with it's revolving live music acts is the perfect place to kick up your tired legs after a day of charging the steeps. Let the fire warm you from the outside while Snowbasin's signature 75th Anniversary Ale and Whiskey warms your insides.
6. USA Cycling Fat Bike National Championships are February 27th on the multi-use trail at Powder Mountain. You can bike the same course anytime for just $10 a day. Tickets purchased at the regular mountain ticket window. Missing a Fat Bike? Diamond Peak in Eden offers daily rentals for $45. Diamond Peak: 2429 N Hwy 158, Eden 801.745.0101
7. A traditional Norman Rockwell winter exists in Historic Huntsville Square. Founded in 1806, Huntsville retains much of its original charm from old farm homes, to a homemade ice rink in the park and Christmas lights abound. Big eaters will love the Huntsville BBQ, and those looking for a little more rowdy history can visit the Utah's oldest bar, the Shooting Star Saloon.
8. Deep powder is Utah's calling and there's no better way to access the freshest lines than via CAT Skiing. Long time CAT operators, Powder Mountain affords access to acres of fresh, while new operators, Whisper Ridge offers state-of-the-art CATs and untouched terrain with each ride.
9. Cambozola, arugula, cracked pepper and garlic oil blend tastefully in North Fork Table & Tavern's wood-fired Wild Mushroom pizza. Combining organic locally sourced ingredients with a full service bar, and panoramic Valley views, NFT&T is perfect for a classy night out, or an aprés ski social.
Sorry, nothing matches that search.