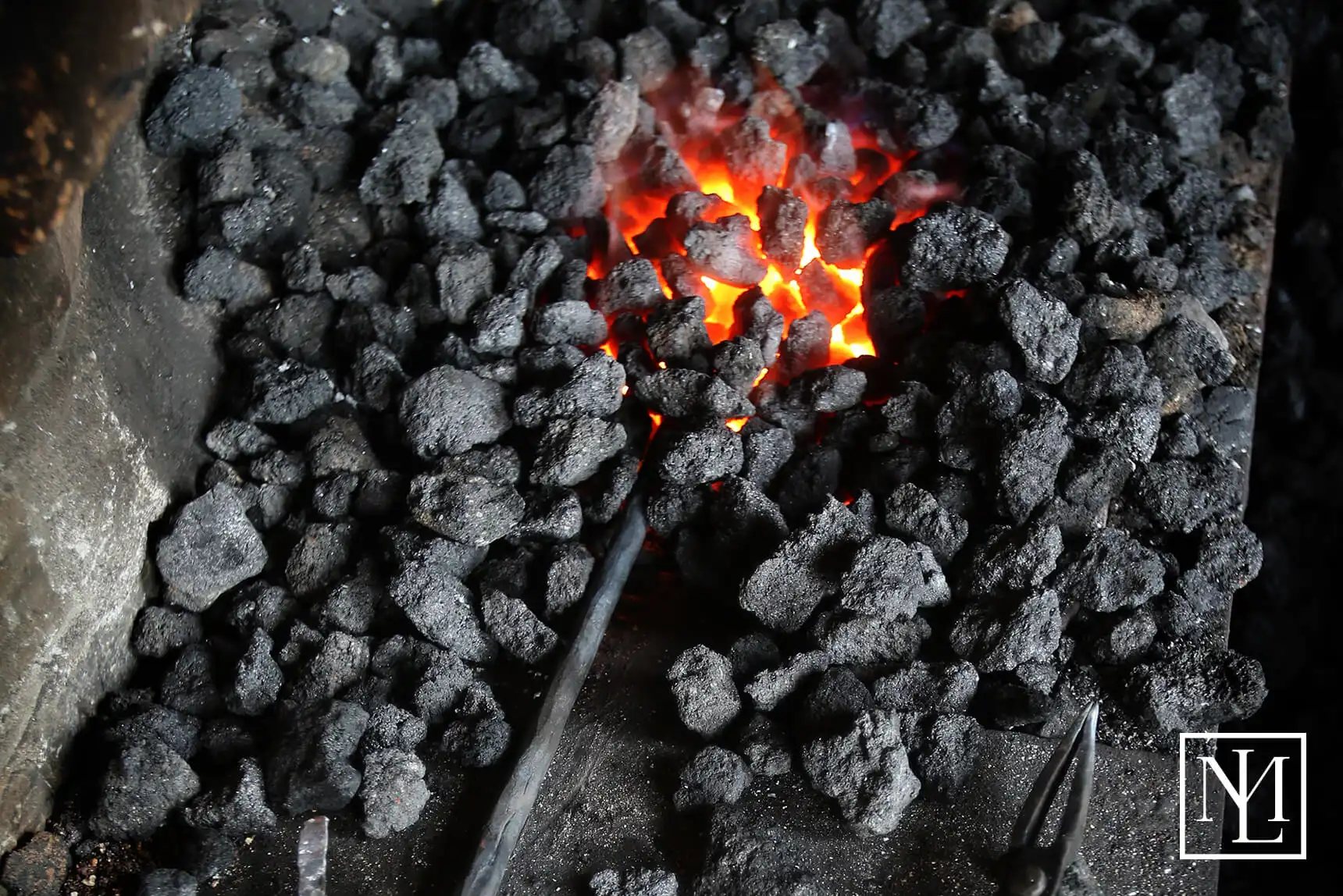 Blacksmith Shop a Hot Spot for History
---
May 5, 2022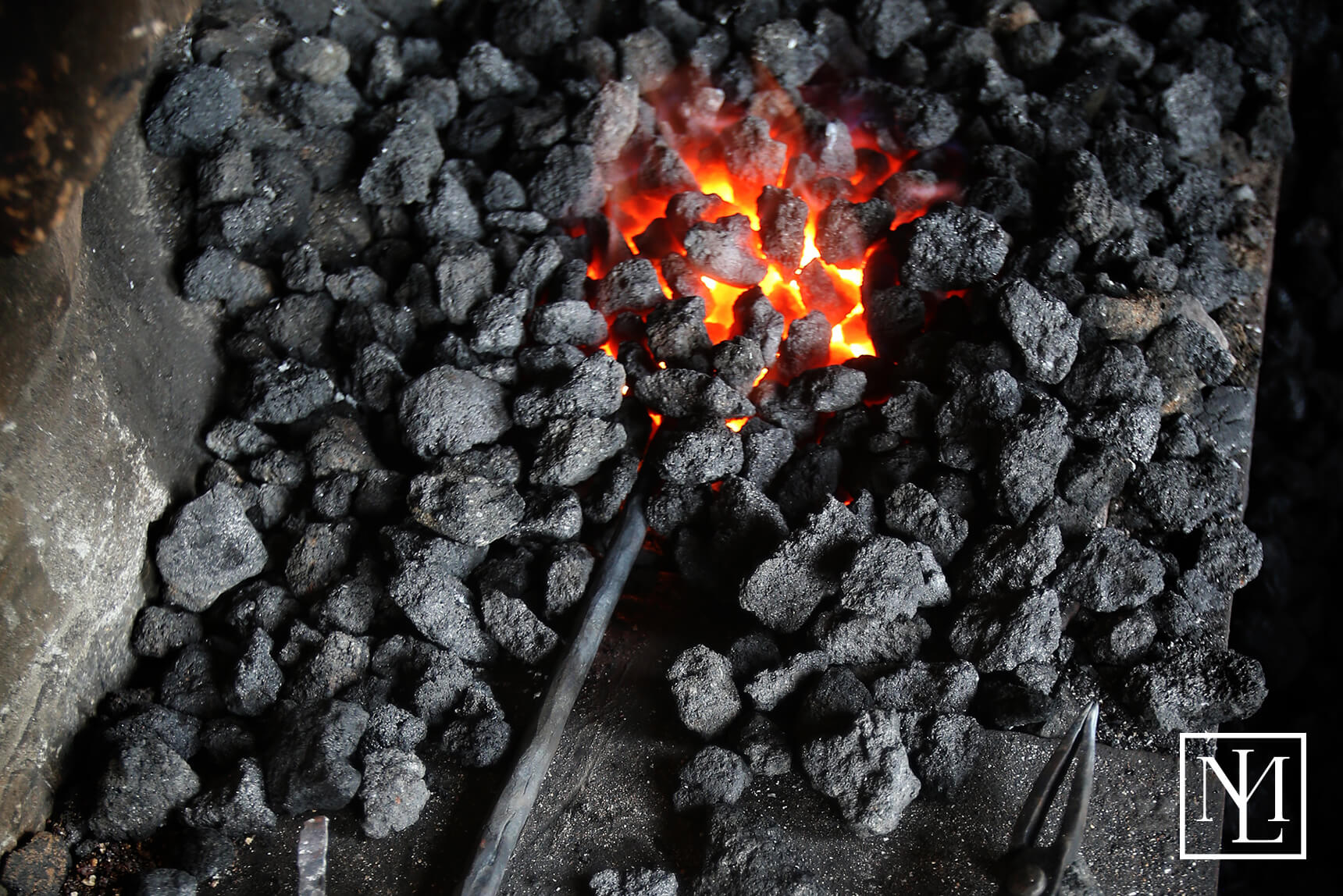 One by one, the old historic floor boards were lifted up and meticulously numbered. Workers took great care to remove the old tin roof to reveal materials nearly a hundred years old. The original J.M. Wilbur Co. Blacksmith Shop was beginning to deteriorate, along with its foundation built mostly of large stones.
The old historic building across the street from Eden Park, which had once provided essential services to the farmers in the valley, had sat vacant for years. The old brick walls still housed all the tools, horseshoes, machines and bellows which had been used  for over 70 years to fashion items out of metal.
There were once more than 20 blacksmiths working in the Ogden area, creating tools, wagon wheel tires, door latches and hinges, plows, bobsleds, horseshoes and all other types of creations. But in 1971, Glenn Wilbur was the only blacksmith shop still open. That's when he hung up his leather apron and closed his doors.
The building remained just has Glenn Wilbur had left it. After ownership of the building changed hands a few times, it was purchased by an investor, who had a vision to restore it to it's original condition – just as Jesse Wilbur had built it.
The building was originally built in 1895 and was used as a blacksmith shop by Jesse Wilbur and his son Glenn, who joined the company in 1924. Around the middle of the century, more services were added to include a gas pump and auto repair shop.
After decades of inactivity the investor purchased the property and began the process of restoration between 2011 and 2014. Currently, the building is nearly identical to its original, housing a fully functioning blacksmith shop managed by Aaron Richardson.
Richardson took over the position of owner of Ragnar Forge after working as a demonstration blacksmith at This Is The Place State Park in Salt Lake City. Now as more of a production blacksmith, his job is to fill custom orders and commissioned pieces by appointment, rather than showing visitors how things were made a over century ago.
"They were looking for a blacksmith to sort through nearly a hundred years worth of tools and other items that had ended up in the shop, and determine what would be appropriate to display as actual blacksmith tools. Through the course of doing that, I met the man who owned the shop and he expressed interest in having the shop used again as a working blacksmith shop," said Richardson. 
Some of Richardson's most commonly created items include custom door hinges, door knockers, latches and specialty tools. He even creates roses out of metal.
The shop features two forges, one for larger pieces and one for smaller items. In front of each forge are large anvils fastened to stumps. Around the shop are countless historic tools and other machinery used by Jesse and Glenn Wilbur. Some minor modern modifications, such as electric blowers are also visible, but don't detract from the very obvious attention to detail in keeping the shop in its original condition.
And those old oiled floorboards which were numbered so meticulously in the restoration process? They are back on the floor as if they never left, telling a story of a much simpler time. The old J.M. Wilbur Co. Blacksmith Shop is back in business, operating as Ragnar Forge.
Stop by. Look around. Step back in time 100 years, when blacksmithing was a hot commodity.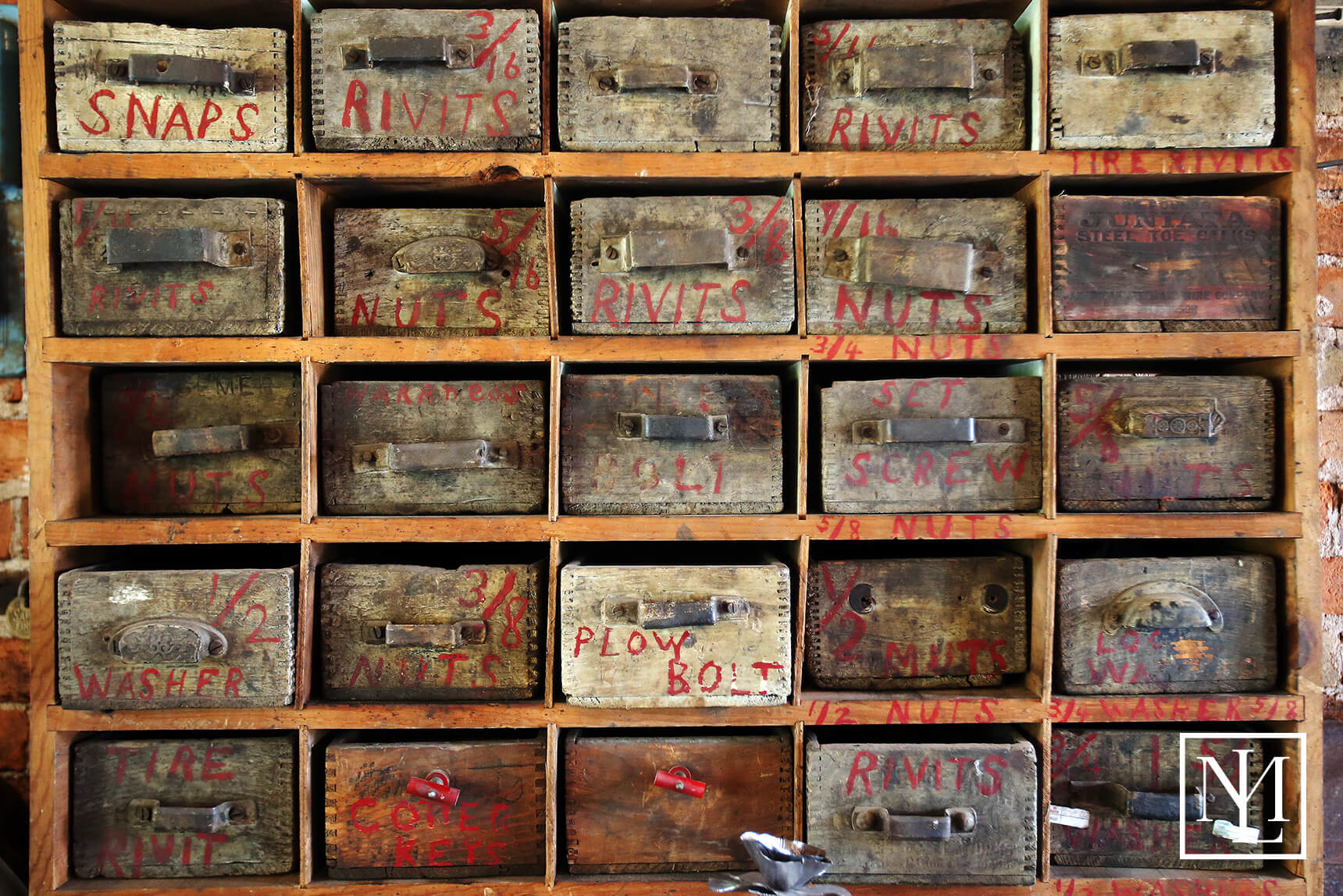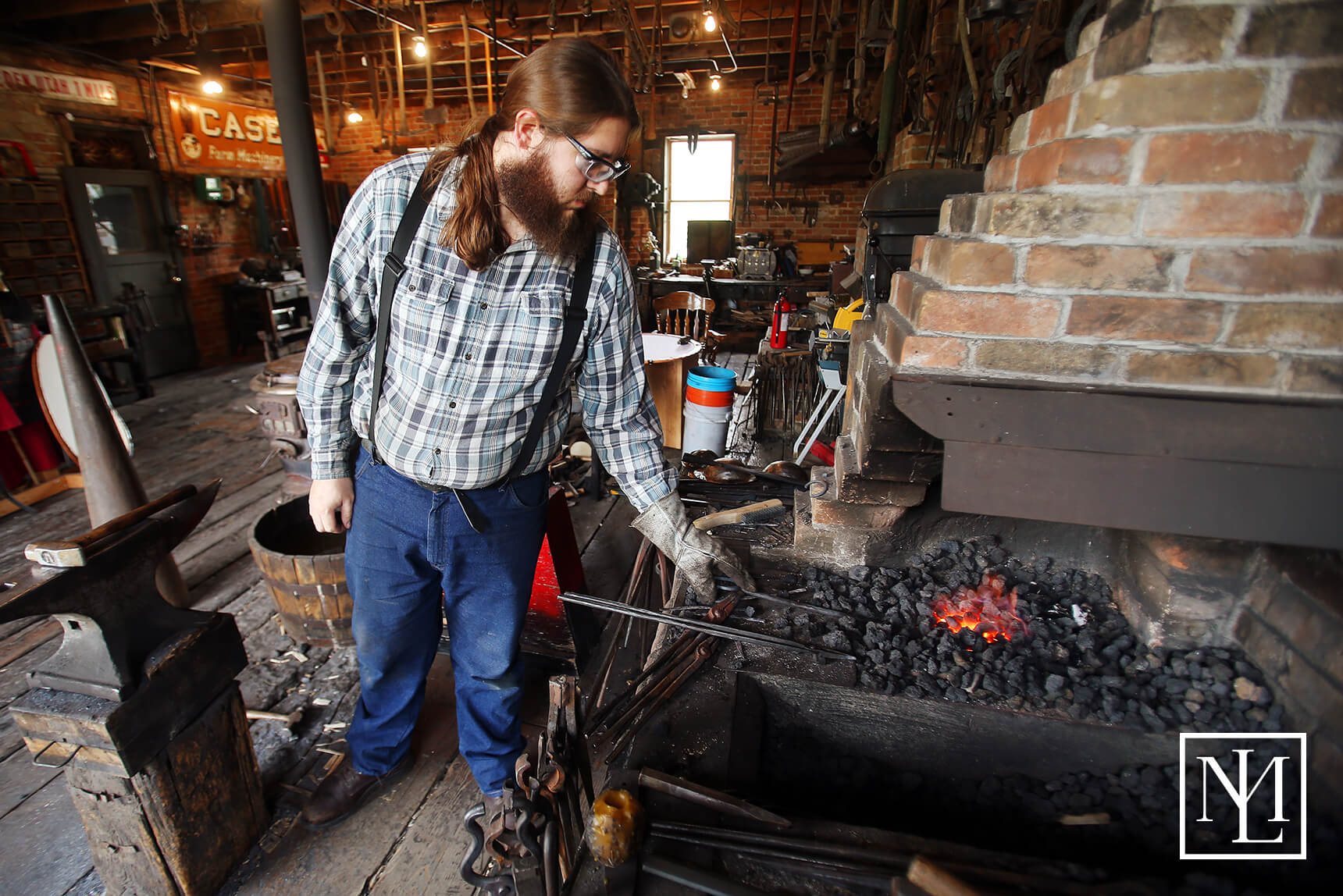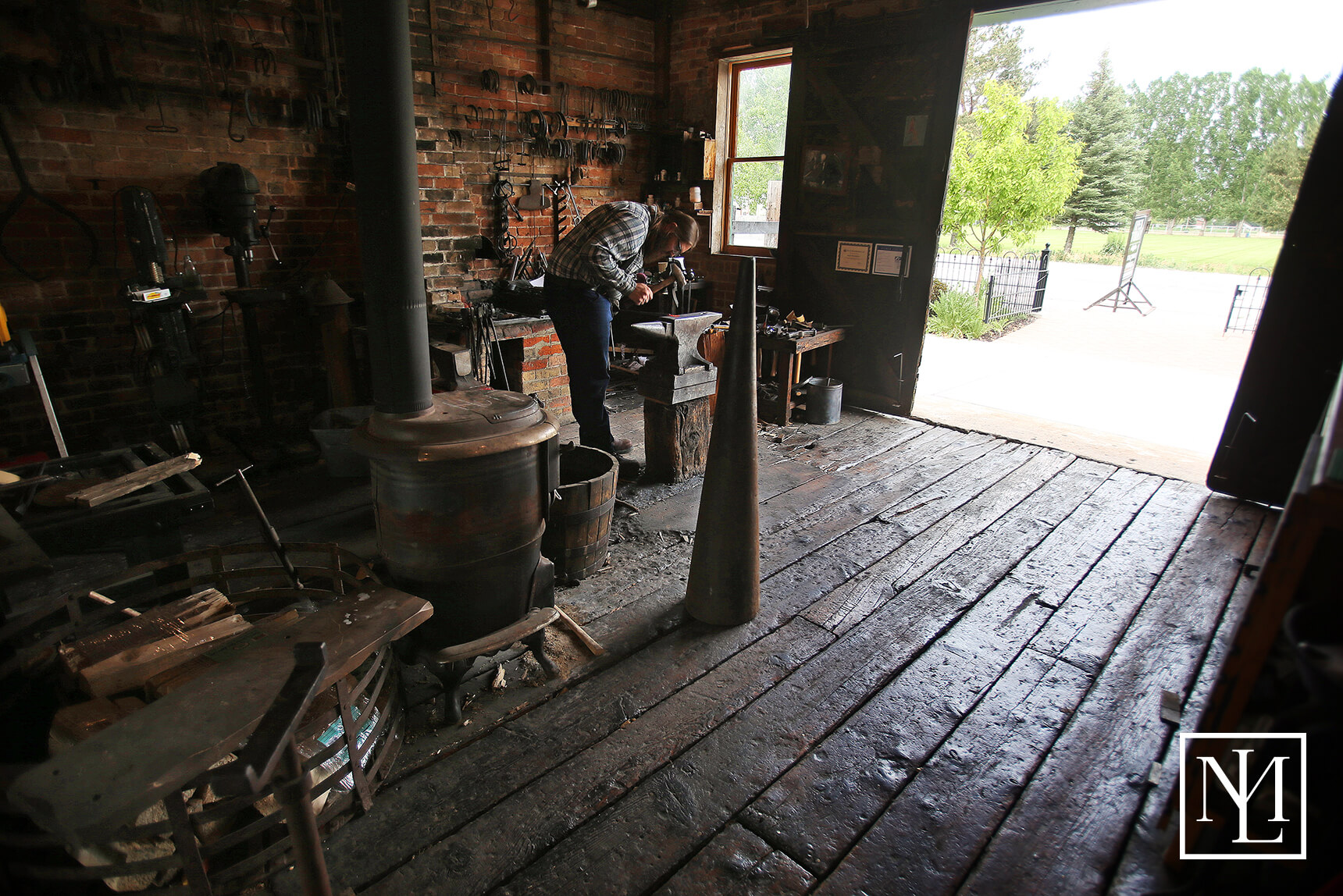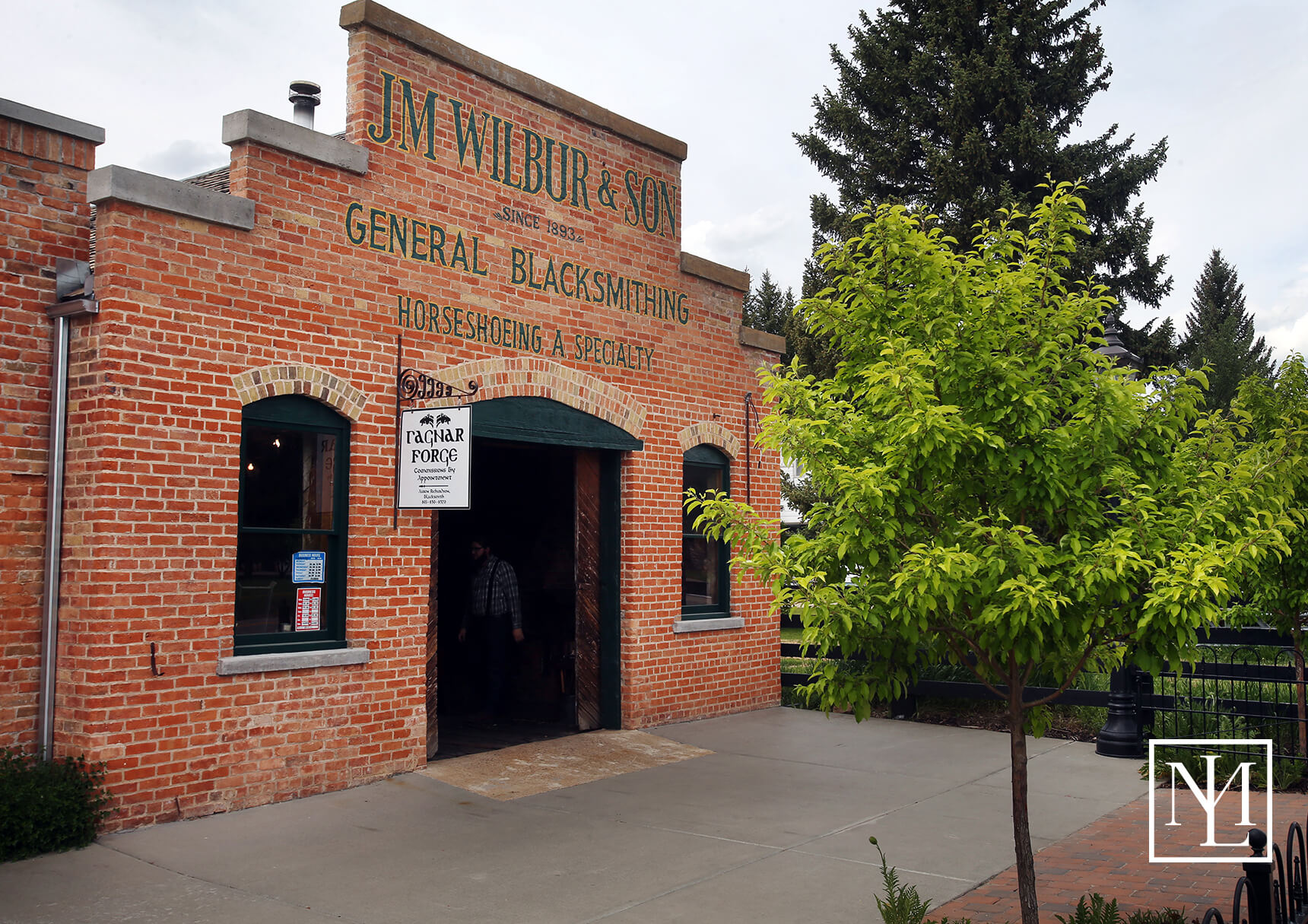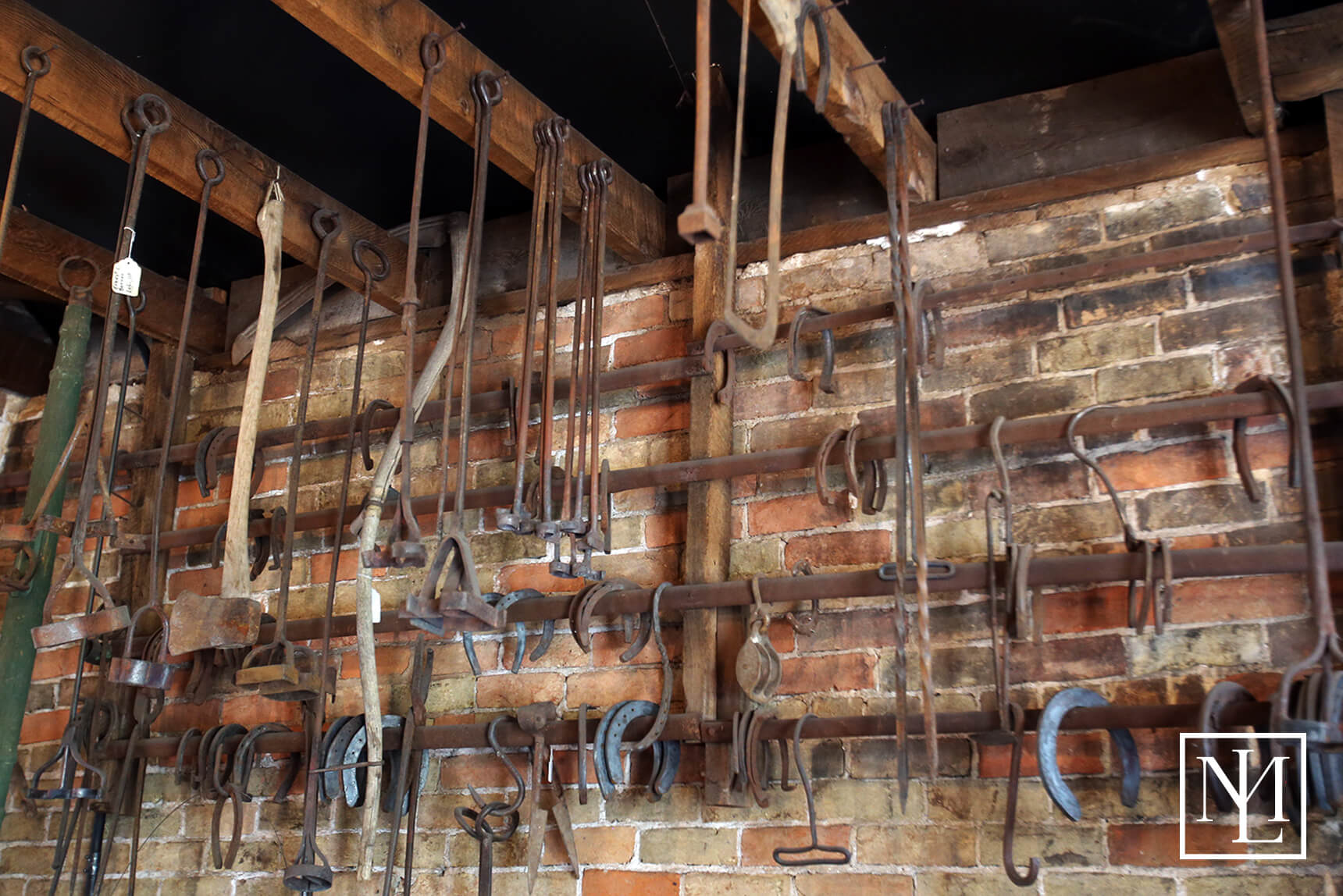 Sorry, nothing matches that search.