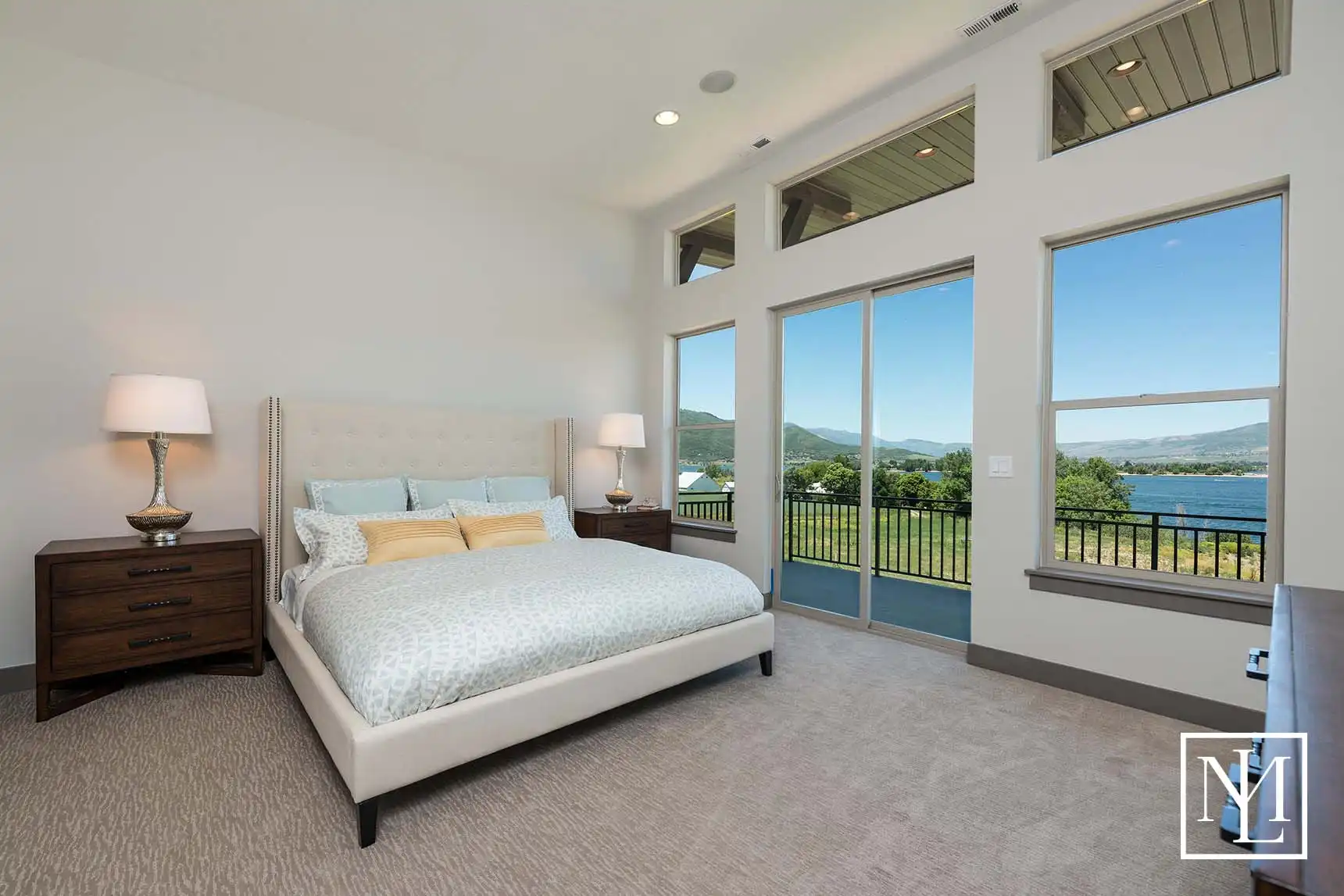 Buying an Existing Home vs. Building a New Home
---
May 9, 2022

Buying a Home vs Building a Home
Purchasing a home is one of the most important and lasting decisions most people will make in their lifetimes, and probably the most expensive. Many buyers usually spend lots of time and energy searching for or designing "the perfect home" before they actually ink the deal on the dotted line. If buyers are doing it properly, they will consider all factors in their decisions, including location, market trends, price, HOA fees, taxes, property conditions and financing. There are usually a list of "must haves" and a list of "wants" that go into the house hunt. With that in mind, there are usually two ways to go about finding a new home: whether to buy an existing home, or to build a new home. Here are a few of the differences between the two routes to home ownership.
It's important to note that surrounding yourself with qualified professionals you can trust will make the process of finding a home much more enjoyable and less of a headache. The two most important players in this transaction are the licensed real estate agent and your lender or mortgage broker.
Buying an Existing Home
Two of the primary advantages to buying an existing home are convenience and cost. Once you become pre-approved by your lender, it's a relatively smooth process of searching for and making an offer on an existing home. Using a qualified real estate agent will help streamline the process by helping you with all the necessary paperwork, finding homes that fit your needs, price range and location. After your offer is accepted, the entire process takes between 30-45 days before you may take possession of the home and move in. 
Sometimes buying an existing home seems daunting with so many steps – such as financing, viewing homes, making offers, home inspections and closing – but the convenience of being able to move in right away is an attractive alternative compared to building a home, especially if your schedule is tight, your relocating for your job, or your kids would like to start school at the first of the year. 
According to data compiled by the National Association of Home Builders, its also less expensive in most cases. It's wise to make careful calculations with your mortgage lender to determine what you can afford. Depending on your target real estate market, prices for existing homes may still be favorable following the financial crisis and drop in housing prices that affected the market across the nation.
Purchasing an existing home also may be a better option if you have your eye on a particular neighborhood, would like to live near work, or close to family and friends who also live in established areas. If living near a larger metro area is important to you, it may be difficult to find land to build on, since it's likely already been developed.
The other advantage to an existing home is the landscaping is most certainly already installed with grass, shrubs, a watering system and mature trees to adorn your lot. The responsibility of putting in the landscaping on a new home lies with the homeowner, and is usually not included in the construction loan. 
However, there are disadvantages of purchasing an existing home, the biggest of which is that you may not get exactly what you want. It could be the floor plan you're not in love with, or there could be bedrooms or bathrooms in the wrong places. If it's an older home, there could be features that are obsolete, or no longer popular for today's lifestyles. For example, an otherwise beautiful home may have an small kitchen and a closed off floor plan. It may have four bedrooms but only one bathroom. Usually some of your "wants" have to be scratched off the list unless you can envision a way to remodel the home to your specifications, which adds to the eventual cost of getting what you want. These additional expenses should be factored into the overall price, especially when choosing among various properties or comparing the cost to building your own house.
Building a New Home
When opting to build a new home two of the biggest things you sacrifice is convenience and timeliness. First, you have to find a piece of land, which is most likely not in an established neighborhood. If the development is part of a larger municipal plan, it's possible there are already plans on building infrastructure, zoning for commercial projects, and other items that could quickly surround your home. It's important to find out those things, because the last thing anyone wants, is to build their dream home, only to find out later that there was a plan to run a major freeway or a build a large commercial area right next door. Joining an existing development can streamline the process, though it may limit your degree of choice. It's also important to look into the need for particular systems, such as access to municipal water and sewer, or if the lot requires a well or septic system, along with any environmental and other permits.
Once the land is purchased, it takes added time to find an architect, builder, a lender to handle the construction loan, and start the process. Your real estate agent can help a great deal in connecting you to all the people you need, and generally those professionals have been carefully vetted by the realtor after years of business with them.
Depending on your particular home, the building process could take between four months to a year to complete, not exactly a timely process. The costs can also increase rapidly as you go through the process of picking all the features and materials that will eventually be a permanent part of your creation. It's tempting to go for the upgrades at every level but also important that you don't over extend your finances. Choosing a reputable builder can be critical in helping you get exactly what's important to you without breaking the bank. 
The big advantage of building is that you are virtually guaranteed to get exactly what you want. This could be the single most important thing to tip the scale toward building over buying, but there are plenty of other advantages. A new home is much more efficient, especially with the new energy codes including better HVAC, insulation, air filtration standards and building materials. With the advancing solar technology, it's also a consideration to make your home more environmentally friendly. Better efficiency is better for the environment, but can also save you money on your utility bills each month.
Although current regulations are fairly good at catching this kind of things in existing homes, building a new home will ensure there will be no outdated or dangerous materials, such as asbestos, lead paint or other problems such as mold or termites. It can actually be built of materials that curb such problems. The materials and appliances you chose can also make it better for the environment. Building a home allows you to more easily plan for future upgrades by anticipating the need for conduit, solar panels, battery systems or other advances in technology on the distant horizon.
The upfront costs of building can be higher, but it may be easier to recoup your investment since newer homes hold their value more than older homes. A newer home is typically more appealing than an older home to most people. Also, a new home will require fewer repairs and less maintenance, which can save both money and time, and may even include a home a warranty so even if something does go wrong, you may still be covered.
Money and features aside, the "new-home smell" can be quite appealing. There's an emotional attachment knowing that no one else or their pets have set foot on your carpet. Its your creation that matches your style and personality, that something you created from scratch. 
The Choice is Yours
Even if you start off your home search set on finding the perfect existing property, you may end up deciding to build to get exactly what you want. Conversely, you may plan on building and later decide an existing home is a better fit. In either case, working with qualified and experienced professionals – such as your real estate agent, lender, and builder – can help ensure the process goes as smoothly as possible.
Sorry, nothing matches that search.