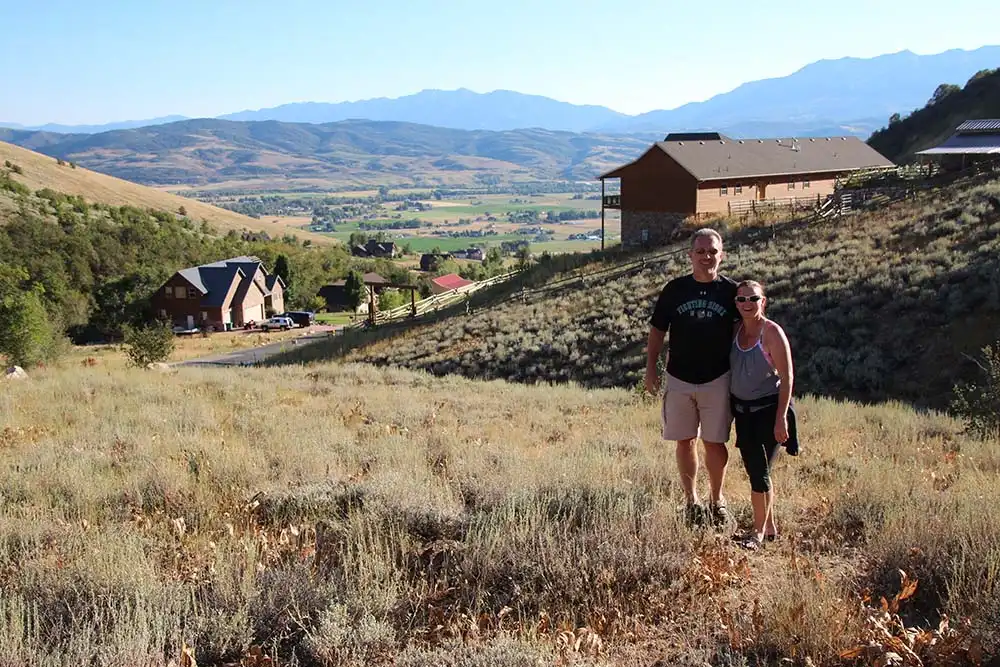 Meet the Yaglas Now Living in Huntsville
---
May 10, 2022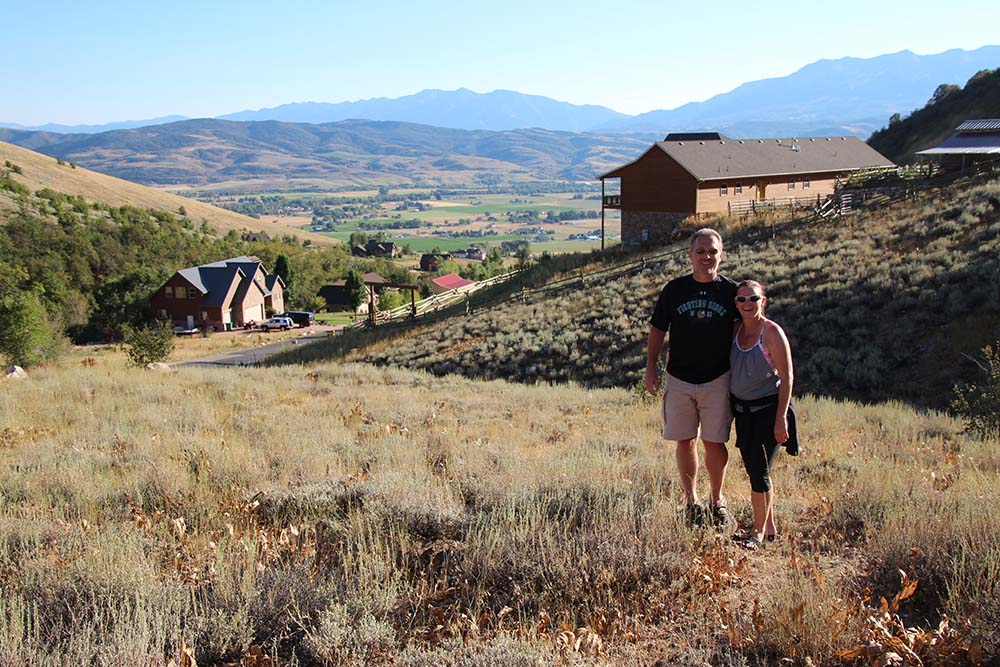 Making Ogden Valley Home - Interview with Steve and Tina Yagla
Pictured above at the site of their future home, Steve and Tina Yagla originally hail from Geneva, IL (about 40 miles west of Chicago). Long time ski vacationers to Snowbasin, they recently decided to call the Wasatch Mountains home and make the move. Mountain Luxury had the pleasure of providing them with their real estate needs- including finding a rental while their dream home is being built by Peterson Builders, a dog sitter for their business trips back home, and locals to explore the outdoors with. Welcome to the Ogden Valley!
Q: Why did you decide to move to Ogden Valley?
A: Snowbasin!
Q: From your perspective, what's the biggest advantage to living up here?
A: Where to start??!!  Proximity to Snowbasin! Weather (no humidity)!  Red state (coming from IL, 'nuff said)!
Q: Why did you choose your neighborhood/property?
A: Affordable views of Snowbasin! Large lot! Quiet! Privacy!
Q: What has surprised you the most about the area?
A: Just how wonderful the summers are.  We never visited the area in the summer before.  When we pulled in over Trappers Loops, we were just amazed at how gorgeous and green it was!!
Q: What's your favorite local restaurant?
A: We haven't ventured out too much, but we do like Luis' in Eden and Roosters in Ogden.
Q: What's your favorite activity/hobby around here?
A: Skiing in winter and hiking in summer.
Q: Words of wisdom for others looking to move to this area?
A: JUST. DO. IT!
Q: What was the most difficult part of relocating for you?
A: Getting friends and family to understand that we aren't moving to another planet.  Utah is a beautiful place to live and to VISIT! 
Q: What was the easiest part of relocating for you?
A: EVERYTHING in the Ogden Valley end was great!  Our Realtor (Thanks to Jennifer Stickler and the entire Mountain Luxury team!), introduction to our builder (Peterson Builders), temporary rental until long-term rental home opened up (couldn't believe that we got to stay at Lakeside Resort Properties – where we've stayed many times on our annual ski trips to Snowbasin!), and introduction to our long term rental home! 
---
View More Ogden Valley Homes and Lots
Here's to an excellent ski season!
Sorry, nothing matches that search.