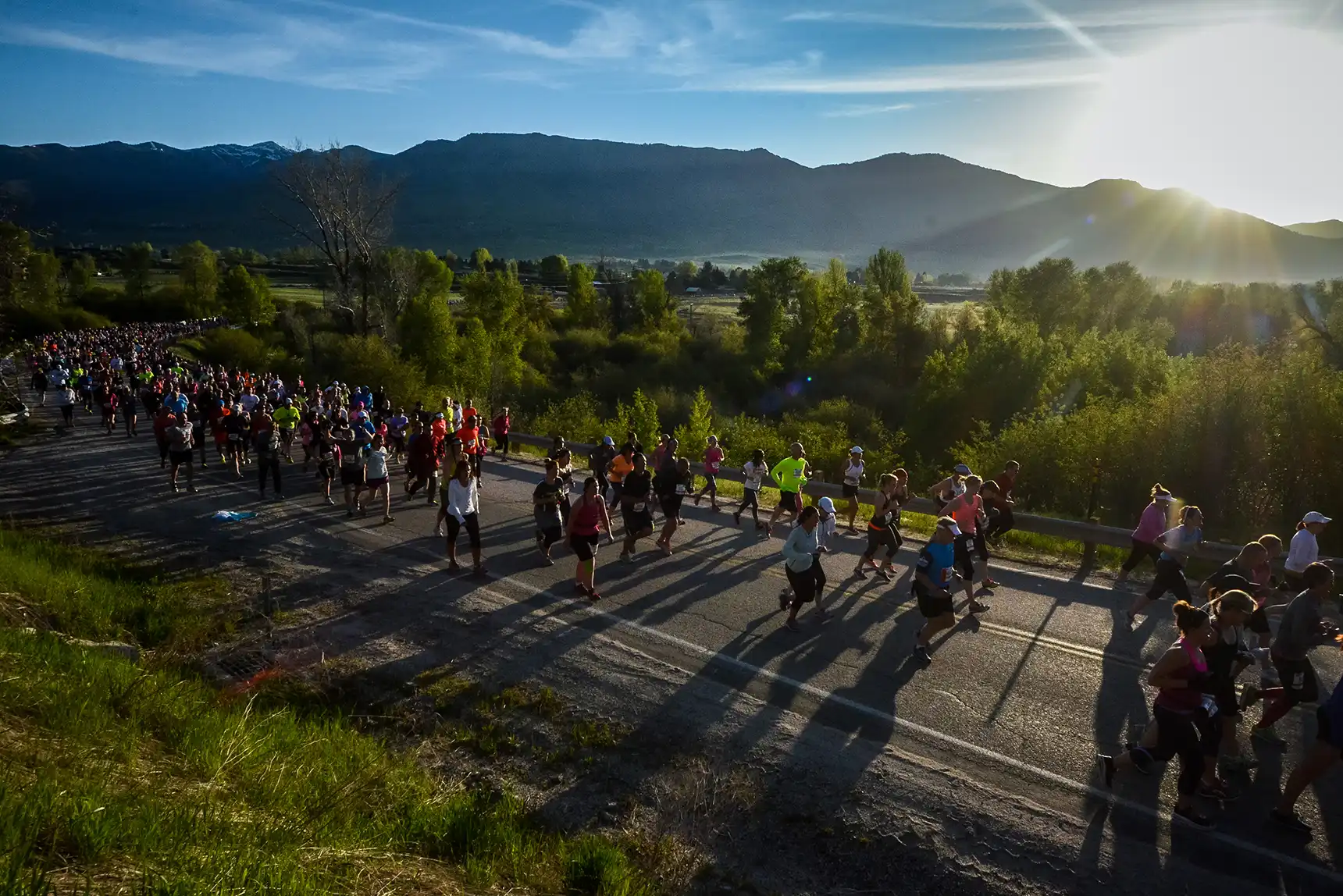 Ogden Marathon and Lodging Deal
---
May 10, 2022
On May 20, 2017, hundreds of runners, spectators, and visitors will flock to Ogden and Ogden Valley for the annual Ogden Marathon. 
25% Discount on 2017 Ogden Marathon Accommodations
Created in 2001, the Ogden Marathon is an annual race and charity event held every summer in Ogden, Utah. The event actually holds seven different races: a full marathon, a half marathon, a 5K, a relay marathon, a corporate cup, a "Kids K,"and a wheelchair division. 
The race begins eight miles east of Huntsville on Highway 39, just below the Red Rock Outfitters Ranch. The starting elevation is 5,400 feet. The first six miles of the course are on a gradual descent. From there, runners enter into the town of Huntsville and turn north on Highway 166. The course passes along the north side of Pineview Reservoir, entering into Eden. This is the half-way point of the race and the starting point for the half marathon. The course then runs along the west side of the Reservoir toward Ogden Canyon. This is the biggest descent of the course, as runners head down Ogden Canyon toward Ogden. After leaving Ogden Canyon, the course follows the Ogden River Parkway. This is where the 5K portion of the race begins. From here, runners will enter onto Grant Avenue, the final stretch of the race. The finish line is located at the intersection of Grant Avenue and Historic 25th Street.
Water and Gatorade stations, medical stations, fruit stations, and CLIF Shot and CLIF Bar stations will be available at certain intervals throughout the race.
Public registration for all of the Ogden Marathon events is still opened and will be available until the morning of race day. For registration information, click here.
Since the Ogden Marathon draws so many visitors to the area, lodging accommodations in Ogden can be difficult to find. If you've tried and have been unable to find options in Ogden in regard to Ogden Marathon lodging, never fear; we've got you covered.
We are pleased to offer a special lodging deal just for Ogden Marathon runners and guests. Starting at $199/night for a 2 bedroom condo that sleeps 6 ($34/person/night), you will receive a free shuttle to and from the start/finish line, 20 min. longer sleep and luxury amenities to calm the nerves. Enjoy serene mountain views from the privacy Lakeside Resort Properties offers on the southern shore of Pineview Reservoir. Your condo will come with your own private hot tub where you can relax after the race. In addition, Lakeside Resort Properties is only 15 minutes from the starting line. This is the closest lodging to the starting line you'll find in the area. You must book a minimum of two nights to qualify for this deal. Other taxes and fees apply. Contact us at 801-745-84000 or Lakeside Resort Properties at 866-745-3194 to learn more or to set a reservation.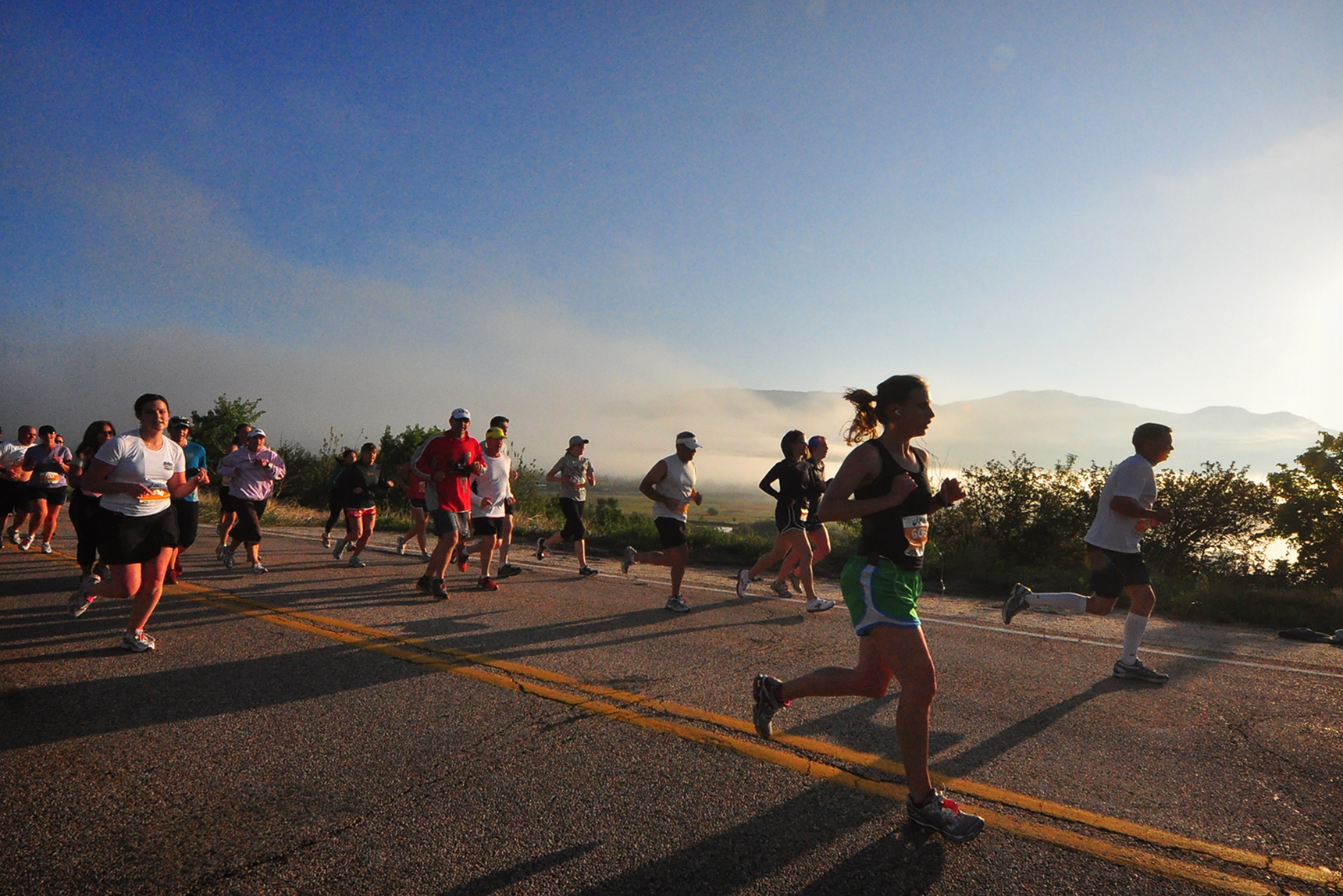 What's more, staying at Lakeside Resort Village allows you the opportunity to experience more local hotspots and attractions than would a stay at any Ogden lodging accommodation. For example, after running the Marathon, re-fuel at one of Ogden Valley's fine restaurants, such as Huntsville BBQ Company, Carlos and Harley's, or The Oaks in Ogden Canyon. Pineview Reservoir has recently de-frosted, so if you're feeling adventurous and bold, hit the lake for some early season waterskiing or wakeboarding. In addition, the fishing is great this time of year, and the beautiful trails surrounding Ogden Valley are all open. So, go ahead and stay a few extra days while you're in town for the Ogden Marathon. You're sure to find no shortage of things to do in Ogden Valley.
For more information about the Ogden Marathon, click here. Trent Olsen contributed to this article.
Company Profile Mountain Luxury Real Estate is a division of Mountain Real Estate Companies that features some of real estate's most amazing properties. Mountain Real Estate Companies consists of two additional divisions, Mountain REO and Mountain Living. Please visit our website to learn more about us. For our most recent updates, follow us on Facebook, Twitter, and Pinterest.
Sorry, nothing matches that search.