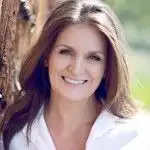 Ogden Valley 2012 Market Review
---
May 3, 2022
2012 Ogden Valley Market Review
The Ogden Valley real estate market is showing signs of recovery after years of falling property values. Our market is small and statistics can be skewed by a limited data set or a high dollar sale. For this reason, the median home value is the better indicator of the market conditions. Analysis of the market place is paramount to advising clients on many factors, such as if the time is right to sell, how much time to expect their home to be on the market, and if the market shows risk of decline. Ogden Valley consists of Huntsville, Utah (84317), Eden, Utah and Liberty, Utah (84310).
Single-Family Homes
Single-family home sales comprise a large majority of sales in Ogden Valley and are the primary indicator of a stable market place. In 2012, the market started on the road to recovery with sales of 94 single-family homes. These homes had an average sales price of $370,647 and a median home value of $299,950. This is the first year since 2006 that we have seen in increase in median home value. This is notable, because the median home value is up 7.13% from 2011, which is vastly better than the 6.67% 'or $20,000'decrease from 2010 to 2011 and the $62,300 decrease from 2007 to 2008. It is time to celebrate; 2013 is indeed a Happy New Year!
The number of homes sold increased 9.3% from 2011 and has been trending upward since 2009 due to the short sale and foreclosure activity in the market place and reduction in sales price. There were a lot of affordable homes on the market due to distress, and these homes have been selling to excited buyers. This has driven up the sold volume in the market.
Overall, the number of homes sold is the highest it has been in the past six years. Though the average price is down $117,050 from the market high of $417,000, this figure increased for the first time in the previous five years' sign that the market is finally on the rise.
There is presently less than a year's worth of inventory on the market. There are 89 active homes but after removing all of the 'to be built' listings, we are left with an inventory of 79 homes. This is only 10 months of inventory. Most markets are considered stable at six months of inventory but since Ogden Valley is such a small market, it tends to stabilize a little higher. The increase in home values and reduction of inventory lead us to expect the market to continue along this trend. There is no expected foreclosure backlog of inventory to hit the market, and this indicates a slow but steady climb in values, barring no major economic hiccups.
Condominiums and Town-homes
Condominium and town-home sales comprised 19 sales in the Ogden Valley market. In 2012, condos sold at a median price of $165,000 and town-homes sold at a median price of $151,750. Though the number of condos and town-homes sold decreased from 2011, the median sale prices for both condos and town-homes increased. Condos saw the greatest increase in price'from $106,000 in 2011 to $165,000 in 2012.
Overall, the number of units sold for both condominiums and town-homes were both well below market highs since 2006. This reduction in supply has led to the increase in median sales price from 2011 to 2012 by $33,375'another sign the market is on the rise.
Land
Land sales are the last to recover and were the hardest hit during the recession. For example, the median lot sale was $260,000 in 2006; in 2012, it was $72,000. Volume of lots sold has been relatively steady since 2010 with average annual sales of 45 parcels. There were 41 lots sold in 2012, showing there has not been an increased demand as of yet, but with home sales values increasing, we expect to see land prices rise over the next 24 months.
There are 220 lots listed in Ogden Valley. Unfortunately, that does not include several projects presently not on the MLS that are either available for sale or will be coming to the market place. Ogden Valley has always had a lot of land inventory, even in the peak of the market. Presently there is 64 months' or just over 5 years' of inventory on the market. At times the values have been as high as 10 years of inventory.
Luxury Homes
The Ogden Valley luxury home market is a relatively new and represents only 29 homes sales over $1,000,000 in the history of the MLS. In 2012, there were six home sales over $800,000. 2011 had five, 2010 had three, 2009 had two, and 2008 had the highest with eight sales. To have a better set of data home sales from $800,000 and up are included here.
 The median luxury home sales price in 2012 was $1,100,000, up 10% from 2011. In 2010, the year with the least number of sales (three), the median luxury home value was a whopping $1,875,000 and the average sales price was $1,665,000. The one-sale-per-year increase in luxury homes sold over the previous four years indicates that the market is stabilizing, albeit slowly. There are presently 16 homes on the market in Huntsville, Eden and Liberty priced above $800,000, representing a 2.6-year supply. Nonetheless, there are some homes that are simply overpriced. The average days-on-market for luxury homes in 2012 were 607.
Although Ogden Valley has been in the midst of the recession, two of the greatest sales occurred in 2012, which were both on lake-front properties. One of these sales was the highest reported sale ever in Ogden Valley at more than $3,000,000. The other was a property that sold for more than $400 per square foot. Unique and exquisite properties are still able to command record prices. Mountain Real Estate Companies was involved in both of these transactions.
Luxury Home Loans
Many clients have been in search of refinancing on luxury properties and the banks are now lending at rates below 4%, even on loans over $1,000,000. This should increase sales in this market segment. In 2012, four of the six home sales involved buyers using jumbo loans, which are much more accessible now. For more details on specific subdivisions or properties, contact Brandi Hammon at Mountain Real Estate Companies. Representing 41% of the market share and over 60% of all luxury home sales, Brandi and her team sell Ogden Valley because they love it and it shows.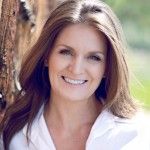 Contact Brandi Hammon by email at
Brandi@mountainluxury.com or by phone at 801-745-8400.
Sorry, nothing matches that search.