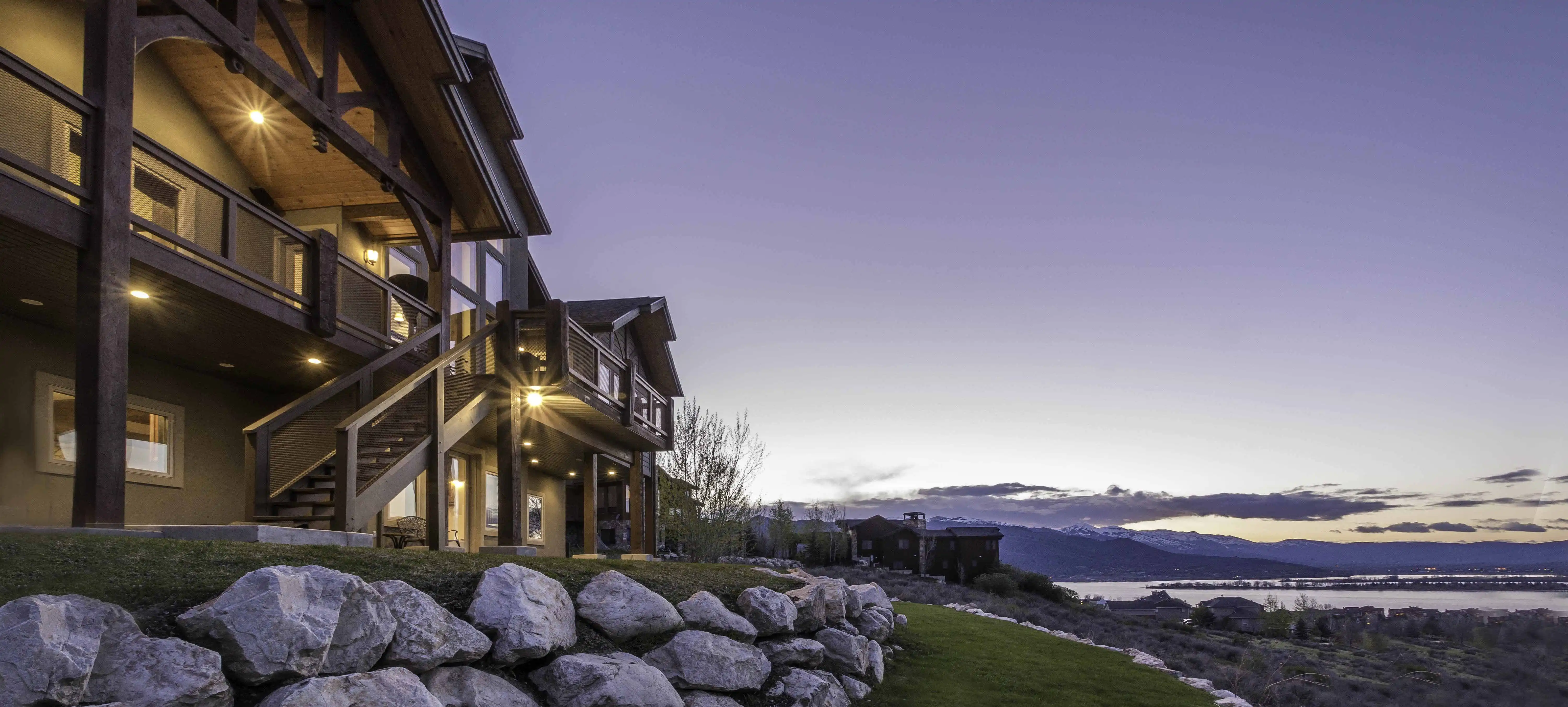 Ski Home Market - The Value of Living in Utah
---
May 9, 2022
Park City is by far the leading ski home market in Utah. It is much larger than is represented here, which is only Park City and Deer Valley. Park City is a town with everything you could ever want unless you don't want everything in your ski town. From exquisite dining, world-renowned spas, Olympic facilities, biking, hiking, summer events and even the chains for those needing a McDonald's. Home of the Sundance Film Festival, Park City is one the nation's most notable ski towns with A-listers regularly visiting. With the highest median sales values at $839,500 for homes, $287,500 for condos and $502,000 for townhomes with sales of around 400 units per year, excluding land, cementing Park City as the highest valued real estate in Utah.
Heading north to Snowbasin, Powder Mountain and Nordic Valley surrounding Ogden Valley, home prices drop substantially. Three ski resorts neighboring a picturesque mountain lake push this still quiet area back in time. With only 13 restaurants, 2 post offices, and the Shooting Star, Utah's oldest continually operating saloon, it is an eclectic community just 15 minutes east of Ogden, Utah. Huntsville was recently named one of the best ski resort towns for real estate investing by RealtyTrac in 2015. With a median home value of $350,000, condos at $222,539 and townhomes for $157,000 this market offers the best deal for ski homes in the entire United States. The only chain restaurant invading the area is a Subway, and the resorts have a fraction of the skiers found in both Park City and the Cottonwood ski areas, and remains an easily accessible one hour drive from Salt Lake City.
Minutes from Salt Lake City is home to Snowbird and Alta. Beautiful Little Cottonwood Canyon is steep and impressive offering some of Utah's most epic skiing. Big Cottonwood Canyon houses Solitude and Brighton in a gentler but no less stunning setting with meandering rivers and lakes. Homes here are fewer and less expensive than Park City but are often located on a ski hill or nearby. Summer amenities are minimal in Big Cottonwood Canyon but you are minutes to Salt Lake City. Median home values are $400,000 and condos are $342,500.
Last but definitely not least is Sundance. An absolute gem, the resort sits under the cirque of Mount Timpanogos. Architecturally, the area is well planned and instills a sense of belonging with the mountains. Founded by Robert Redford, Sundance is a small community with a mission. The resort is smaller than other Utah ski areas, but offers a unique artistic experience in most aspects. The median home value is $1,529,625 and townhomes are $415,750.
Put these Utah ski towns up against the goliaths of the nation's ski resorts and real estate values are some of the best in the States. A ski home with an average value of $400,000 or less is still available in Utah. A remarkable value featuring the world's greatest powder. Not Bad.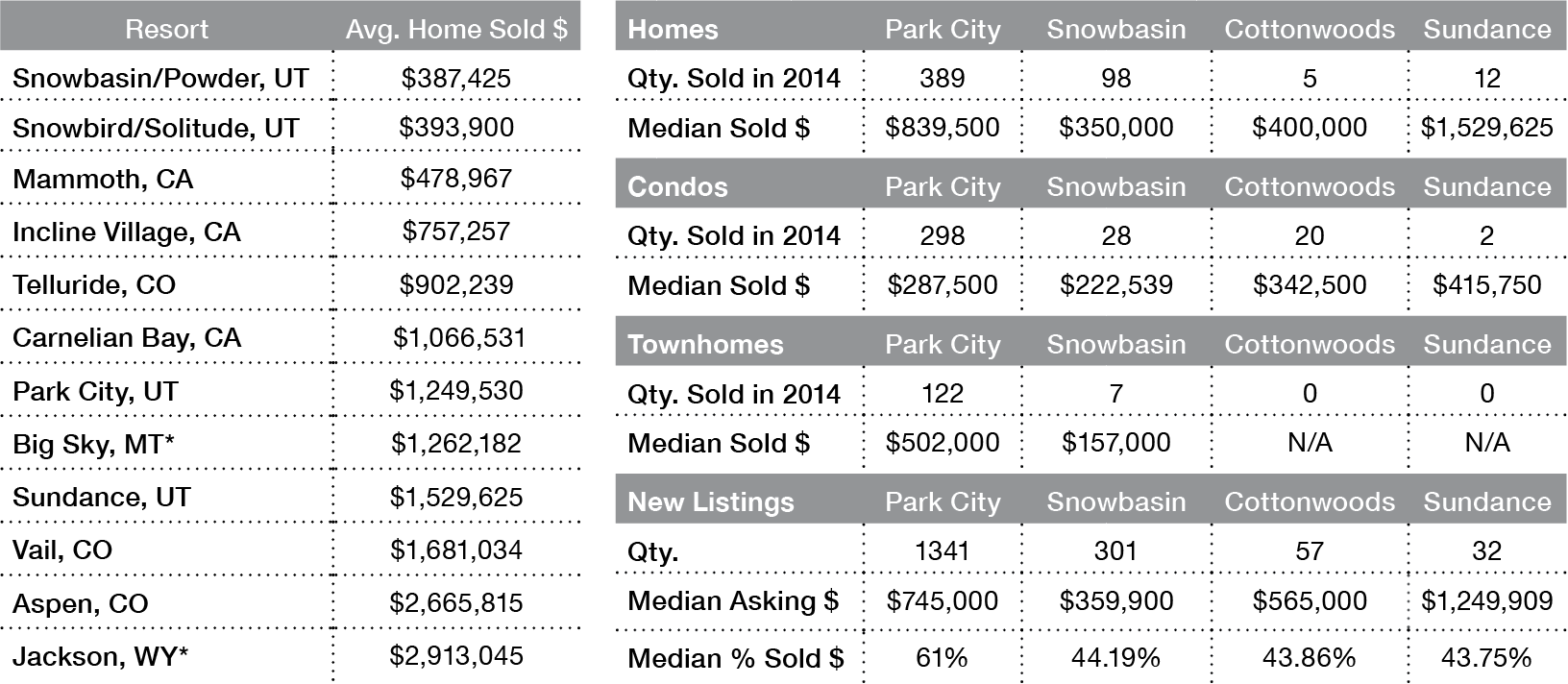 Sorry, nothing matches that search.