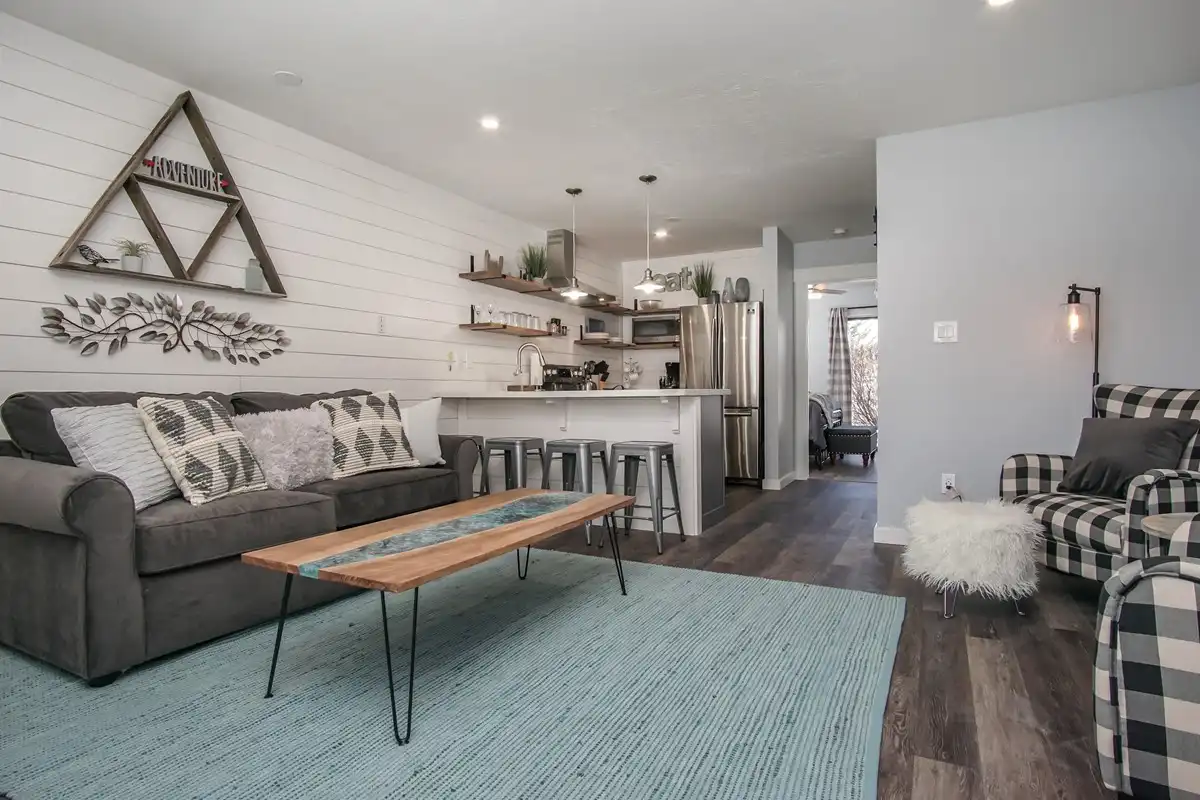 To Own a Rental or Not? That is the Question.
---
May 8, 2022

Is Owning a Vacation Rental a Good Investment?
The answer to that question depends on a number of factors. Owning a vacation rental can definitely pay off in money and/or experience, but there's a lot more that goes into buying one than you might think. First and foremost, you have to choose where you want to spend your vacation money. If you buy a vacation property, you're committing a lot of your fun money to maintain the property and will probably spend your free time there because of it, so here's how to make sure that your investment gives you the return you want. 
Research Places, Neighborhoods, and Amenities
Owning a vacation home near a lake or a ski resort is usually better than having one in the middle of nowhere because you'll get more traffic if you rent it out. If you plan on renting the home when you aren't using it, keep in mind that vacation rental zoning affects how many and how long people can stay. Do your research on local laws and regulations regarding vacation rentals and second homes. Also, understand that vacation rentals often have "busy" seasons, such as ski rentals getting busy in winter. You'll have to keep up with the market and the ebb and flow of business. Find a place that you'll want to spend time in and make sure it works with your goals. 
Self Management or Property Management Company
There are two options for renting your home: self-management or using a vacation rental management company. If you're local to the property, self-management might be the answer. However, rental companies offer many perks, with the biggest value being your time. Rental companies charge between 20-50% based on the property, marketing, and services offered. The real value is managing the reservations, cleaning the property, handling after-hours calls, maintaining the home, and protecting you against fraud. An absentee owner can't personally inspect the home after renters leave. Using a management company will help protect the property and allow you to enjoy it.
Keep the Cost of Maintaining in Mind
Owning and maintaining a vacation rental is not cheap. There's a second mortgage to take into account, and these loans usually require 20-30% more as a downpayment and have a higher interest rate. You'll also have to pay for utilities, insurance, maintenance, repairs, etc. If you advertise yourself on AirBnB or sites like it, they take a percentage of every booking. If instead you go through a property management company, they can take up to 50% of your income. Make sure the numbers make sense before investing. 
In Conclusion
You can make money from owning a vacation rental if you do your research. Make sure you understand the location, the busy seasons, the laws and regulations of the community that you choose, management of the property, and that the bills will always be there, even if you don't make money off of it. It's important to have some cushion money for unexpected expenses. If you have any questions or are interested in owning a Utah vacation rental, contact us, or explore properties below.
Utah Vacation Rentals for Sale
Sorry, nothing matches that search.