Is Print Marketing Dead? No. No It's Not.
Print Marketing Is Dead
On the contrary, print advertisements are an increasingly important element in marketing strategies. There is a common misconception that digital marketing is making print advertising irrelevant; this is false. In fact, 79% of consumers have an immediate AND positive reaction to a brand's direct mail. The internet altered much of the marketing industry. It did not however change the effectiveness of tangible, physical advertisements.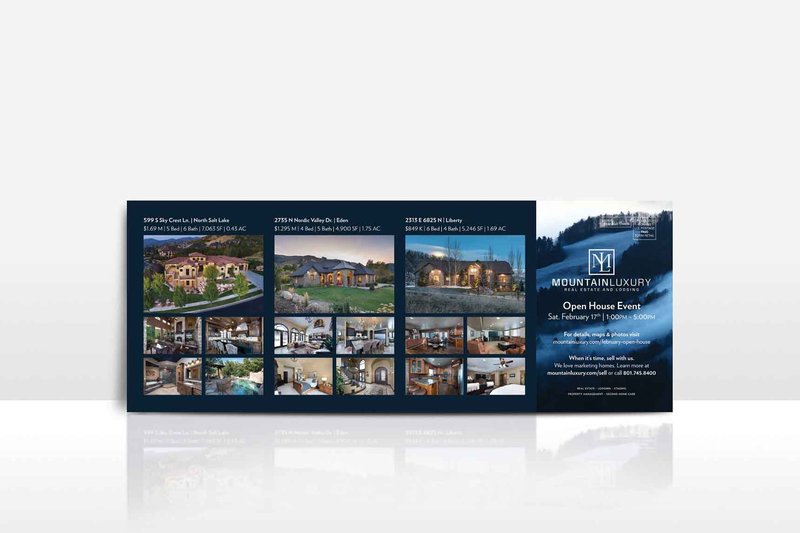 Advantages of Print Marketing
First and foremost, print marketing can be extremely personalized. Digital marketing usually targets a broad audience, but print marketing can be aimed at a very specific potential client. This is called variable data printing or VDP. VDP is on-demand printing that allows for elements such as text, graphics, and images to be altered from copy to copy. When targeting a specific region or demographic, usage of VDP can give the consumer precisely what they are looking for.
Second of all, print content is easily understood. Unlike digital advertising, there's not an unlimited amount of space to give the sales pitch. Information must be concise and straight to the point. There's no room for frivolous subject matter so all of the information is essential. It keeps people interested while conveying the essential details.
Third, consumers get more out tangible advertisements. Research by The Association of Magazine Media shows that information is easier to process and retain if it's in print. People take more time to read the content and focus more on the overall message when they can manipulate the medium with their hands.
Lastly, there are a variety of different print mediums. From postcards and envelopes to brochures and banners, there are numerous ways to physically represent your brand. Business cards can be used to expand clientele and get the brand out. Posters spread your brand identity simply by being posted in key locations.
Create an Account
Save properties, create custom searches, and have a dedicated agent at your service.First NameLast NameEmailCreate AccountBy creating an account you will receive a monthly email featuring new listings, price changes, community happenings, and more.
Personalizing Print Media
At Mountain Luxury, we personalize all print collateral we send out depending on our target audience. Expanding on the first benefit of print marketing discussed, here's how VDP provides a more personalized advertisement to clientele. There are three different levels of printing.
Basic level VDP: This consists of changing only the salutation and who it is addressing. Instead of your pamphlet or promotional greeting a person as "Dear current resident," it will be addressed to a specific individual. This establishes a certain level of professionalism, like a being on a first name basis with your prospective buyer.
Versioning level VDP: Versioning encompasses changing text and images based on the general location of the target audience. For example, if we are trying to sell a property in the Ogden Valley, our open house flyers and postcards will be sent to people in that vicinity.
Full variability: This level of VDP printing is specific to individuals. The main goal of this level is customer retention: keeping former clients loyal to the business. This method is often used when distributing promotions and other targeted advertisements, and frequently targets a specific neighborhood. 
Depending on what is being advertised and how heavily the brand is marketed, VDP could be a vital strategy. However, the more personalized the prints are, the more expensive they will be. Sending out thousands of full variability VDP prints is usually counter-productive to the cause. ML carefully considers the audience before deciding on what level to use.
Incorporating Digital Advertising
Using a combination of both print and online marketing strategies generates more exposure and provide additional opportunities for public outreach. Incorporating multimedia allows for video work, blogs, virtual tours, and many other options that aren't available in print. Conversely, print marketing allows for a more personalized approach to advertising. Merging both types provides the maximum amount of coverage.