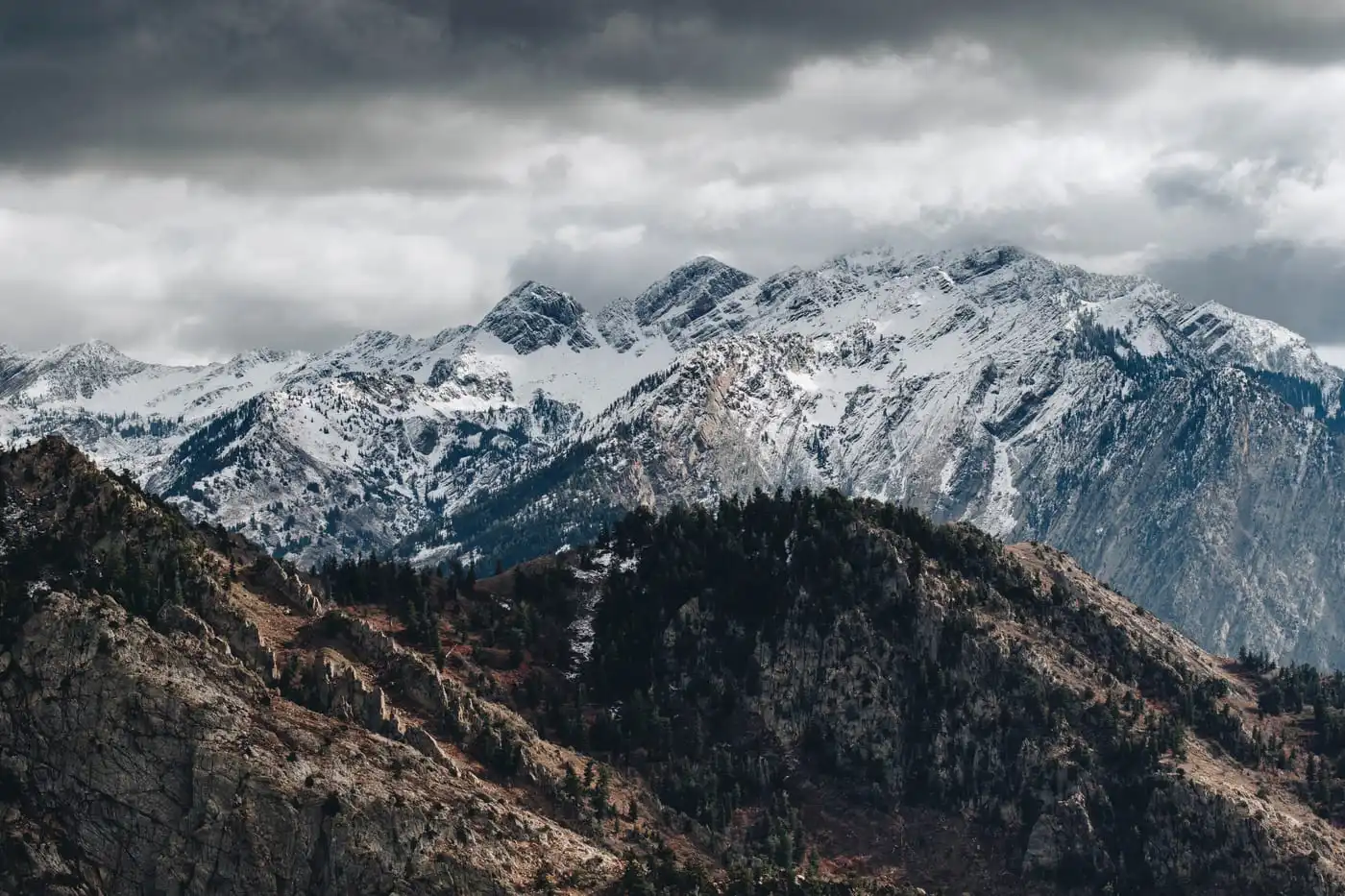 Why Sell With Mountain Luxury
Deciding to sell your home or land is a major decision, and just around the bend comes the daunting task of choosing someone to sell it. There's no shortage of licensed real estate agents in Northern Utah, and all bring their unique skills, knowledge, and modi operandi. Doing your research pays off because you don't want to sign a contract with—let alone pay a commission to—a listing agent who merely sticks a "for sale" sign in your front yard and tosses a boilerplate MLS listing on the internet. You want a professional who puts your property in the best possible light; works with what you need and want; and, of course, successfully sells the property for the most amount possible.


A Fresh, Smart Approach 
When Brandi Hammon created Mountain Luxury, she had never worked for a real estate company. Her background includes sales for Nordstrom and FedEx, where customer service is paramount, and she believed in and was proud of, what she was selling. In this way, she brought a fresh, mindful, and innovative perspective to the business, rather than hopping on the trail blazed by established real estate companies. Mountain Luxury has become one of Utah's premier real estate companies, with a team of experienced, creative, and tenacious professionals working together—from the initial consultation to the final closing, and beyond—to sell your property.


The Right Price
One of the first questions a seller usually asks is, "How much can I get for my house?" The answer holds a lot of weight, and some sellers will select whichever agent gives them the highest number. However, too high of a price can be detrimental, whether the property sits on the market for so long it becomes stagnant, or because it fails to appear in the right buyer's searches. Mountain Luxury's listing agents consider current market trends, comparable home sales, and the history and foreseeable future of the area, in order to effectively price the property.


Intelligent Improvements 
Once a price is established, it's time to put the property in the best possible light. At the onset of this process, repairs, improvements, staging, and cleaning come into play. Generally speaking, a seller perceives a needed or desired repair at half its actual cost, whereas a prospective buyer estimates the same repair to be 2-5 times its actual cost. With substantial knowledge of what attracts, and discourages buyers, Mountain Luxury will recommend what makes sense financially and pragmatically for each seller's unique situation and distinct needs.


Case Study
A client bought his home in Ogden Valley for about $450,000 in a foreclosure sale through Mountain Luxury. Over the next 6 years he got busy adding a wife, child, and a big dog. It was time to sell the house. It was dated and needed some work. We recommended repairs that added up to 50K, ouch.
Mountain Luxury collected bids from trustworthy contractors and oversaw all of the scheduling and details. The owners went on vacation while the renovations took place. We repaired the driveway, painted the interior, re-stained the front door, touched up cabinetry, replaced the carpet, buffed the scratches out of the hardwood floors, replaced the dishwasher and microwave, caulked gaps around the windows, freshened up the landscaping, gave the place a thorough cleaning and staged it.
The first person to tour the house loved what he saw, and made a full-price offer. The $50,000 investment brought an increase of $341,000 in final sales price for a net return of $291,000 or 5 times the investment. This home went from $225 to $301 per square foot and sold for 10% more per square foot than any listing prior. Not every seller's circumstances align with this scenario, but it's good to know your real estate company offers this degree of expertise and scope of service.


Savvy Staging
Before photo sessions and showings begin, staging helps your house sell quicker and for more money. Unlike some real estate companies, Mountain Luxury uses actual furniture (not boxes under tablecloths and bedspreads) and charges a flat rate, rather than a weekly fee. A house might only need a "fluff," which consists of decluttering, adding pillows and fresh linens, and other such tweaks. Or, it might be most beneficial to stage the entire house, top to bottom. Either way, our seasoned stagers will make your home look fabulous.


Innovative and Evolving Marketing 
Once your house is ready to wow the buyers of the world, it's time for Mountain Luxury's marketing team to work its magic. Our expert photographers, videographers, and writers give your property the full treatment, using their talents and state-of-the-art equipment, such as top-quality cameras and drones. When journalism is paired with the images, it helps prospective buyers experience the "whole story" of a property. Not every property will attract the same buyer, so our marketing team embraces these differences and strategizes accordingly. For example, our high-end, 3-minute videos and Matterport tours draw out-of-state buyers, while our ads in equestrian magazines and websites reach people considering buying horse properties. 

Mountain Luxury creates publications like postcards and magazines, which we mail to residents in specified zip codes, as well as to a curated database of individuals who've shown interest in the area's real estate. This database grows by about 300 new and unique buyer leads every month. We've also had great success with open houses, where our agents answer questions and visitors receive a "home book," which includes photographs and relevant information about the property. Our original emails, sent to contacts in our database as well as all Utah-based real estate agents, have an open rate (the percentage of people who open these messages) of 27-29% when the average rate for this type of real estate marketing is 17%. Their click rate (the percentage of people who click on something within the message for more information) is 9%, whereas the average click rate is 1.7%. As for internet and social media presence, Mountain Luxury ranks in the top 3 on the Google SERP, meaning our listings are some of the first to be seen by searchers. This is paramount for getting your property noticed, as 90-91% of people interested in buying real estate start their search on their computers.


Beyond the Sale
When the time comes for you to hire a listing agent, we realize you have many options. We are here to help you make the right decision, inviting open conversations and happy to answer all of your questions. If you'd like to see proof of our success rates, we are happy to oblige. Beyond the telling statistics, percentages, and dollar signs, however, we are proud of our clients' positive feedback, and how many have chosen to sell with us again. If you ultimately decide to list your property with Mountain Luxury, we will be honored and are up to the task. Until then, we will continue blazing our own trail in the real estate landscape.