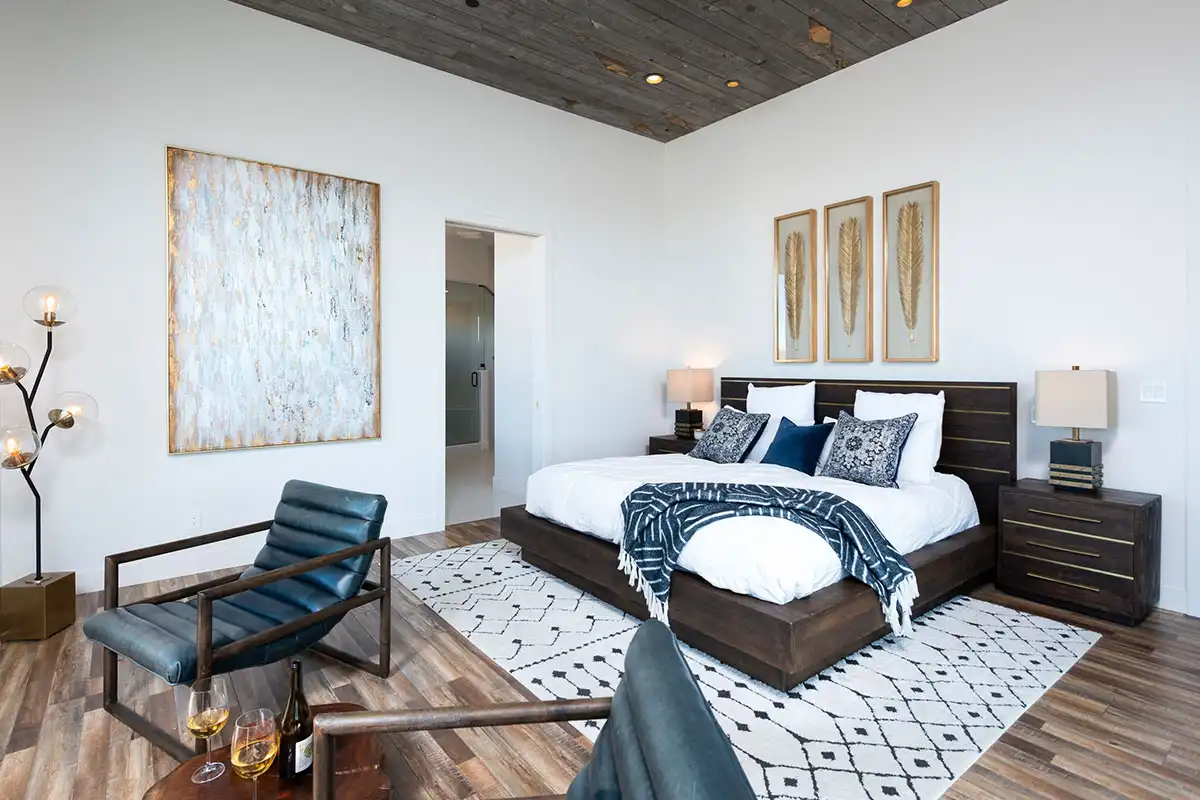 How to Stage a Home to Sell
Staging a home is crucial yet often overlooked aspect of real estate. A well-staged home lends aesthetic perspective to potential buyers, and can make the difference between properties selling quickly and for the right price. If your house needs a great deal of work such as new carpets, paint, or plumbing, it is harder to sell. Investing the time and energy into these fixes will save you trouble down the road. Staging may seem daunting, but following these steps will help ensure success.
Deep-Clean
Thoroughly clean your home. This includes windows, baseboards, all surfaces, walls, curtains, appliances, light fixtures, doors & handles, and bathrooms. Remove contents of refrigerators, showers, pantries, and closets.


Carpet
Have your carpets cleaned and vacuum all floor surfaces prior to showings. If carpet is excessively worn or stained, it is a good idea to replace it. If carpets have pet odors they need to be neutralized, but replacement is often the only option.


De-Clutter
De-clutter and organize all areas. "Less is more" holds true here - surfaces should have no more than 2-3 items on them to reduce visual distractions. Prior to photography, all personal items, as well as those not included in the sale, should be removed.


Personal
Safely store all personal items and memorabilia. Prescription pills, jewelry, and other valuables should be out of sight and securely locked up. Items of sentimental value should also be removed for safekeeping.


Decorate
Decoration should be tasteful and understated. Knick-knacks should be removed, with 1-3 accent pieces per table, counter, etc. Art and wall hangings are often positive additions, but be sure to remove personal photographs. Too much furniture makes a room seem small, and worn items become the focus of a room.


Paint
Re-paint and touch up walls, decks, doors, and outdoor surfaces. Solid neutral colors are best, with patterns used as accents. Repair and retouch any dents, nicks, and damages. Wooden decks and furniture should be restained or painted if there is any chipping, peeling, or cracking present. Touch up pens work great for small scratches.


Replace
Replace burned-out light bulbs from the interior and exterior of the home. Rooms that lack adequate lighting can be supplemented with floor lamps. Broken switch plate covers, loose knobs, and other minor fixes will help keep the buyer's mind focused on the home and not repairs.


Deodorize
Reduce any strong odors. Avoid cooking overly-fragrant foods the day before showing, and isolate pet smells by moving litter boxes and food to the garage. Do not smoke indoors or spray excess room freshener.


Listen
Listen for unwanted noises such as noisy appliances, growling furnaces, creaking doors, and running toilets. Reduce the noises as needed.


Landscape
Tidy up the yard. Placing a few bright flowers can go a long way. However, too many plants can also look cluttered. In the wintertime, make sure all snow is removed from the driveway, walkways, decks, balconies, and patios.


Of These Tips
Deep-cleaning + painting are the most effective yet inexpensive and quick staging tasks. Prior to a selling, you may want to walk through your property with a specialist to evaluate the flow. For more information & examples of great staging, visit our blog at mountainluxury.com/blog or call us at 801.745.8400.