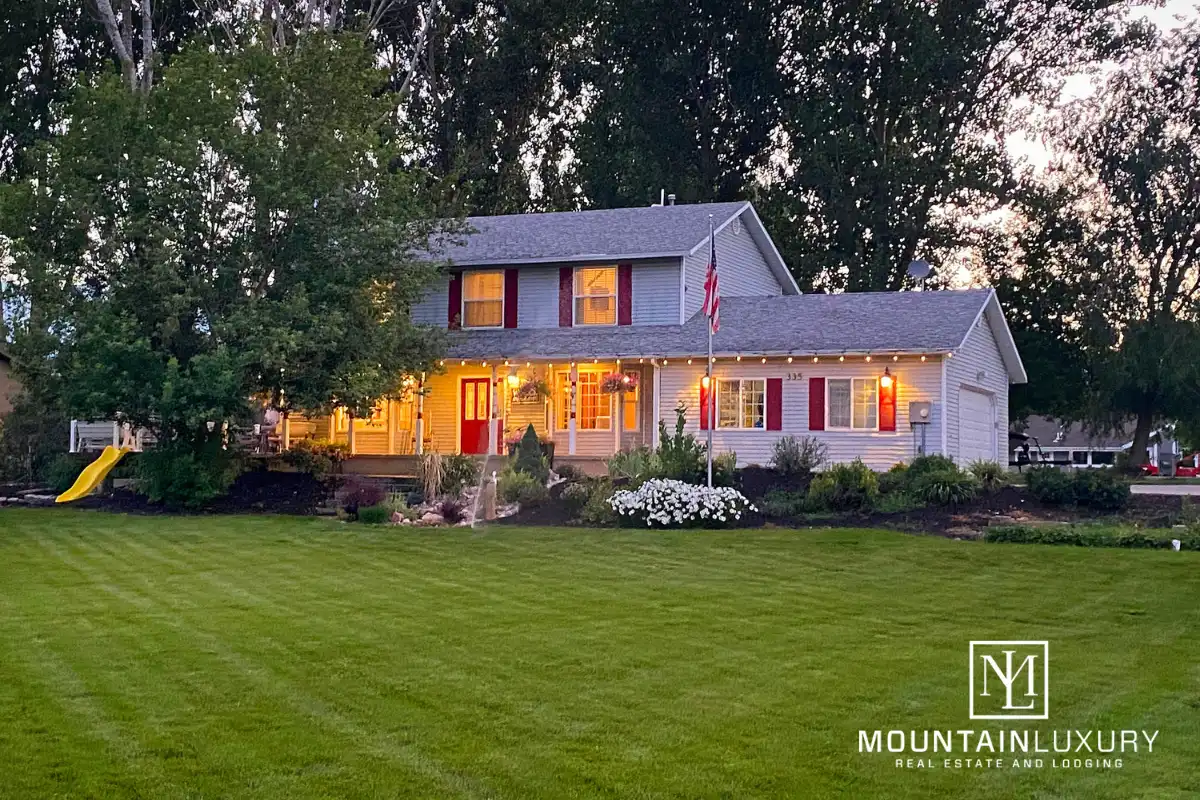 335 S 7700 E Huntsville, Utah 84317
---
Brandi Hammon | May 10, 2022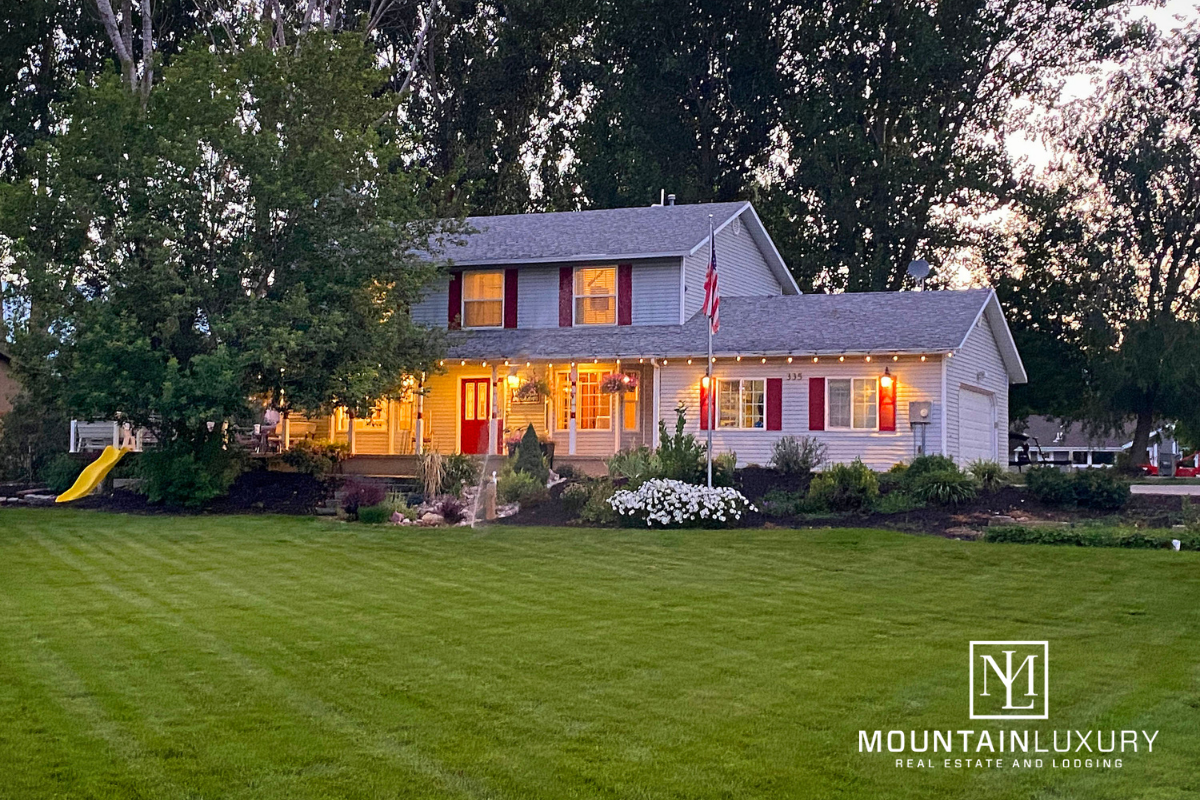 ** SOLD **


335 S 7700 E Huntsville, Utah 84317
$899,000 | 4 Bed | 3 Bath | 2,020 SF | .75 Acres | MLS# 1762067
Stately, inviting home epitomizes the historic Huntsville town lifestyle. Residing on an impeccably landscaped and manicured .75-acre lot with a vast front lawn and charming front porch, this 2-story home exudes curb appeal and offers lovely spaces in which to play and relax. Natural light floods into the living room through bay windows, and a classy gas fireplace and new hickory floors add warmth and geniality. Through a pair of French doors, you'll find a spacious, sunlit office. The redesigned kitchen presents a curved dining nook, peninsula with room for barstools and storage, tile backsplash, stainless steel appliances, and custom, two-toned cabinetry. The main level rounds out with a half bath with two sinks, a laundry room, and an extra-wide 2-car garage. Take the wooden stairs up to find 4 freshly carpeted bedrooms—including a master with a fireplace and en-suite bathroom with dual sinks—and another bathroom.
Sitting on the porch and enjoying the large, beautiful yard, with its picturesque lawn, vegetable garden, majestic evergreens and maples, and perennials such as daisies and irises; and waving to neighbors as they ride bikes down the street on their way to swing or play tennis at Huntsville Town Park, will surely be a treasured pastime. Its TimberTech deck (with a built-in slide!), fire pit, hot tub, and back patio provide places for friends and family to play and relax, whereas a shed and an unattached one-car garage and workshop provide storage.
Huntsville Town is steeped in Utah history. In 1860, the first settlers built 7 log houses, and while it's come a long way since then—with an eclectic assortment of homes, one of Utah's favorite parks, swim beaches, a marina, a library, a town square featuring shops, venues, a boutique hotel, restaurants, and the oldest consecutively open bar west of the Mississippi—it prides itself in holding on to the Americana atmosphere and traditions. And, with 3 all-season resorts—Snowbasin, Powder Mountain, and Nordic Valley—and Pineview Reservoir practically in its backyard, it's no wonder the scenic, friendly town of Huntsville is a favorite place to visit, and an incredible place to call home.