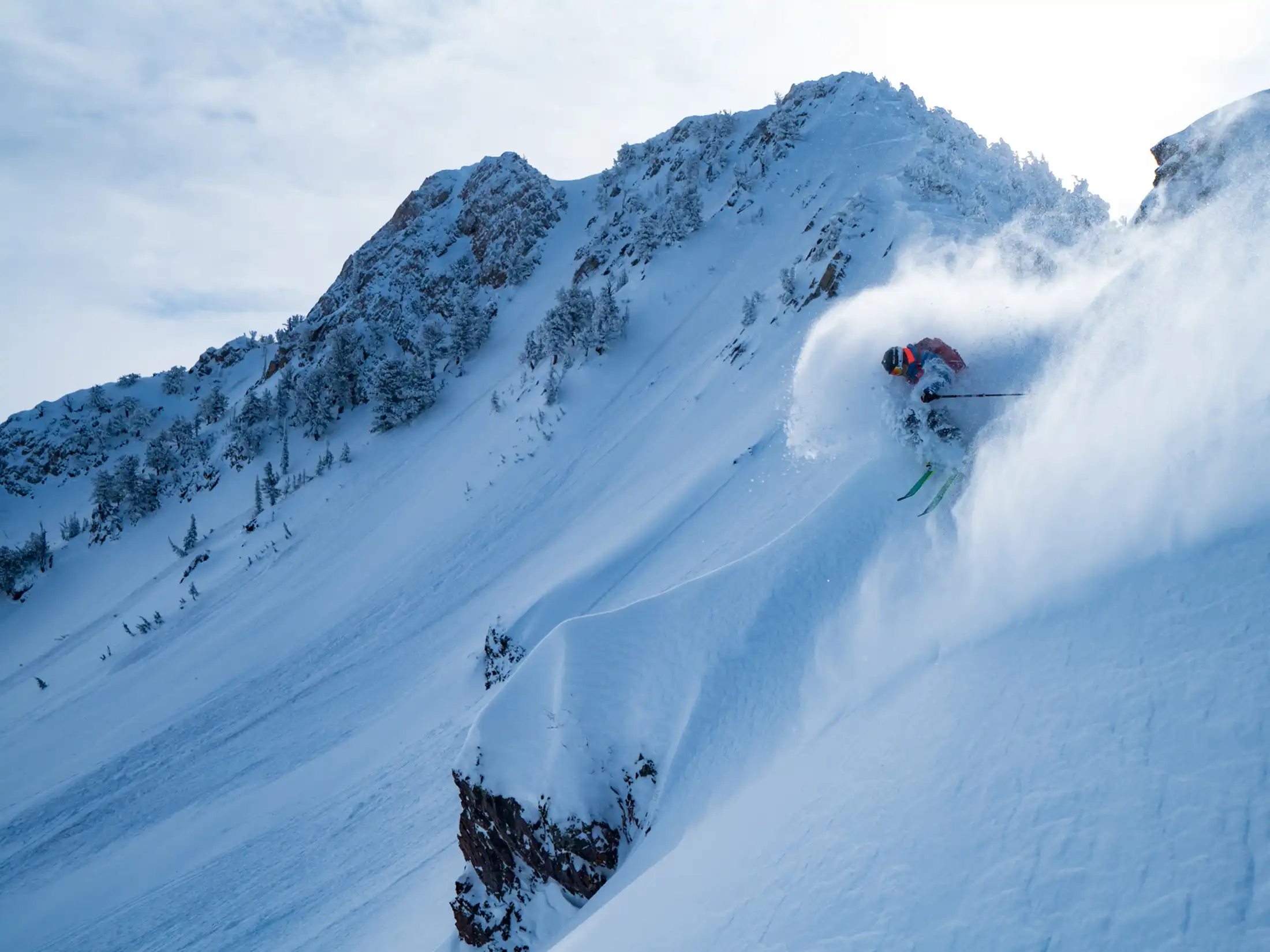 Best Ski Resort Destinations In Utah — Your Guide To The Unique Offerings of Utah's Ski Towns
---
Emily Primbs | November 25, 2023
Photo Skier at Snowbasin by Cam Mcleod
Trying to decide where your next Utah ski vacation should be? Come along with Mountain Luxury, as we explore all of the best ski resort destinations in Utah from remote getaways to luxurious vacations, in this ultimate guide. All of the 2023-2024 season opening dates have been announced, with several resorts already celebrating the beginning of another (cross your fingers) epic winter.
Discover what makes each ski town in Utah unique and compare all the important stats to find average snowfall, skiable acreage, vertical feet, mountain amenities, aprés ski scene, travel distances from the nearest airports, and ski in ski out property potential for every single ski resort destination in Utah.
For a more in-depth look, we've even highlighted several of Utah's standout ski towns that make for some of the best shredding in the West, read Compare 8 of the Best Ski Towns in the West for more.
With 15 ski resorts, we want to share what makes each resort standout from the others. In Utah we have every kind of ski resort you're searching for — from the most progressive terrain parks and high-speed lifts to expansive terrain that will make you feel like you've got the mountain all to yourself.
Ski Resort Destinations In Utah At A Glance
| Ski Resort | Average Snowfall | Vertical Feet | Skiable Acreage | Terrain Breakdown: Beginner, Intermediate, Advanced | Distance From Salt Lake City International Airport | Ski In/Ski Out Properties For Sale |
| --- | --- | --- | --- | --- | --- | --- |
| Alta Ski Area | 540 inches | 2,538 ft. | 2,614 acres | 25%, 40%, 35% | 33 mi | Limited |
| Beaver Mountain | 400 inches | 1,700 ft. | 828 acres | 30%, 40%, 30% | 122 mi | No |
| Brian Head | 360 inches | 1,320 ft. | 650 acres | 15%, 35%, 50% | 213 mi | Limited |
| Brighton | 500 inches | 1,875 ft. | 1,050 acres | 21%, 40%, 39% | 35 mi | Limited |
| Cherry Peak | 320 inches | 1,265 ft. | 200 acres | 30%, 45%, 25% | 130 mi | No |
| Deer Valley | 300 inches | 3,000 ft. | 2,026 acres | 27%, 41%, 32% | 37 mi | Yes |
| Eagle Point | 350 inches | 1,500 ft. | 650 acres | 20%, 55%, 25% | 219 mi | Limited |
| Nordic Valley | 300 inches | 1,700 ft. | 450 acres | 20%, 70%, 10% | 47 mi | No |
| Park City Mountain | 360 inches | 3,200 ft | 7,300 acres | 8%, 42%, 50% | 35 mi | Yes |
| Powder Mountain | 500 inches | 2,519 ft. | 8,464 acres | 25%, 40%, 35% | 55 mi | Limited |
| Snowbasin | 300 inches | 3,000 ft. | 3,000 acres | 10%, 50%, 40% | 45 mi | No |
| Snowbird | 500 inches | 3,240 ft. | 2,500 acres | 27%, 38%, 35% | 29 mi | Yes |
| Solitude | 500 inches | 2,494 ft. | 1,200 acres | 10%, 50%, 40% | 34 mi | Yes |
| Sundance Mountain | 320 inches | 2,150 ft. | 500 acres | 20%, 40%, 40% | 52 mi | Limited |
| Woodward Park City | 150 inches | 400 ft. | 60 acres | 36%, 45%, 18% | 30 mi | No |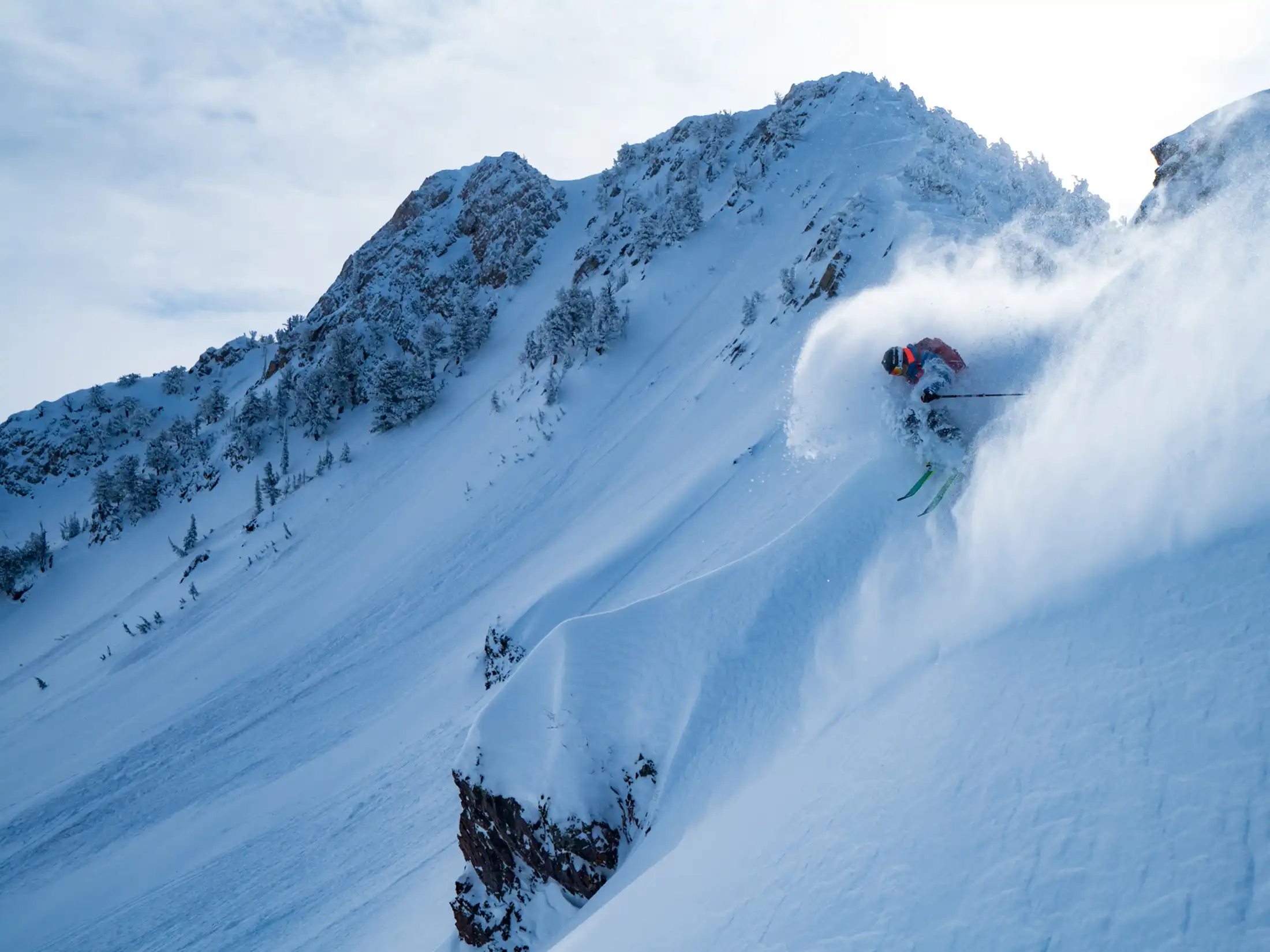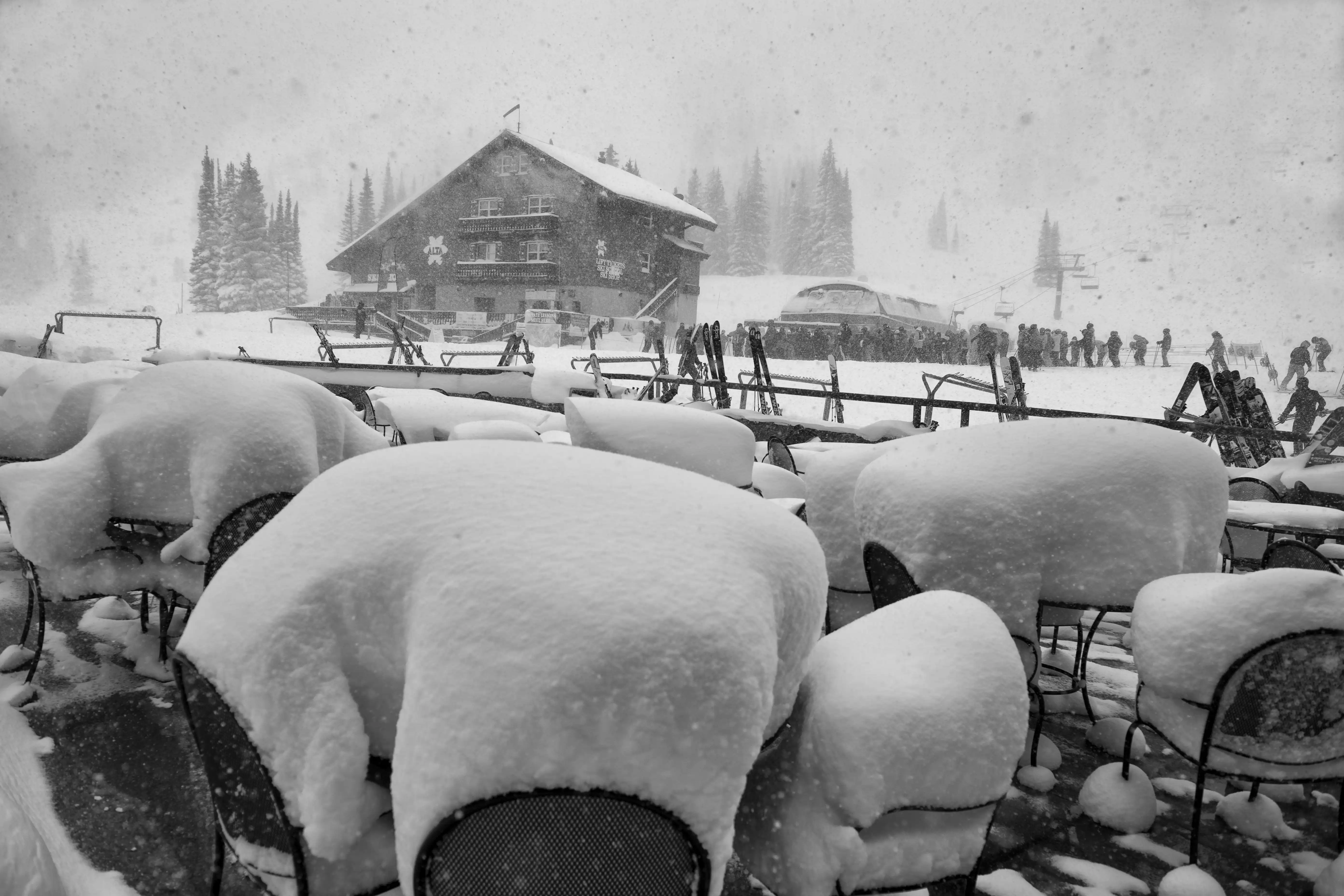 Alta Ski Area — The Old School Experience
Nestled in the Little Cottonwood Canyon near Salt Lake City, Alta is a skiing purist's haven. No snowboarding allowed!
From steep chutes to deep powder bowls, it's a playground for advanced and expert skiers, while still offering terrain suitable for all skill levels. Over the years Alta has resisted the trend of becoming a flashy destination.
It retains a more old-school ski area feel, prioritizing the skiing experience over luxury amenities. It is also connected to Snowbird and skiers can access both with the "AltaBird" pass.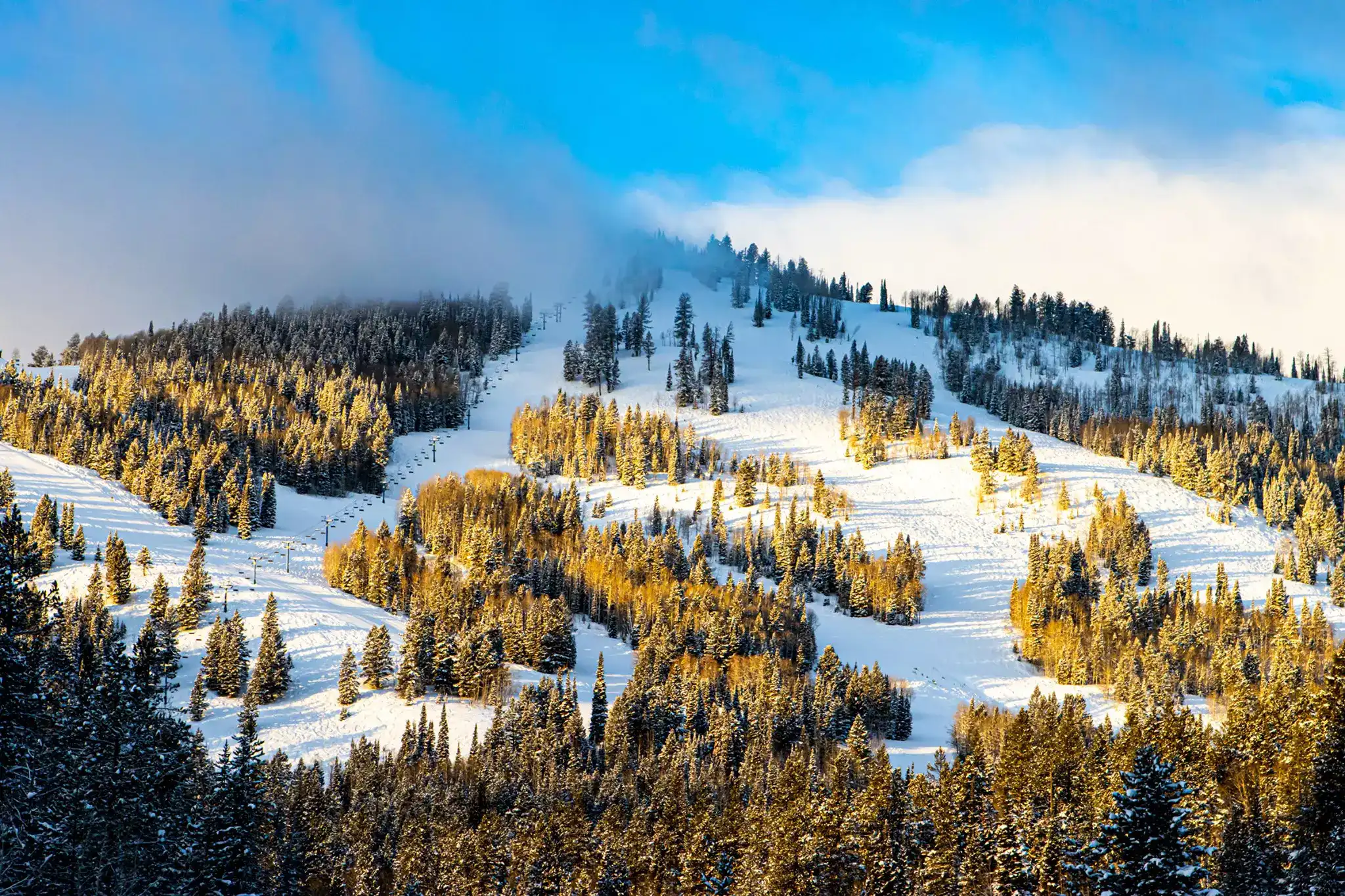 Beaver Mountain — The Mom n' Pop Stop
This family-owned mountain ensures a budget-friendly skiing or snowboarding experience that is more relaxed, and uncrowded.
It's particularly well-suited for beginners and intermediate skiers. Located near Logan, Beaver is super convenient for those in northern Utah and southern Idaho.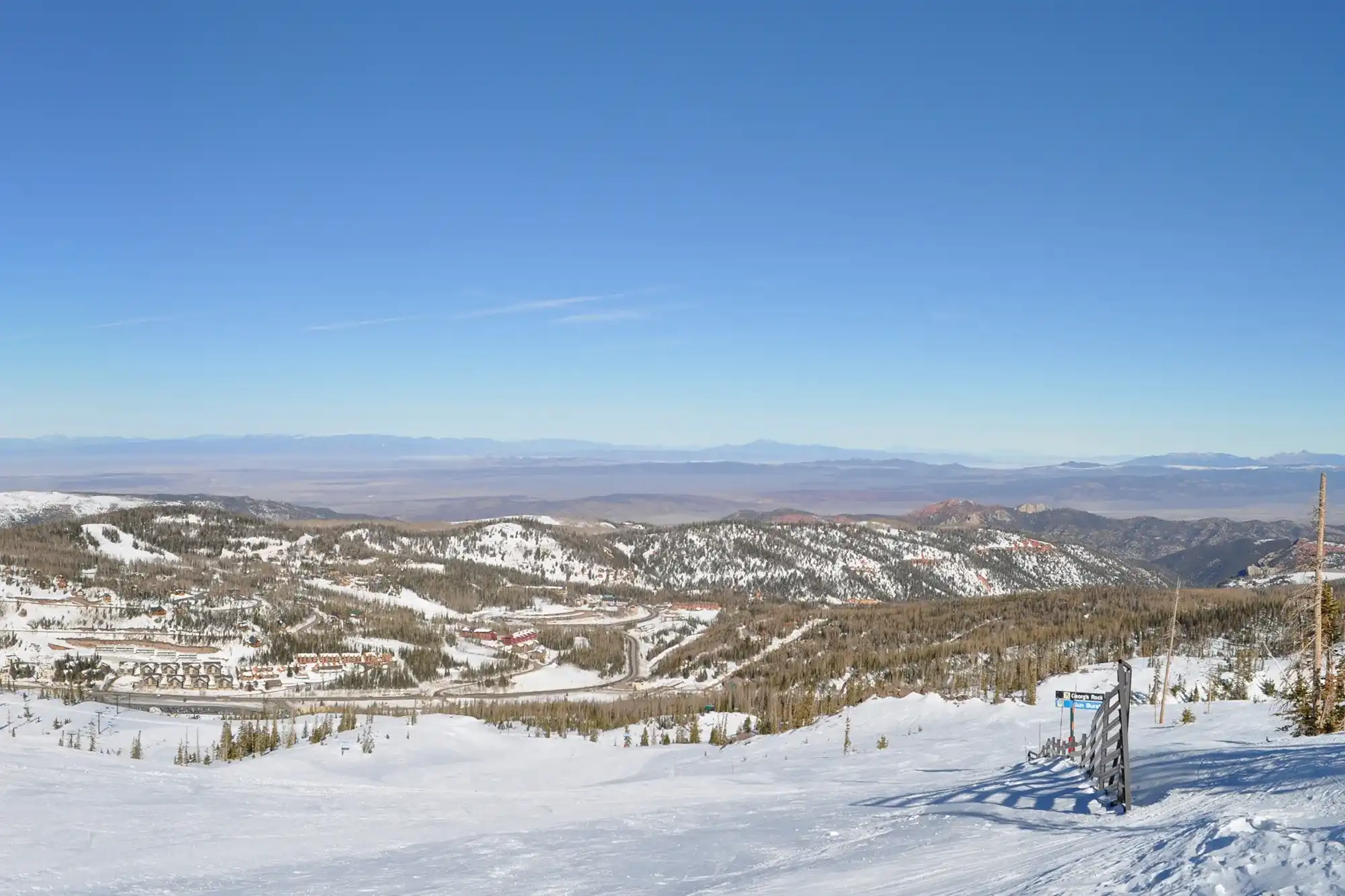 Brian Head Resort — The Highest Elevation Play-cation
Sitting at over 9,600 feet, Brian Head boasts the highest base elevation of any ski resort in Utah.
Surrounded by the stunning red rock formations that are characteristic of southern Utah, the snow-covered slopes make for a unique juxtaposition that will not be soon forgotten. It's known for its family-friendly atmosphere and is near many of the country's most iconic national parks like Zion, Bryce Canyon and Escalante.
Spread across two connected mountains, the resort offers terrain for all levels with many tailored for beginners and intermediate riders.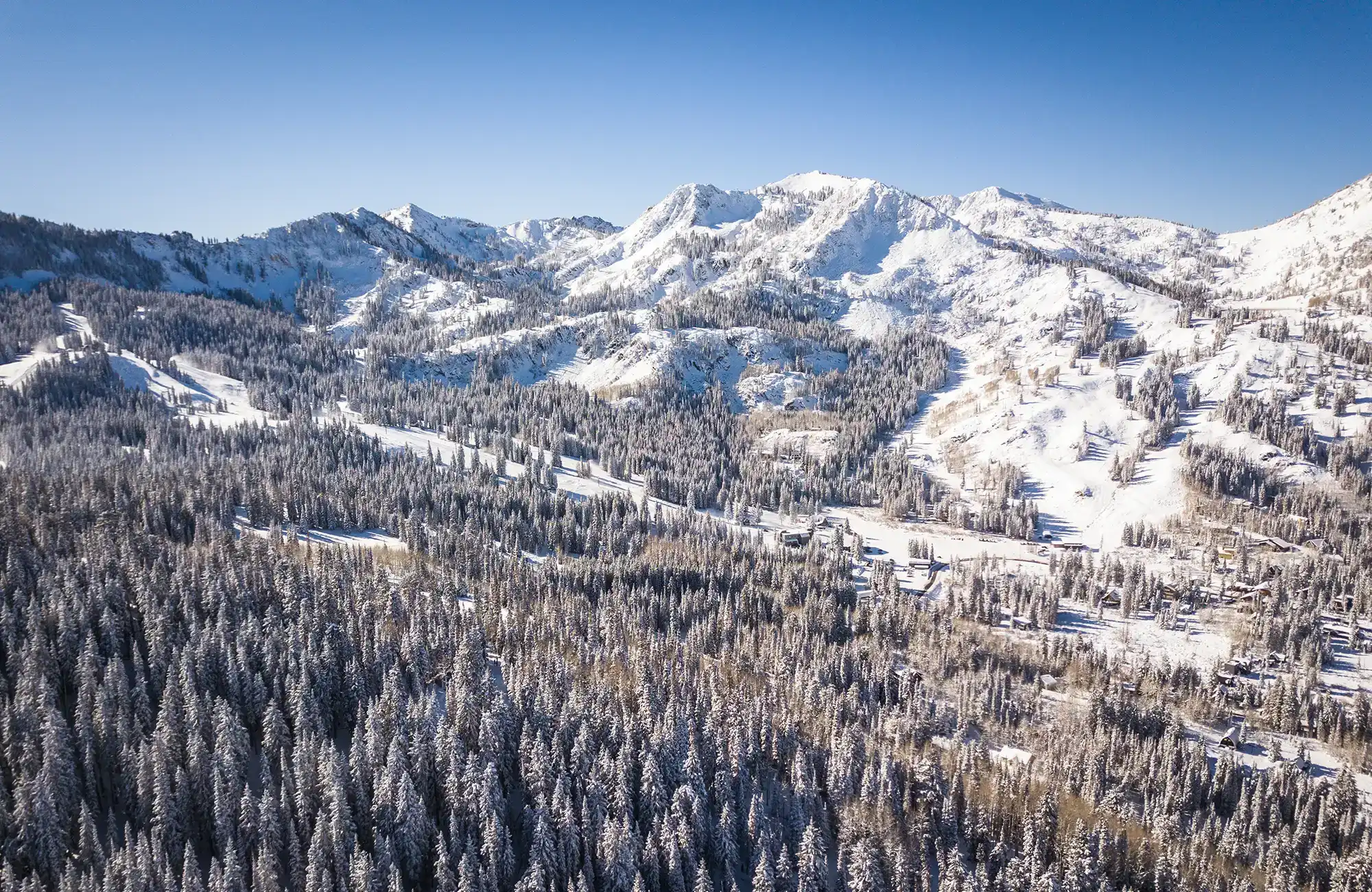 Brighton — Utah's Oldest Ski Resort
Established in 1936, Brighton is Utah's oldest ski resort. You're in for a truly authentic mountain experience, with its spectacular snow and terrain for all experience levels, terrain parks and night skiing, and family-friendly atmosphere.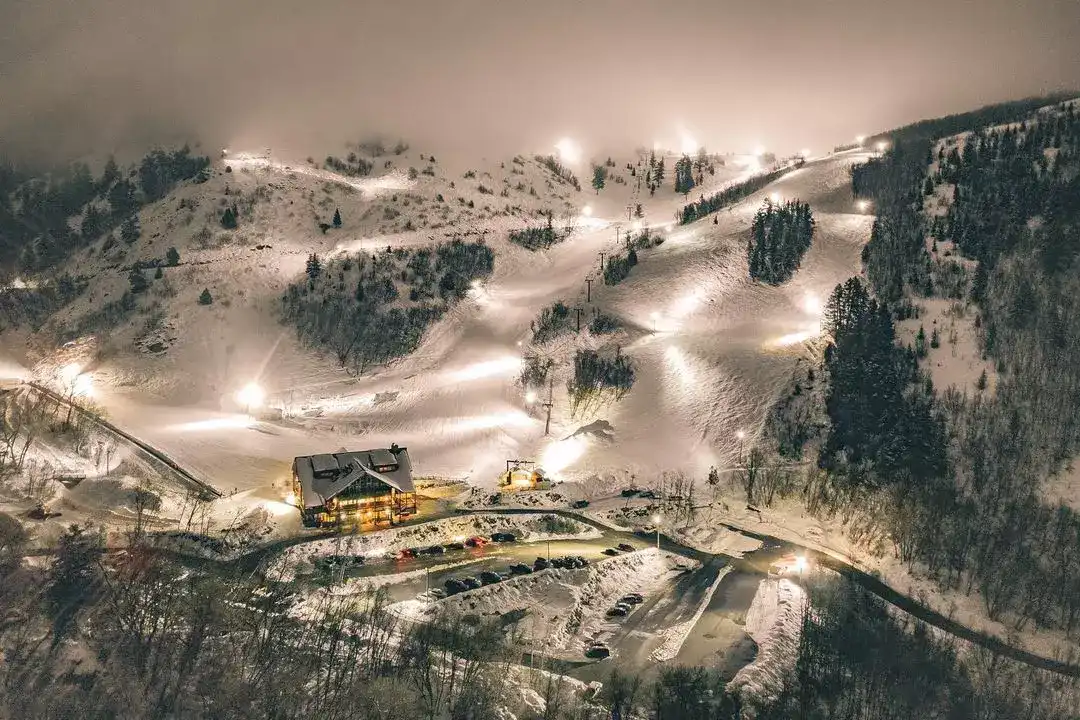 Cherry Peak Resort — Utah's Youngest Ski Resort
Opening in 2015, Cherry Peak is the youngest ski resort in Utah, bringing a fresh perspective to the state's skiing scene.
Just a short drive from Logan, it offers easy access to those in northern Utah. While it may not be as expansive as some of Utah's larger resorts, it still offers a variety of runs for both beginners and more experienced skiers and snowboarders. You'll find night skiing, budget-friendly passes and fewer crowds at Cherry Peak.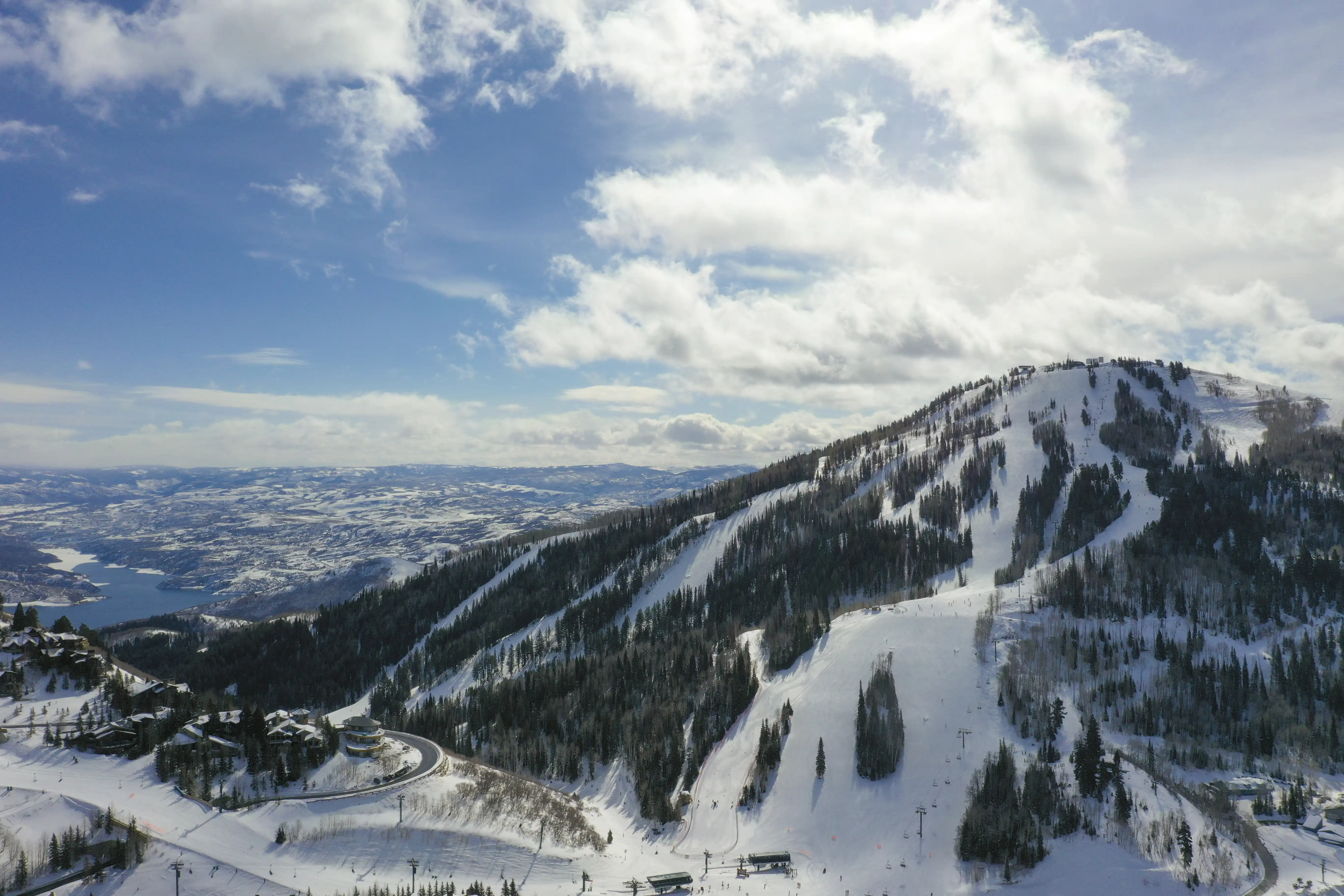 Deer Valley Resort — First Class Service For Skiers
Deer Valley has an unwavering commitment to guest service and ski-only terrain.
It is the epitome of luxury skiing, and is evident with its ski valets, meticulously groomed runs, and limited ticket sales to ensure an uncrowded experience. It's culinary offerings are a cut above the rest, featuring gourmet dining.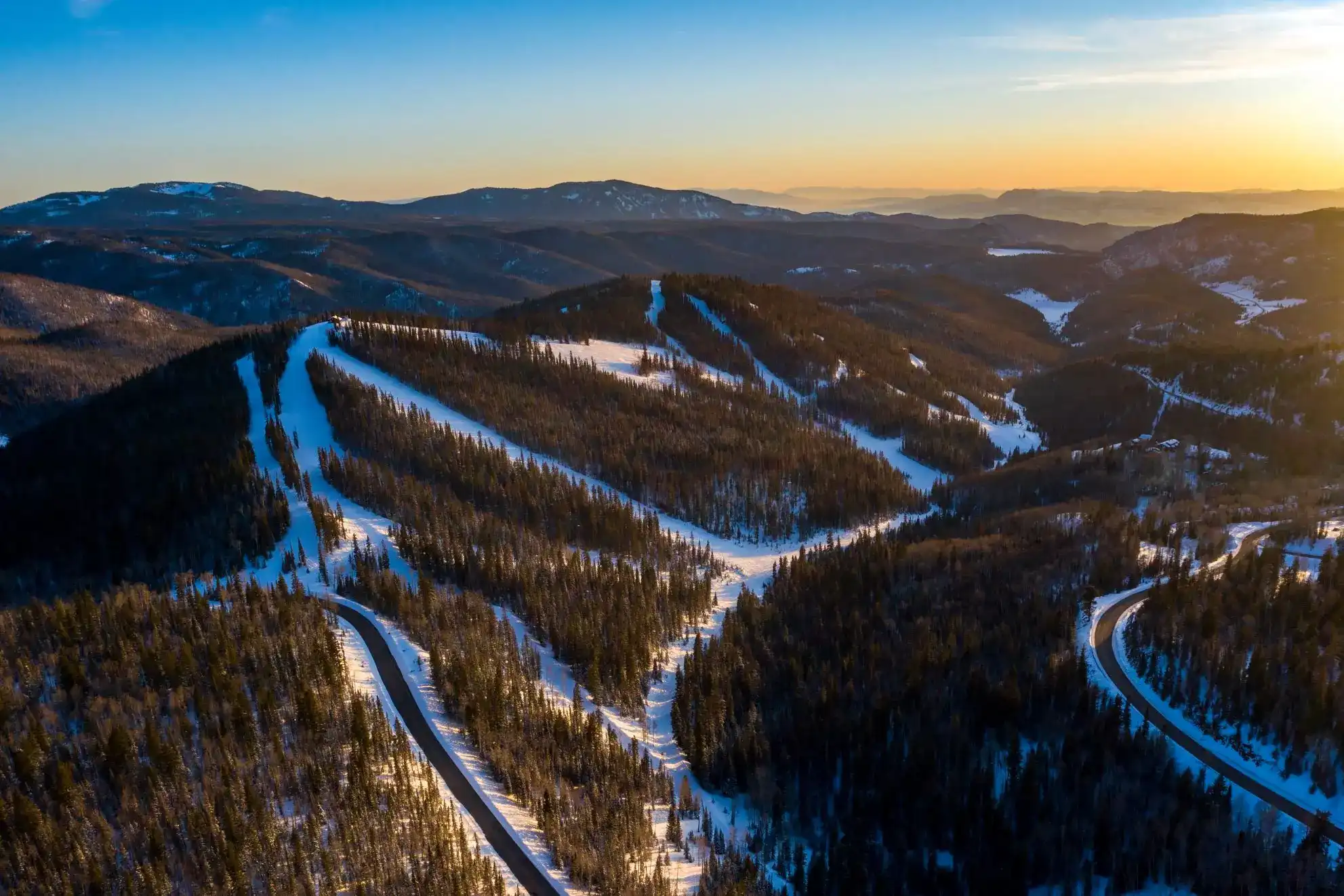 Eagle Point — The Secluded Mountain
High in the Tushar Mountains of southern Utah, Eagle Point offers a more secluded and intimate skiing experience compared to some of its bigger counterparts.
You feel like you're on your own private mountain much of the time, and the terrain caters to a diverse range of skill levels.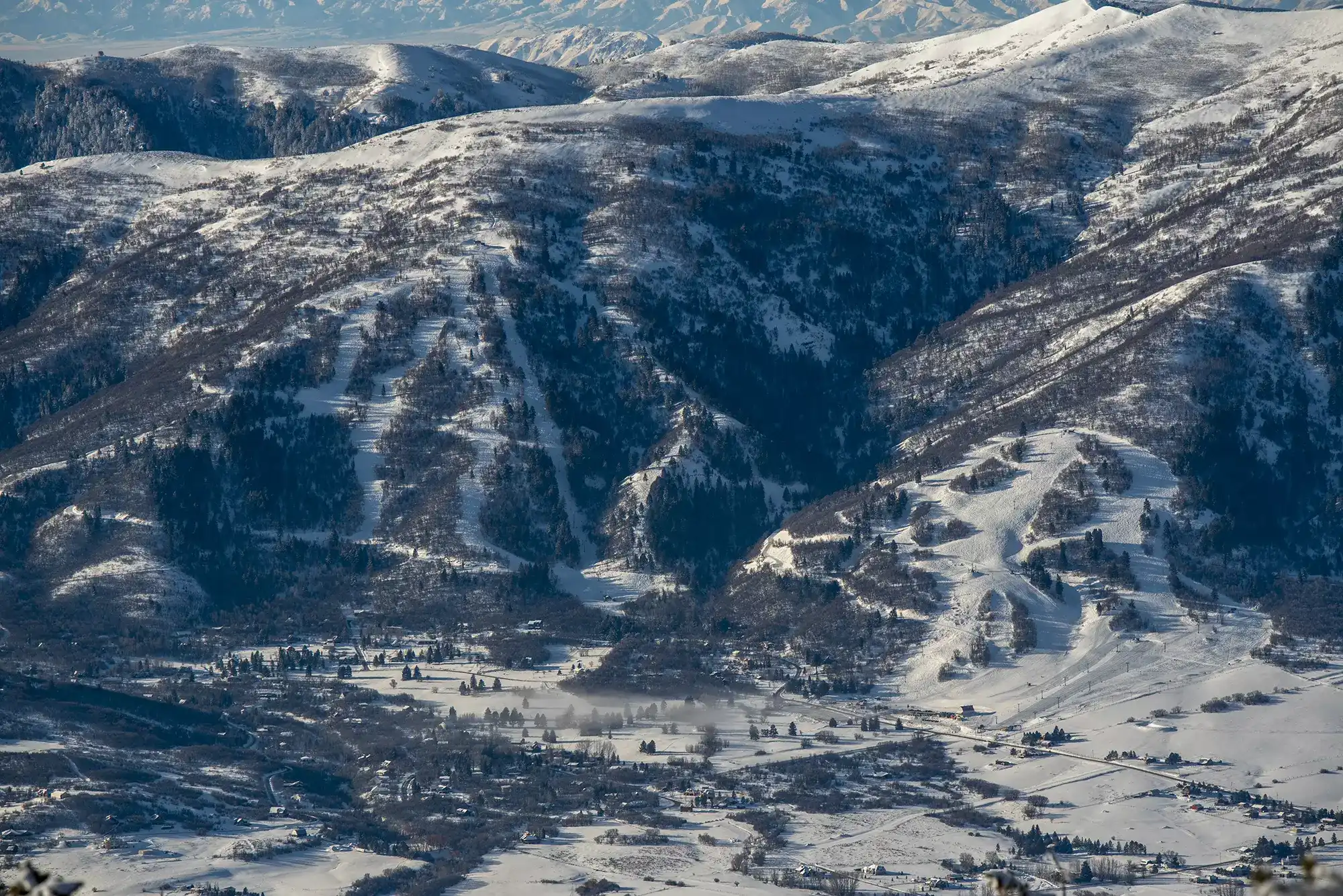 Nordic Valley Resort — The Most Illuminated Terrain At Night
Nordic's smaller scale and local clientele give it a distinct community vibe. This intimate atmosphere is appealing to those looking for a more genuine, family and budget-friendly ski experience.
It's one of 4 resorts in Utah that offer night skiing, and the resort illuminates nearly half of its terrain, making it one of the largest night skiing areas in Utah.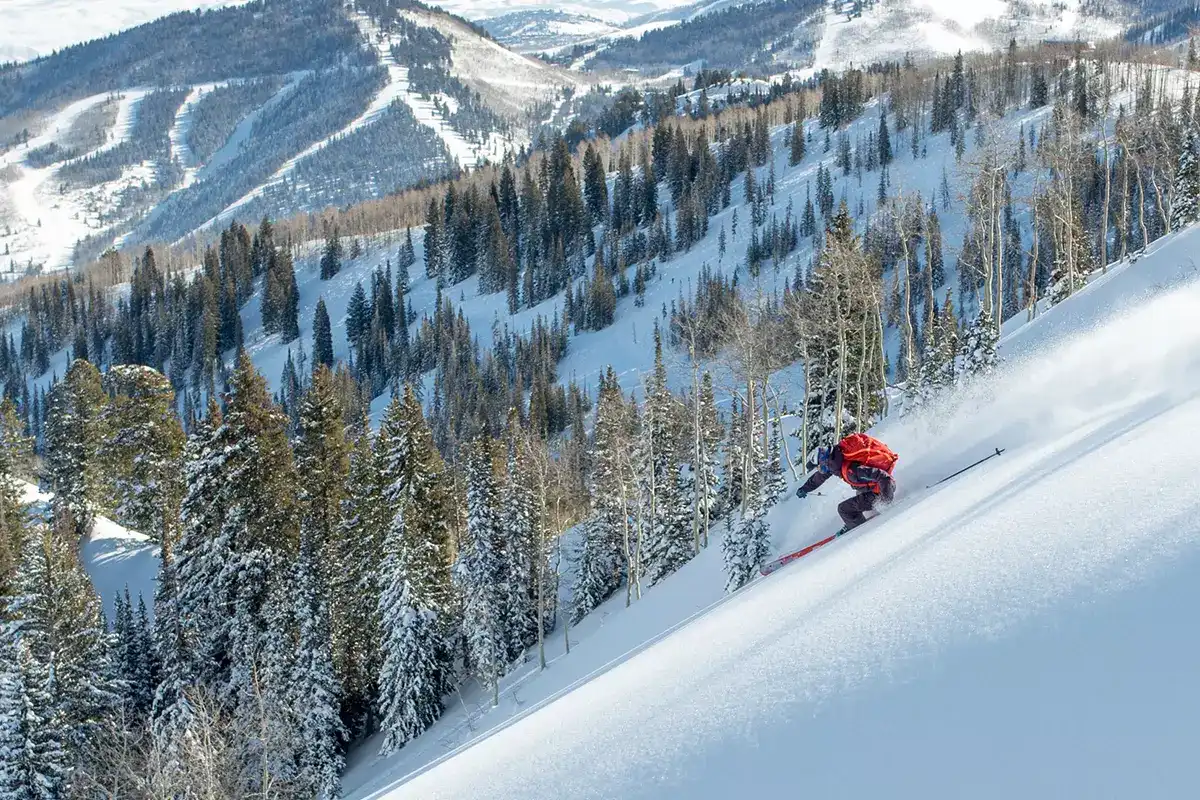 Park City Mountain Resort — The Perfect Blend Of Luxury And Rustic Charm
With its array of boutique shops, gourmet restaurants, and historic landmarks, Park City Mountain Resort emerges as an unparalleled blend of modern luxury and rustic charm.
It boasts an impressive spread of terrain for all skill levels and is one of North America's largest ski areas. Park City has become famous for its vibrant après ski culture that comes alive once the day is done.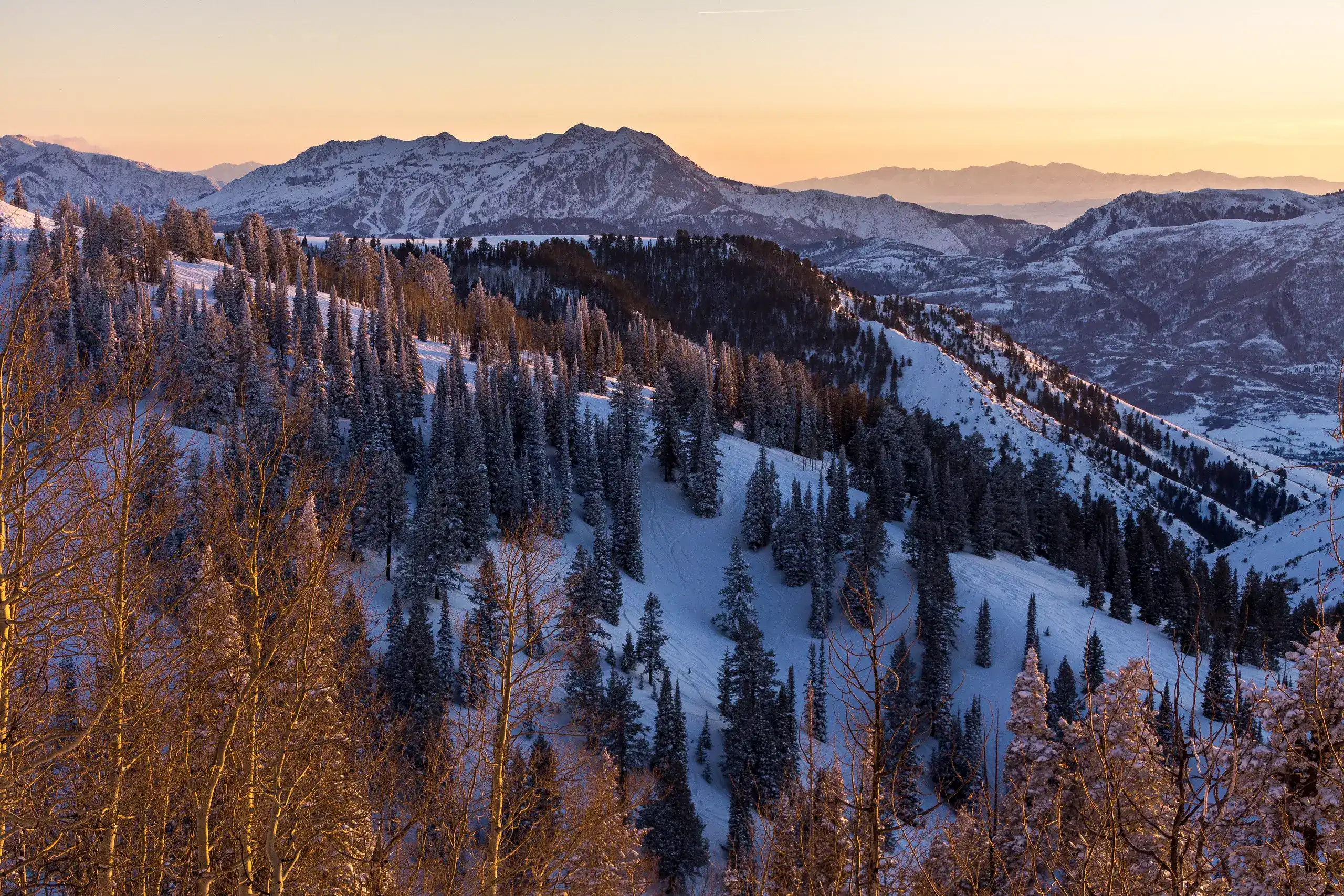 Powder Mountain — Backcountry Feel Without The Risk
"Pow Mow" affectionately called by its regulars, boasts over 8,000 acres of skiable terrain, making it one of the largest ski areas in the country.
The resort also limits daily ticket sales, ensuring that its vast terrain remains uncrowded and provides unparalleled opportunity for fresh tracks and a sense of solitude.
It's the only public ski resort in Utah to offer snowcat skiing, allowing skiers and snowboarders to access remote areas of the mountain unreachable via lifts.
You get the backcountry feel with resort amenities like patrolled boundaries, lodges, and ski patrol services.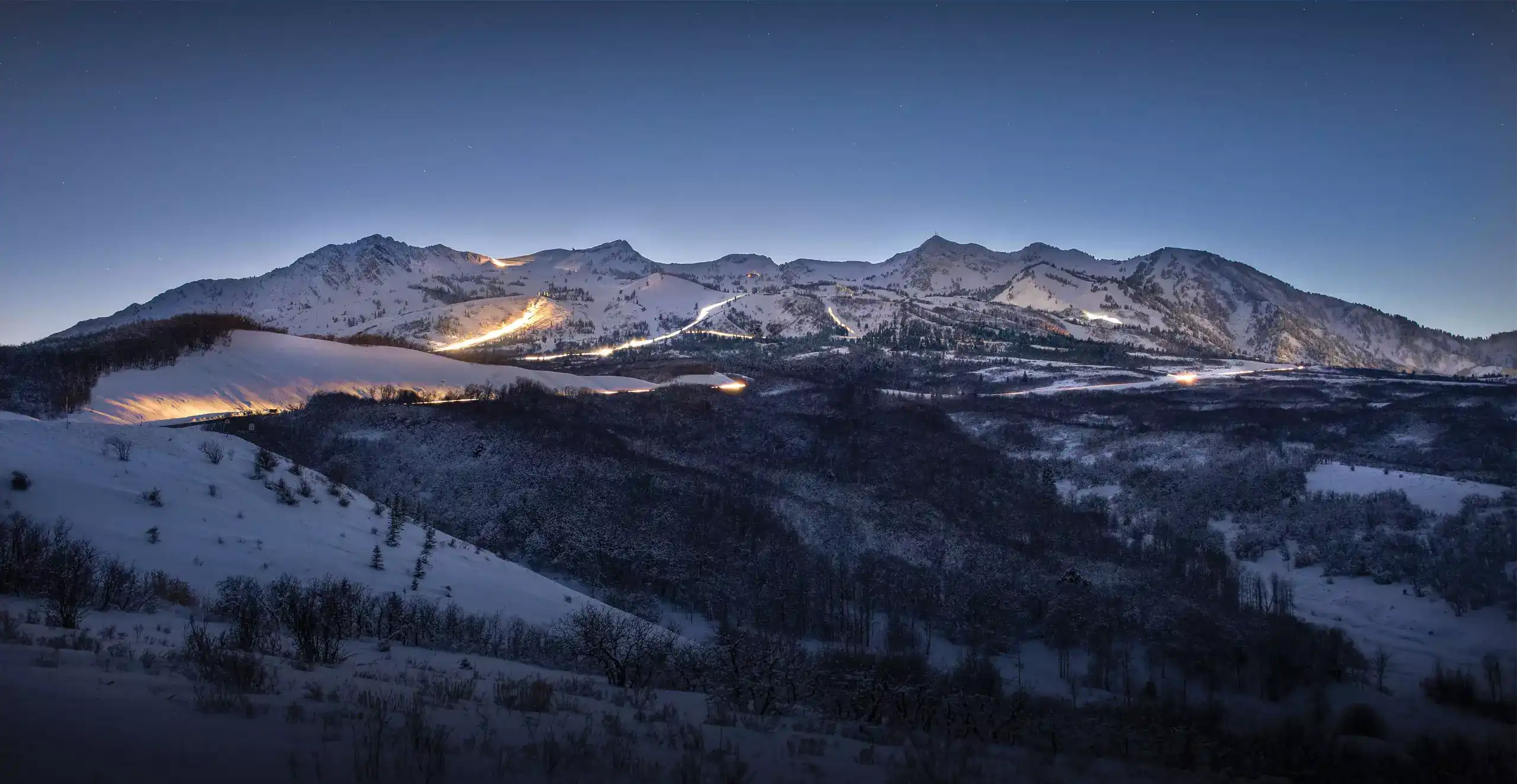 Snowbasin — Some Of The Top Expert Runs In The Country And Host Of Winter Olympics
Snowbasin gained international acclaim when it hosted the alpine skiing events for the 2002 Winter Olympics.
This world-class reputation is reinforced by its high-speed lifts, immaculately groomed slopes and remarkable lodges adorned with grand fireplaces, chandeliers, and marble floors, that effortlessly merge rustic charm with upscale elegance. Snowbasin also has some of the longest vertical drop runs in the U.S.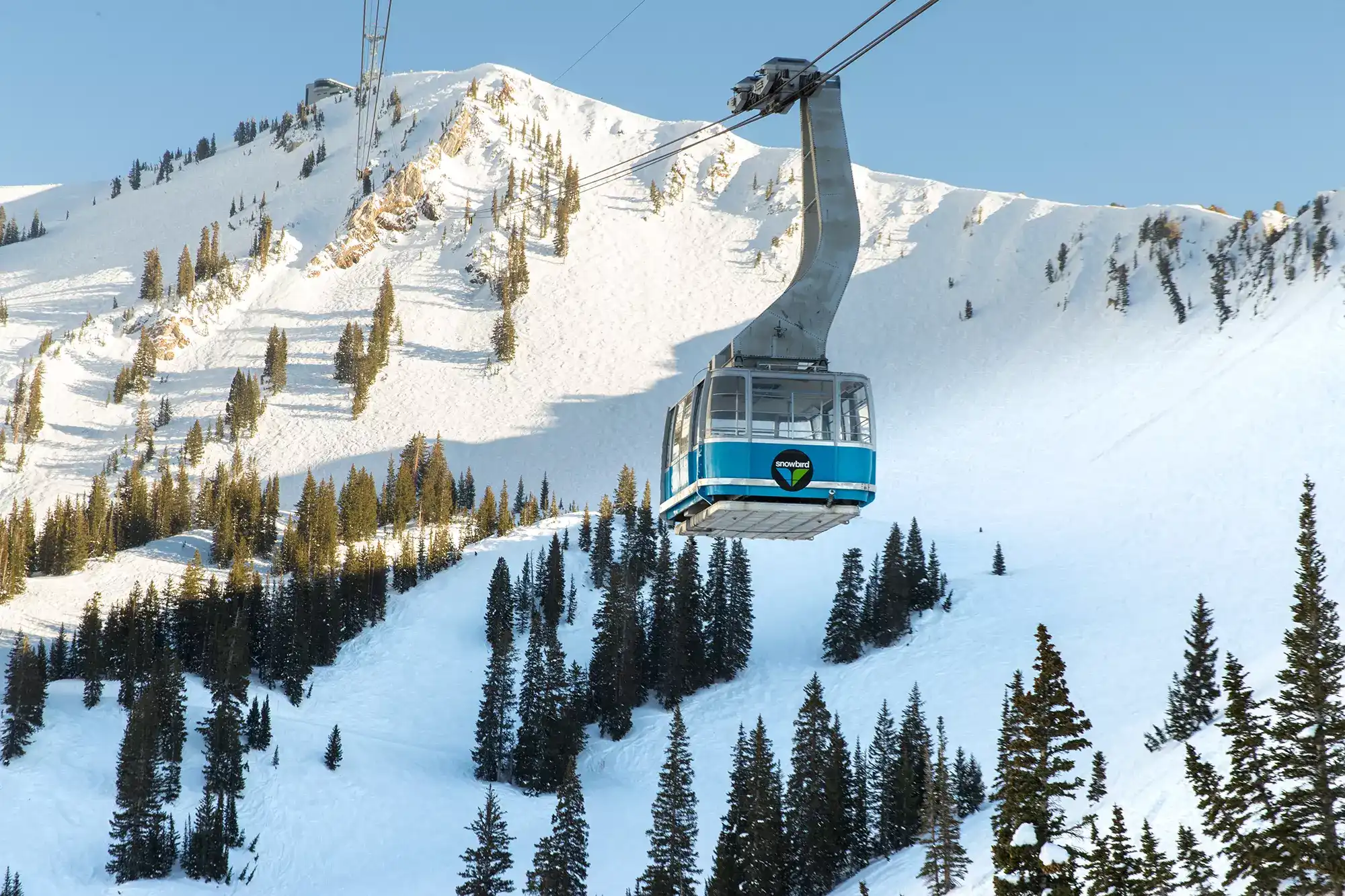 Snowbird — The Longest Snow Season In Utah
Snowbird often has one of the longest ski seasons in North America. It's not unusual for the resort to remain open into June or even July.
It's particularly known for its challenging terrain and advanced skiers flock to Snowbird for its steep chutes, bowls, and tree runs. The Cliff Lodge provides luxury lodging, a world-class spa, and throughout the resort you'll find shopping, entertainment and a variety of dining options.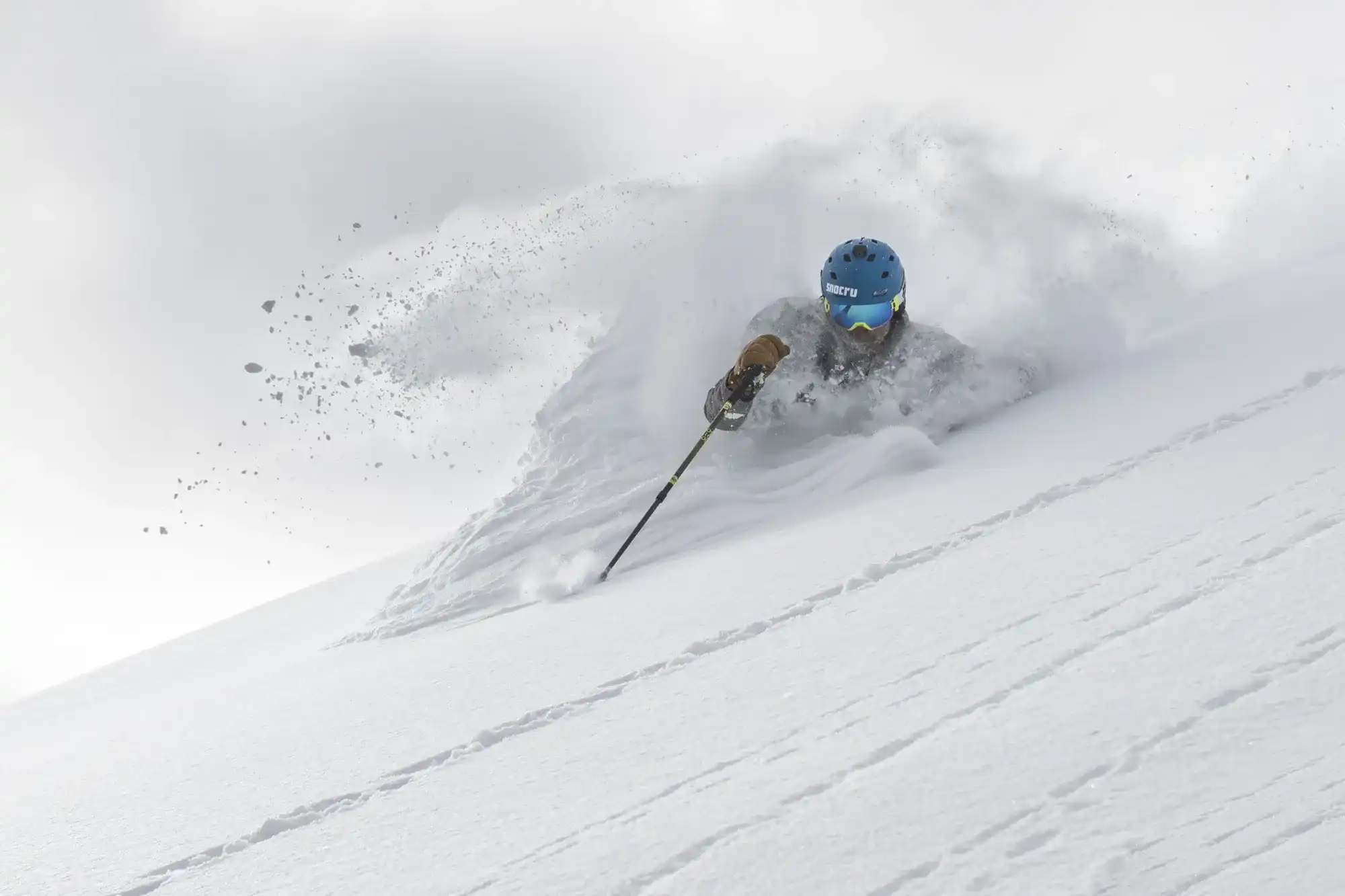 Solitude — The Pristine Alpine Mountain
Solitude lives up to its name by offering a serene skiing experience with diverse terrain that caters to skiers and snowboarders of all levels.
Its pristine alpine environment is accentuated by a charming village ambiance that offers lodging, dining, and shopping.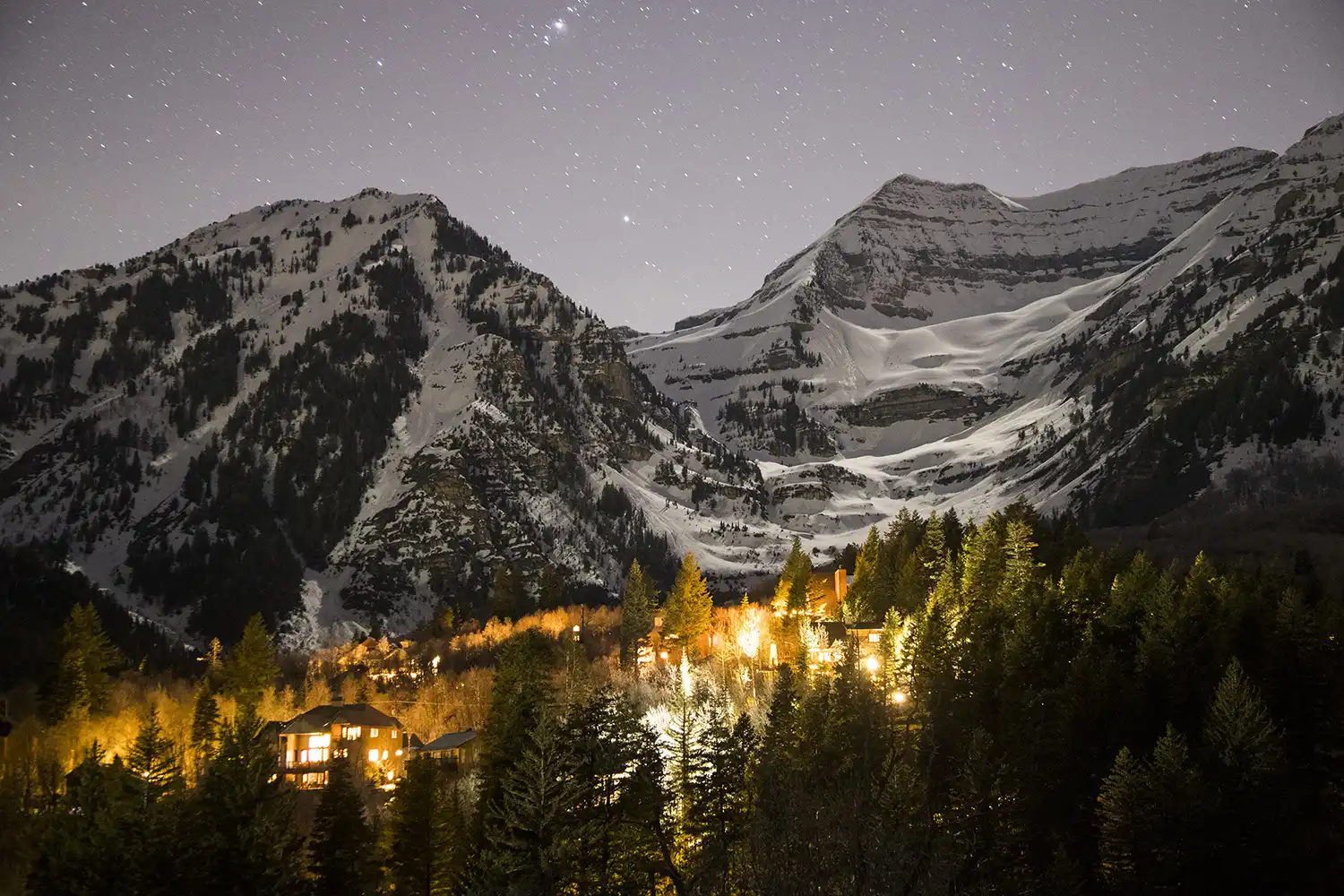 Sundance Mountain — Art, Culture, And Full Moon Magic
Sundance's unique blend of art, culture, and skiing sets it apart from many other ski destinations, making it a multifaceted winter retreat. The resort aims to honor its rich Indigenous People's history and is a proponent of environmental conservation.
During specific times in the winter, visitors can cross-country ski by the light of the full moon, a magical experience unlike any other. It's especially known for its well-groomed runs and uncrowded slopes.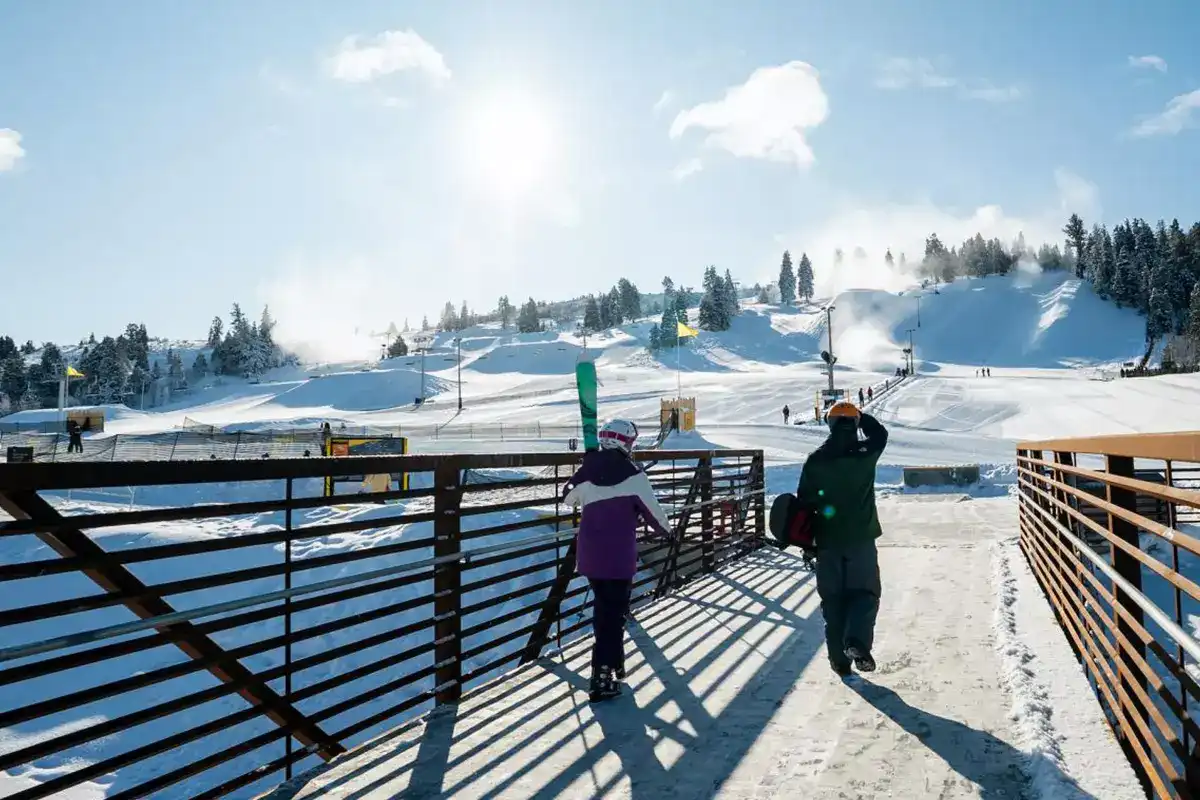 Woodward Park City — A Progressive Terrain Park Haven
With its fresh approach to the traditional ski resort, Woodward provides a platform for progression and learning across a multitude of disciplines that blends winter and summer sports.
Their 125-acre campus caters to skiing, snowboarding, skateboarding, BMX, mountain biking and more. They offer a dynamic range of terrain parks designed for various skill levels.
Conclusion
Known for its world-class skiing and snowboarding, Utah is home to 15 incredible ski resorts, each with its own unique charm and offerings. Whether you're looking for a secluded winter trip away or a lavish mountain vacation with a vibrant après ski scene, there is the perfect ski destination in Utah for you.
Make Ogden Valley your next Utah ski resort destination and get ready to hit the slopes at its THREE ski resorts. Choose from the area's largest variety of luxury lodging options, and book your next stay with us.
Never want to leave this wintry wonderland? We wouldn't either. Explore Eden and Huntsville for luxury homes, ski condos, and land so you can always come home to the mountains.