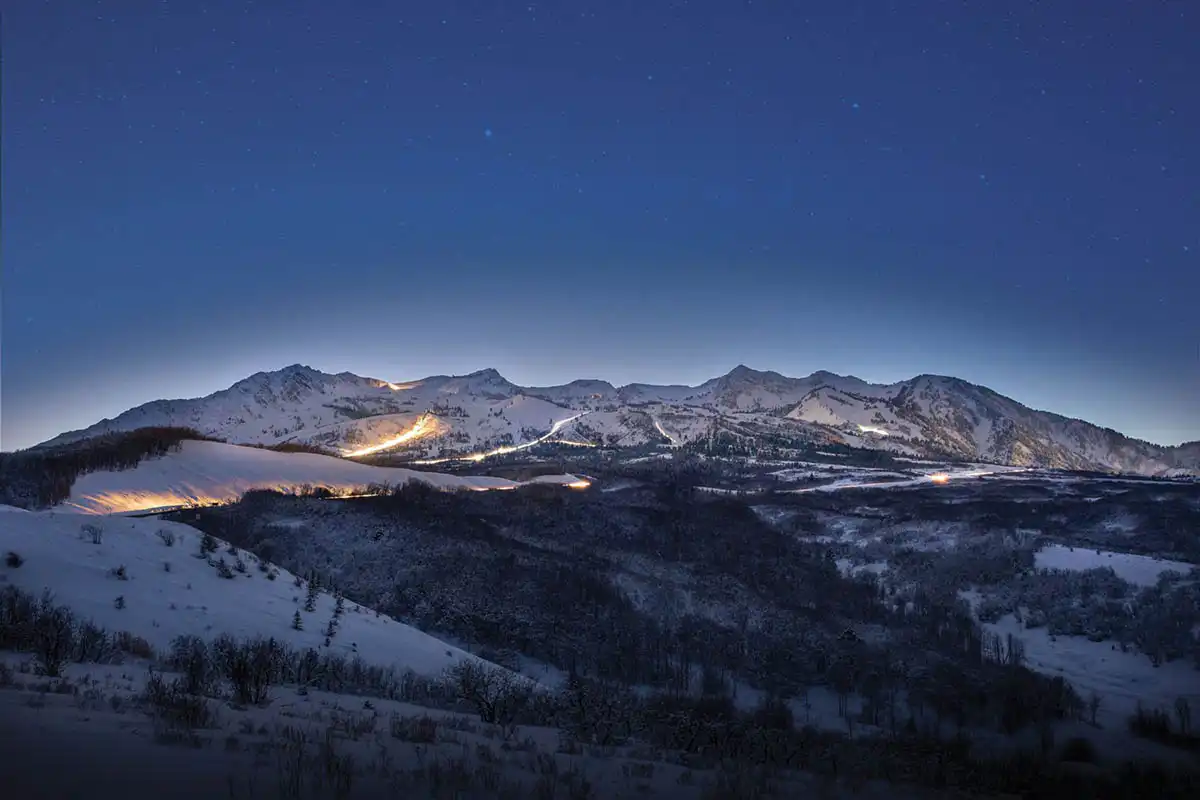 ML Generates Awareness for Local Nonprofits Through Instagram Photo Contest
---
May 3, 2022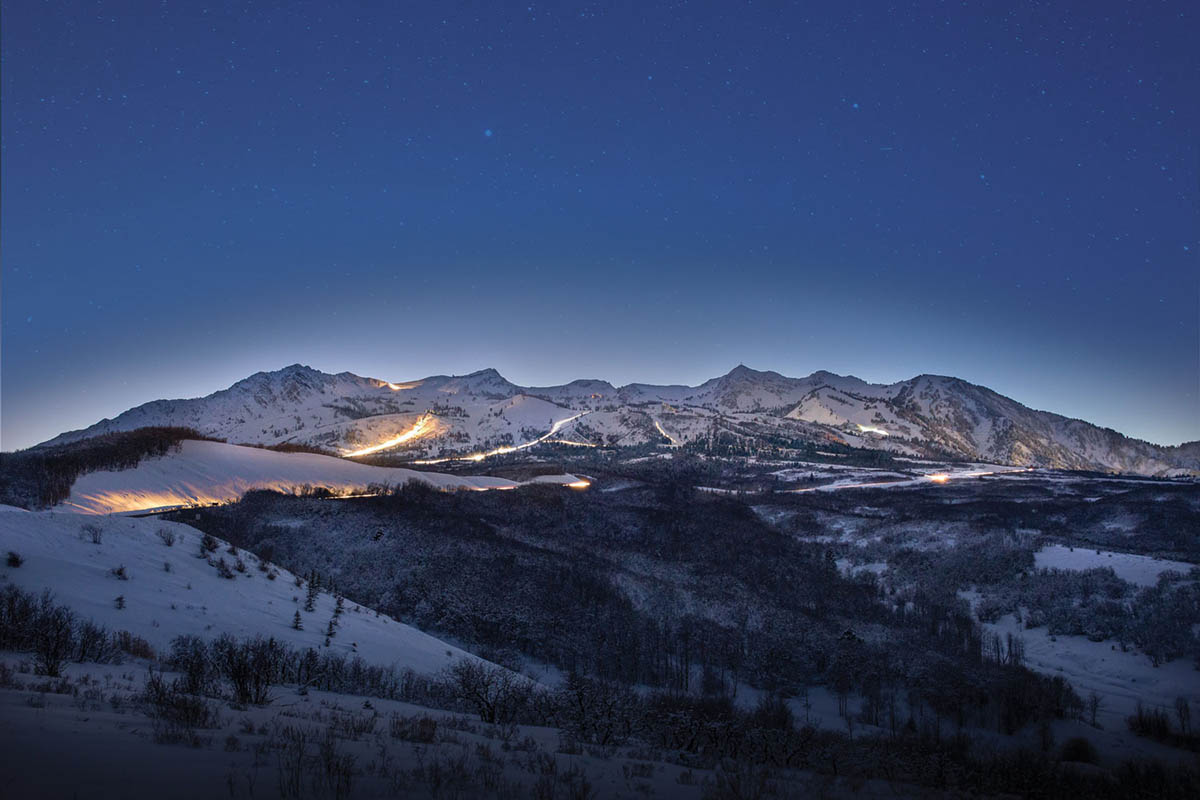 Each year on the Tuesday following Thanksgiving, companies big and small rally together to provide donations and raise money for charities and nonprofits. This day, known as Giving Tuesday, has become more popular every year since its inception in 2012. 
Mountain Luxury is proud to donate to a wide variety of local nonprofits annually. Many of our agents and employees are heavily involved in community charity efforts, serving on the boards of local nonprofits, raising awareness, and just generally donating time and resources to the little guys who make a big difference out there. However, given the wild and unusual events of the past year, it was clear that this year's efforts were going to require a different approach.
2020 has been a hard year for nonprofit organizations, particularly small, local operations who can no longer hold the in-person meetings and fundraisers they rely on to keep their doors open. We were motivated to help as many nonprofits as we could on a limited budget. That left us with two questions: which nonprofits do we select for the program, and how do we get eyes on them? 
It only made sense to use social media (in this case Instagram) to generate awareness during a time when everyone is stuck at home. At that point we only needed a beautiful way to frame the message and spread the word. We enlisted the help of some of our favorite talented photographers, most of whom live in our own backyard.
Colby Atkinson
Chris Anderson-Powell
Canyon View Photography
Chris Morgan
Tristan Sadler
Casey Grimley
Cam McLeod
Brian Nicholson
Hannah Sons
Dave Perkins
Courtney Fairchild
Cariane Bowles
Gabe Taylor
Big Iris Productions
Les Vierra
In exchange for donating a beautiful image to the program, we allowed each photographer to nominate a local nonprofit of their choice for the program. This helped to diversify the program and raise awareness for a wide variety of causes and charities. These are the nonprofits our photographers chose:
Northern Wasatch Rescue Professionals
 

 

 

View this post on Instagram
NWRP provides funds, training, education, and assistance to the outdoor rescue community in the Ogden Valley area.  Whether it's first aid, avalanche safety, rescue dog training—the goal is to provide opportunities for ski patrollers, dogs and dog handlers to advance their training and education to keep our adventurers safe. Find out more at northernwasatchrescuepros.org.
Weber-Morgan Children's Justice Center
 

 

 

View this post on Instagram
Weber-Morgan Children's Justice Center serves children age 17 and younger, facilitating services between agencies involved with the investigation of crimes against children, including sexual assault, physical abuse, child endangerment, neglect, and other types of crimes. These services are provided for child victims and their families without regard to gender, religion, ethnic background or ability to pay. The Weber/Morgan CJC is designed to help children feel comfortable and safe when they are meeting with investigators and team members about allegations of abuse. To learn more about the center, donate, or volunteer; please visit cjcogden.org.
Prevent Child Abuse Utah
 

 

 

View this post on Instagram
Founded in 1982, the mission of Prevent Child Abuse Utah is to forge and guide a community commitment to prevent child abuse in all forms through programs, services, public awareness, education, public policy development and system partner collaboration. They offer programs to educate, engage, and empower both children and parents. Learn more about PCAU and find resources at pcau.org.
Ogden Avalanche
 

 

 

View this post on Instagram
Ogden Avalanche formed in 2016 out of a need for accurate snow and avalanche information in the Morgan and Ogden Valleys. Through daily avalanche advisories, public outreach, and educational events, they truly are committed to making the backcountry a safer place. Visit ogdenavalanche.org to learn more.
Wildlife Rehabilitation Center of Northern Utah
 

 

 

View this post on Instagram
The Wildlife Rehabilitation Center of Northern Utah's mission is to educate and empower the community to engage in conservation and responsible stewardship of wildlife and habitat. Spot a wounded, sick or orphaned animal in the wild? Don't do anything until you give them a call! Learn more at wrcnu.org.
Ogden Valley Utah Chapter of the International Dark Sky Association
 

 

 

View this post on Instagram
The Ogden Valley chapter of the International Dark-Sky Association is part of a worldwide mission to protect our ability to view the stars at night for generations to come. This unique organization works to preserve the legacy dark skies and rural environment of Ogden Valley long treasured by its residents and celebrated for its scenic beauty and agricultural heritage by artists, writers, sports enthusiasts, and visitors from around the world. Learn more at starrynightsutah.org.
Ogden Contemporary Arts
 

 

 

View this post on Instagram
Ogden Contemporary Arts inspires local and regional artists through active involvement with the international contemporary art community. OCA strives to be viewed as a credible and internationally respected art establishment; while empowering artists with the facilities, environment and experience to excel in their medium and enrich their lives. Ignite your spark at ogdencontemporaryarts.org.
Get Out And Live
 

 

 

View this post on Instagram
Home of the Ogden Marathon! GOAL's mission is to inspire the Greater Ogden Community and its visitors to "Get Out And Live!" by participating, volunteering and spectating at recreational events, programs and activities. Learn more about the foundation at getoutandlive.org.
Ogden Valley Adaptive Sports
 

 

 

View this post on Instagram
Ogden Valley Adaptive Sports offers ski and snowboard lessons to adaptive athletes at Snowbasin, Powder Mountain, and Nordic Valley resorts in Northern Utah. Their passion is enriching the lives of people of all abilities through winter sports and recreation. Visit ogdenvalleyadaptivesports.org to learn more.
Ogden Nature Center
 

 

 

View this post on Instagram
Founded in 1975, the Ogden Nature Center is open to the public, featuring a 152 acre preserve, walking trails, live animal exhibits, classes, and other community programs for education and environmental stewardship. Learn more at ogdennaturecenter.org.
Trails Foundation of Northern Utah
 

 

 

View this post on Instagram
If you love to hike, bike, or run in the mountains, thank this wonderful foundation for their tireless work! TFNU plans, promotes, constructs, and protects a wide network of public pathways, trails, and related open spaces for non-motorized users throughout the greater Weber County area. Their goal is to promote a culture of enjoying nature every day by being on the trail. To learn more about their work, visit tfnu.org.
Snowcrest Parent Teacher Organization
 

 

 

View this post on Instagram
PTOs like Snowcrest help secure funding to make a student's learning experience as effective as possible. This year has been hard on our school systems--teachers, parents, administrators, and all the resources they require are strained to the max. We want to give back to our local educators.
Youth Impact
 

 

 

View this post on Instagram
Youth Impact of Ogden strives to give children a safe place to learn, socialize and realize their potential. They provide after school programs, food, sports, STEM, mentoring, and more to children living in Ogden. They've helped over 100,000 kids and continue to operate (safely) during the Covid-19 Pandemic. Go to youthimpactogden.org to learn more
Drage Second Chance Ranch
 

 

 

View this post on Instagram
Drage Second Chance Ranch believes everyone, horse or human, deserves a second chance. Their main focus is providing vital horse rescue and care, but they also offer riding lessons to underprivileged youth, addicts in recovery, and anyone who just needs a little help finding their way. Learn more at drage2ndchanceranch.org.
Snowbasin Sports Education Foundation
 

 

 

View this post on Instagram
The Snowbasin Sports Education Foundation is a nonprofit ski racing program for children ages 8 thru 20. By creating a pathway to help kids reach their potential as athletes, SSEF hopes to instill values such as teamwork, dedication, and discipline. Learn more at snowbasinskiteam.org
Each nonprofit, paired with a beautiful photo, went up on our Instagram page in the order it was nominated. We pledged to donate $1 per follower of our @mountainluxury page on Instagram, splitting the donation between the three nonprofits that got the most "likes" on their photo.
The response was greater than we could have imagined. Within minutes, followers of the @mountainluxury page were spreading the word across the community, and the race was on. Every post brought a new wave of people eager to help support Utah nonprofits. Truly, we were thrilled to see such an enormous reaction to the idea of helping communities with the power of social media.
Northern Wasatch Rescue Professionals, Trails Foundation of Northern Utah, and Ogden Avalanche were the top three most popular posts and each will receive a donation of $500. We are proud to play a role in keeping our communities thriving. Make sure to follow @mountainluxury on Instagram for real estate and community happenings.
Our photographers nominated a wide variety of nonprofits local to the Ogden Valley and Ogden City, but there are lots of other great nonprofits and causes in our area that we don't want to forget. Here are some other nonprofits that are part of the Community Foundation of Ogden Valley:
Great Basin K9 Search and Rescue trains K9 SAR teams and certifies them to the highest standards in order to provide K9 SAR services, at no cost, to public safety organizations in Utah, Wyoming, Idaho, Montana, and Nevada.
Ogden Valley Tennis Association provides instruction, socials, and competitive play for all ages.
Back Country Horsemen is a group of horse men and women who are especially engaged in trail work activities that promote non-motorized use. 
Valley Parent Teacher Organization (PTO) is a group of parents who work closely with school administrators and student leaders to organize and support both academic and social activities at Valley Elementary School.
Ogden Nordic promotes the sport of cross country skiing in the Ogden Area through information, facilitation, trails planning and construction, coaching, events, and social gatherings. They build and maintain cross country ski trails in North Fork Park.
The Ogden Valley Balloon Festival features approximately 15 hot air balloons which are the focus for 5 launches and one balloon glow throughout the weekend.
The Community Foundation of Ogden Valley improves the lives of Ogden Valley residents and visitors through philanthropic leadership and community service.
The Ogden Valley Land Trust holds voluntary conservation easements for landowners who wish to protect and preserve their property while retaining ownership.
The Ogden Valley Park Service Area provides community events on the 3rd and 4th of July, known as Liberty Days.
Mountain Arts and Music brings out the creativity of local residents by providing opportunities for performance, display, demonstration and growth of individual talents.
The Wolf Creek Foundation invites military families that are facing deployment within 30 days to Wolf Creek Resort for a complimentary weekend.
Ogden Valley Emergency Response Team (OVERT) provides volunteer 1st responders in times of disaster. OVERT maintains the medical supply sheds, provides emergency communication and offers disaster training courses.
The Boy Scouts of America Crossroads of the West Council prepares young people to make ethical and moral choices over their lifetimes by instilling in them the values of the Scout Oath and Law. 
To learn more about these great nonprofit organizations, go to cfovoverdrive.org.
In Ogden, there are a lot of other wonderful nonprofits dedicated to helping the community thrive. Here are a few of many:
Nurture the Creative Mind empowers and establishes self value in youth through creativity, while developing marketable skills. Go to nurturethecreativemind.org to learn more.
The mission of the Weber School Foundation is to raise and provide funds to enhance educational goals and opportunities for students. To learn more, go to foundation.wsd.net.
The Treehouse Museum is a place for children ages 1 to 12  to make meaningful connections through stories, family literacy activities, and imaginative play via interactive exhibits and programs. Go to treehousemuseum.org to learn more.
The Utah Schools for the Deaf and the Blind (USDB) has been serving students who are deaf, blind, or deaf-blind throughout Utah for more than 100 years. Go to www.usdb.org to learn more.
The Ogden Downtown Alliance is committed to increasing economic vitality and community vibrancy throughout Ogden's Central Business District. To learn more, go to ogdendowntown.com.
The Ogden Friends of Acoustic Music's mission is to bring live music to Ogden and provide free music education opportunities for youth. Go to ofoam.org for more information.
To learn more about these organizations, visit their websites and consider making a contribution if you are able. During this crazy year, every little bit helps.
Sorry, nothing matches that search.