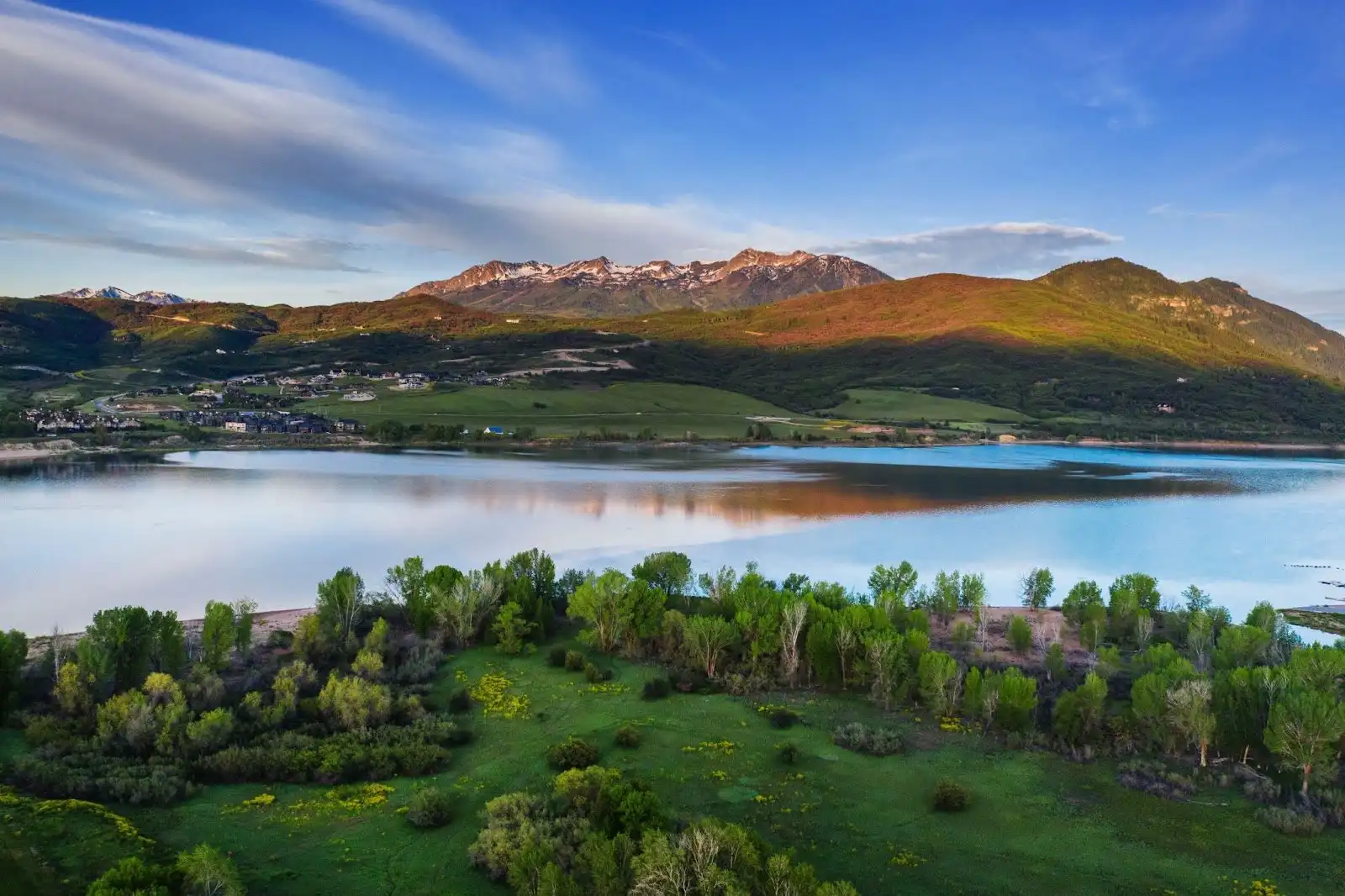 Things to do in Huntsville, Eden and Liberty, Utah
---
Sara Norris | January 6, 2023
Waking up to a beautiful crisp morning in the Eden / Huntsville / Liberty area (or "the valley" as the locals like to call it), you might be wondering about all the activities and which ones you should do first! I have listed some of my favorites below with area guides that will help you choose activities depending on what time of the year you will be visiting:
Spring, Summer, and Fall in the Eden, Liberty, Huntsville Utah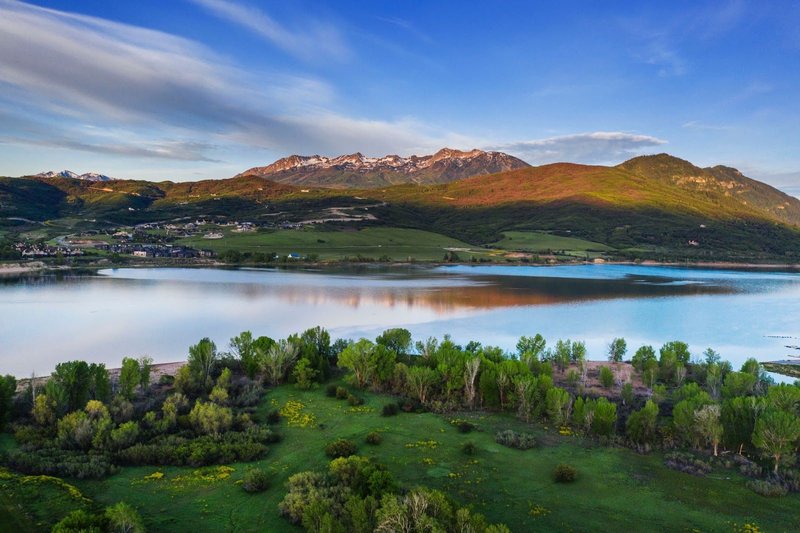 Our Lakes
Located in the heart of Huntsville, Pineview Reservoir is a coveted boating destination. You can rent a boat at Club Rec and fish for record-breaking Tiger Muskies! There are boat ramps located at all areas except Middle Inlet.
Causey Reservoir is the most serene place for paddle boarding, kayaking and canoeing because it is non-motorized. In the fall you can view the Kokanee Salmon Run. If you have not seen the fall colors in Utah or the red salmon during the run, you need to add these to your bucket list.
Hiking, Biking and Horseback Riding
Ice Box Canyon Loop provides easy hiking access to the Dam on Pineview. It is a lovely super narrow creekside trail that is usually 20 degrees cooler than the surrounding temps.
You can download a free app to locate and navigate all the local mountain biking trails. Download the MTBproject app, then download the state you want to bike and you will be able to search by town or zoom to the desired location with GPS overlay. All the trailheads with directions are in each "ride." If technology is not your thing, you can stop into Mountain Luxury Real Estate for a trail map. The address is 3632 N Wolf Creek Drive, Eden, Utah 84310. The North Arm is great for little ones. Of course, the trail networks at Basin, North Fork Park and Powder Mountain are fantastic. Art Nord and Wheeler Creek Trail are beautiful and have many places to stop and smell the wildflowers. My kids love spending time on the beach at Pineview during the summer!! 
Horseback through Snowbasin's Maples Trail or learn to ride at Drage Second Chance Ranch where they make horse encounters mindful and relaxing by learning to communicate with horses. When they aren't teaching individual or group lessons or taking you on trail rides, they are rescuing horses.
Other Things to do in the Valley
The summer balloon festivals in Utah are idyllic. You can read all about them here, including the Ogden Valley Balloon Festival located in Eden every August.
The Summer Concert Series at Snowbasin is off the hook. Get away from the city and bring a blanket and snacks. Club Med is currently being built at the foot of Snowbasin and you can sometimes find homes and lots for sale there! Check out Legacy Mountain, located just 4 miles from Snowbasin!! 
For more things to do, visit Summer Things to do in the Valley.
Winter in the Valley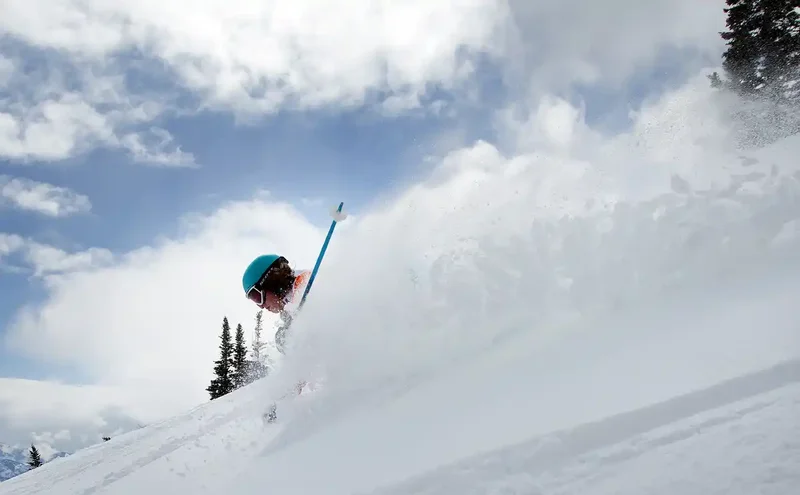 Ski, Ski, Ski
Utah is famous for its lake effect snow. We have 3 amazing ski resorts all tucked in the valley only 20-30 minutes away from each other. 
Based on its acreage, Powder Mountain is the largest ski resort in North America. There are many ski-in, ski-out homes and some are for sale right on the mountain at Mountain Luxury Real Estate!  When you work with a Mountain Luxury Real Estate agent you can get a free pass to Powder Mountain for your upcoming visit! 
Snowbasin was a Utah venue to the 2002 Winter Olympics and hosted some of the skiing events such as downhill, combined, and super-G. Did I mention they are building a Club Med there? Have you seen the gorgeous views at Osprey Ranch?
Nordic Valley is the smallest ski resort in Utah and has very affordable day skiing AND skiing into the evening! If you purchase a ticket 1 day ahead of time, you can ski day AND night. Wow!
Other Things to do in the Valley in Winter
If you want to tube the fastest and steepest hill possible, go to Wasatch Park Snow Tubing at Nordic Valley.
Instead of a glycolic acid peel, try a natural, non-irritating Plant Peel at Free Spirit Holistic Mountain Spa and Yoga.
Some of my favorite restaurants in the Valley!
Visit Peddlers Cafe for cold brew, an Americano or a Citrus Hibiscus Spritzer. They have artisanal syrups such as lavender, cardamom and mouth watering fig (and we are not even into the food menu yet). It is located right inside our amazing Mountain Lodge at the base of Powder Mountain. You might even catch a live band! They also cater if you need some amazing food for an upcoming event!
The Tiradito De Atun is a pan seared ahi tuna on avocado with mango salsa, chipotle aioli and tamarind sauce at Carlos and Harleys. It is so tantalizing and one of my most favorite appetizers ever!!!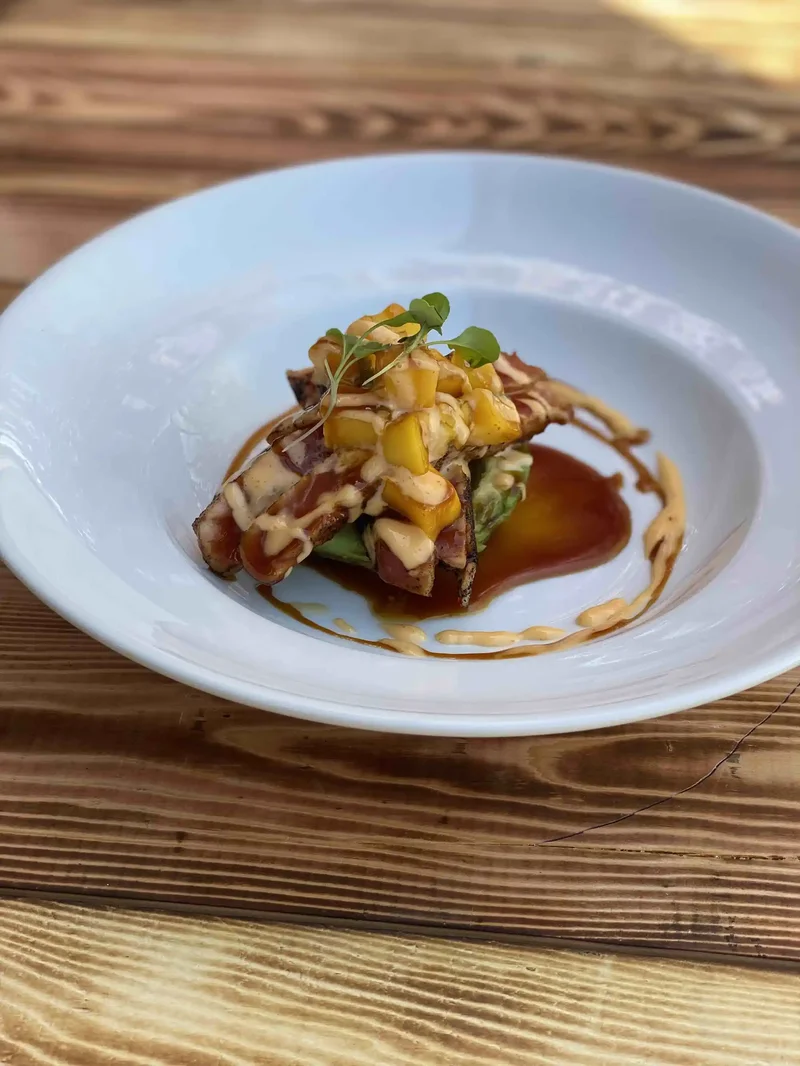 Looking for nostalgia? Pop into the oldest saloon west of the Mississippi. The Shooting Star Saloon in Huntsville has hearty and affordable burgers and hosts the annual pie and beer day every July.
For your morning cup of brew, you can also check out First Lift Coffee in Compass Rose Lodge! At night, guests can take advantage of the Huntsville Astronomic and Lunar Observatory for spectacular mountain cosmos stargazing. They actually have a telescope once owned by Steven Hawking.
I always recommend Ogden Valley Pizza to anyone that comes to town. It is the only place around that offers a Detroit-style pizza (The Heavy Metal Weezer). They have carryout or delivery.