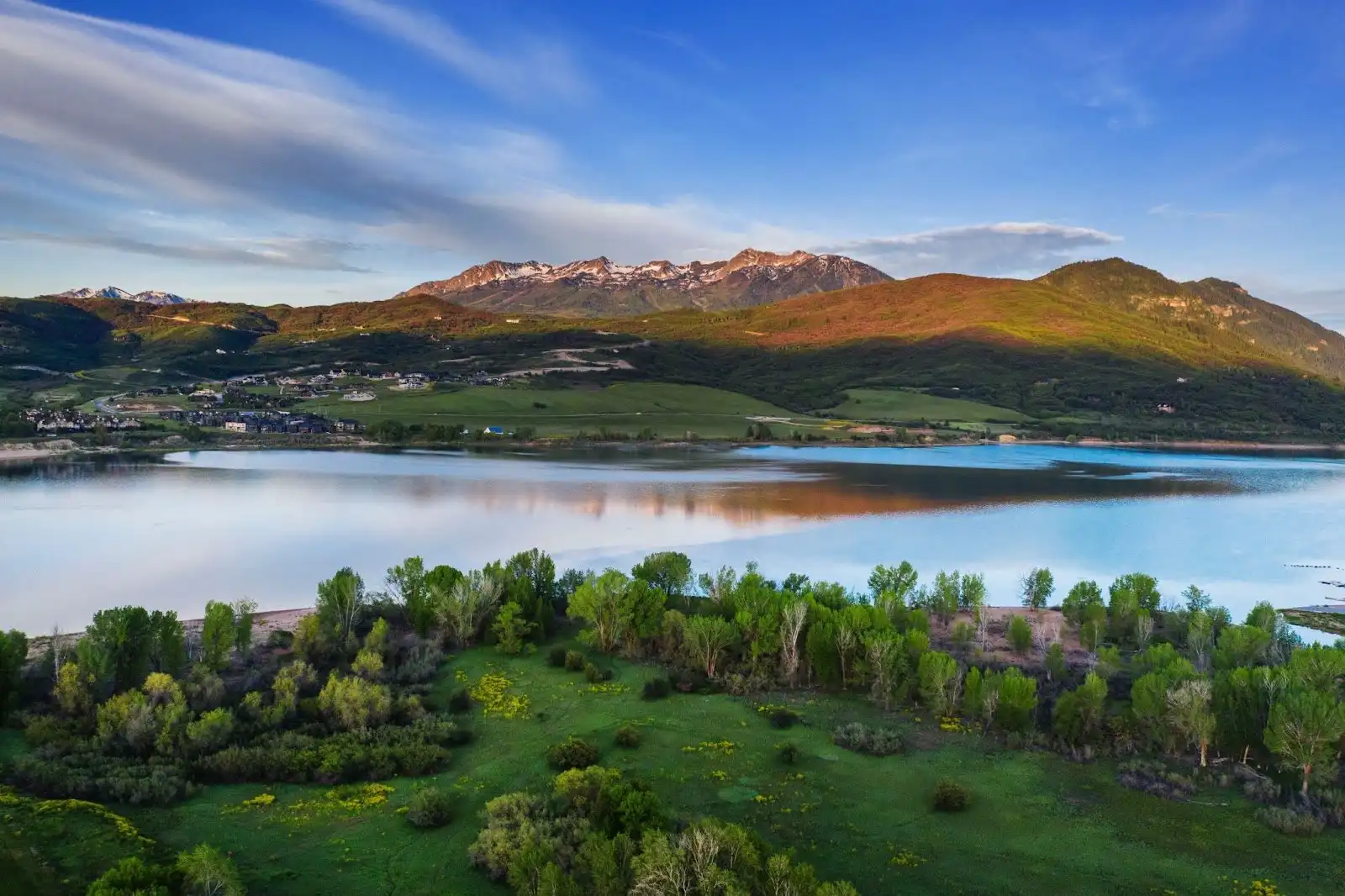 Things to do in Huntsville, Eden and Liberty, Utah
---
Mountain Luxury | October 27, 2023
No matter what time of year you find yourself visiting the Huntsville, Eden, and Liberty, Utah areas known to locals as Ogden Valley, you'll have an abundance of things to do.
Whether you're here for the greatest snow on earth in the winter, the spring slushies and first flowers, the summertime water sports and beaches, or the breathtaking fall colors, any season is the perfect time to visit Ogden Valley.
You might just become one of the many outdoor lovers that flock here for annual vacations or look for a second home in these charming small towns, as we share some of the best things to do here in Huntsville, Eden, and Liberty, Utah.
Four Season Fun in Huntsville, Eden, and Liberty, Utah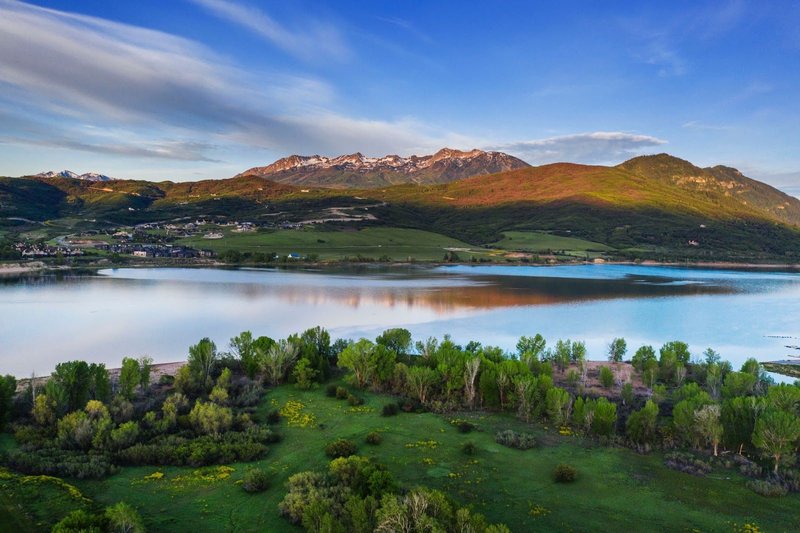 Ogden Valley Reservoirs
The reservoirs are beloved summer spots in the valley. Pineview is preferred for boating, windsurfing, water skiing, kayaking, paddle boarding and beach activities. Causey is ideal for swimming, kayaking, and paddle boarding with healthy populations of trout and Kokanee salmon.
Pineview Reservoir
Located in the heart of Huntsville, Pineview Reservoir is a favorite destination for boating, kayaking and paddle boarding in the summer. With multiple beaches and boat ramps, there are many ways to access Pineview.
Fishing enthusiasts will enjoy looking for record-breaking numbers of tiger muskies and other native fish like bluegill, largemouth bass and more.
Causey Reservoir
If you want to get away from the noise, head to Causey Reservoir for paddle boarding, kayaking and canoeing. No motorized boats allowed! Just the serene sounds of paddles moving through the water and friends or families chatting, surrounded by gorgeous mountain views.
In the fall, it's the best way to see the Kokanee Salmon run and Utah's incredible fall colors, for an experience you won't soon forget.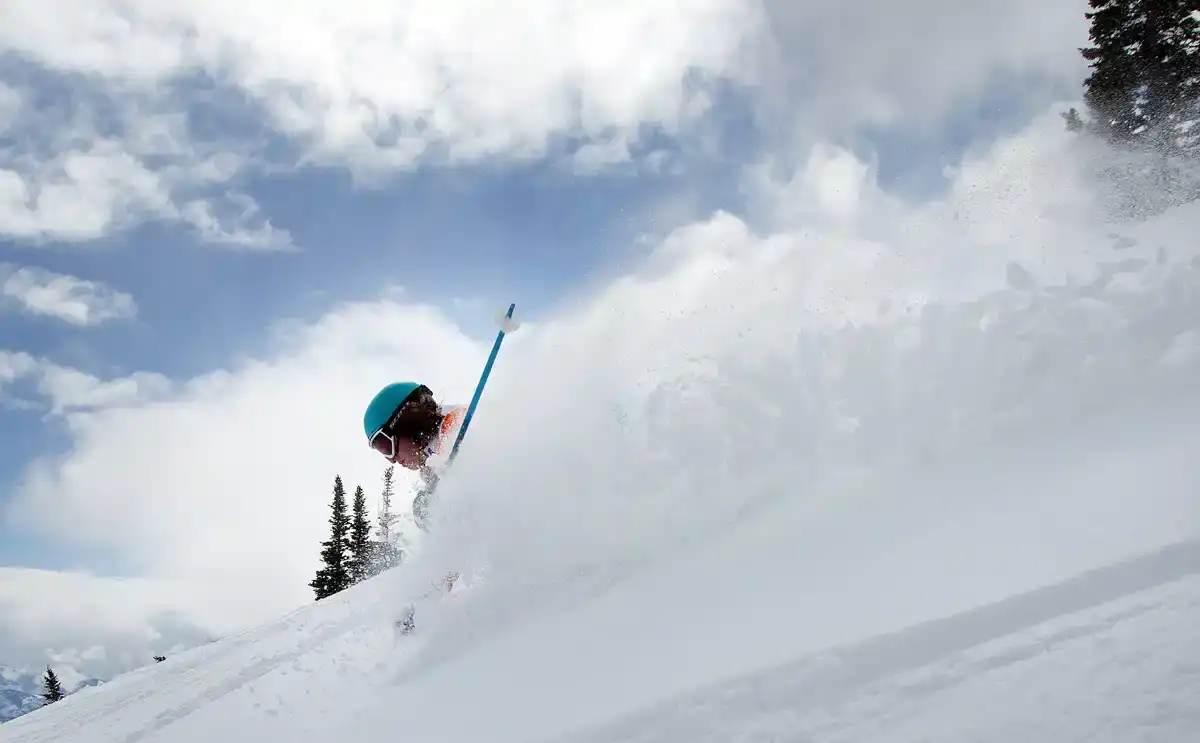 Ogden Valley Ski Resorts
Ogden Valley has a mountain for every kind of skier and snowboarder, with three unique resorts all within 30 minutes from each other or less.
If you want to be as close to the resorts as possible, Mountain Luxury can help you find homes that are just minutes away from the slopes, or even better, the harder-to-find ski in ski out properties.
Powder Mountain
This Eden ski resort boasts the largest skiable acreage in North America. Powder Mountain is known for its pristine powder and off-piste opportunities, the mountain caps daily ticket sales, ensuring an uncrowded experience and sense of solitude.
During the summer time, you can hike, run or bike the mountain's 30+ miles of multi-use single track.
Snowbasin
Huntsville's world-class ski resort gained international acclaim when it hosted the 2002 Winter Olympics. High-speed lifts, immaculately groomed slopes and beautiful lodges attract winter sports lovers from all over the globe.
In the summer, Snowbasin puts on the wildly popular summer concert series Blues & Brews, as well as Wildflower Mini Golf. The mountain offers 26 miles of trails for hiking and mountain biking. In the fall, every Sunday a German-themed festival takes place, SnowWiesn Oktoberfest.
Nordic Valley
A great family mountain in Eden with one of the largest night skiing areas in Utah. Nordic illuminates nearly half of its terrain at night and also features a terrain park. There are snow tubing options available through Wasatch Parc next to the bunny hill.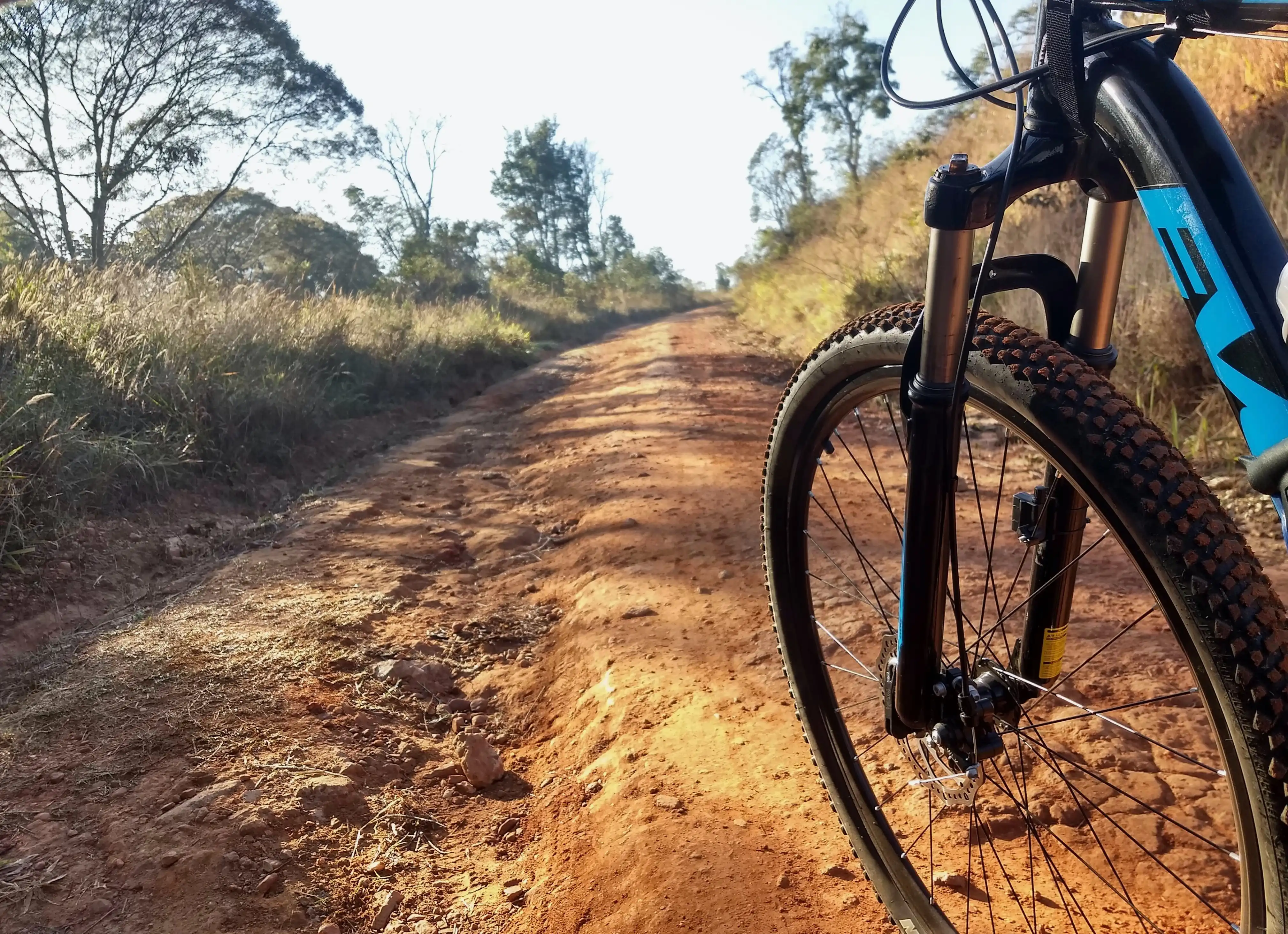 Ogden Valley Trails
Ogden Valley has an impressive trail network. Many aren't just for hiking and running, but also for mountain biking and horseback riding.
While we wish we could share them all, we are focusing on a selection of must-visit trails, full of surprise wildflower meadows, small creeks, rock crawls, rambling groves of trees and vast mountain views.
Hiking
The Ice Box Canyon Trail is an easy 3.5 mile loop in Huntsville. Popular with bikers and hikers, much of the trail is narrow and runs along a creek, surrounded by beautiful meadows, trees, and mountain views.
Skyline North Trail reaches the stunning Ben Lomond Peak at 9,712 ft. Park at the top of the canyon and start at the North Ogden Divide trailhead. This trail is challenging and climbs 3,500 vertical ft. over 8 miles. High altitude and alpine environment can cause fatigue or dizziness so come prepared with plenty of liquids and snacks.
Biking
The Brim Trail at Powder Mountain is among the most popular for mountain biking. Beloved for its gradual slope and beautiful views of colorful wildflowers and wild grasses in the summer. Drive to the top of Village Lift and park in the big open space. Enjoy the packed dirt trail, a few rocky sections and some fun rollers mixed in.
The Bonneville Shoreline Trail has many access points. We like to start at the base of Ogden Canyon. This section runs from Ogden Canyon south to Beus Canyon. Park at the back of Rainbow Gardens parking lot. The beginning is challenging but the upper trail provides awe-inspiring views.
Horseback
In the fall, not much compares to experiencing the fall colors from horseback. Drage Second Chance Ranch offers guided trail rides — Snowbasin's Maples Trail is a favorite. The ranch is a local non-profit that rescues horses and offers mindful horsemanship experiences, private & group riding lessons, as well as guided trail rides.
Mule Ear Trail is a 5.5 milk hack. Its considered a moderately challenging out-and-back route or you can take the connector trail and make it a loop. This decreases the elevation gain. Beautiful views, may see some wildlife.
Ogden Valley Parks
All Ogden Valley parks feature big playgrounds, open fields, and covered picnic areas. Some have sports courts, others have zip lines and tire obstacle courses. Eden and Liberty parks boast full-size horse arenas. In the winter Huntsville Town Park makes an ice rink, and you can rent ice skates for a night of family fun.
At North Fork Park you'll find camp sites with fire pits, picnic tables, and flush toilets. 2,600 acres for camping, hiking, biking, and horse trails.
In the winter, cross-country skiing is a must through this snowy wonderland. And amateur astronomers will go crazy over the starlit skies, as this park is one of nine International Dark Sky destinations in Utah.
Ogden Valley Eateries
There are many delicious eats to be found in Huntsville, Eden, and Liberty, Utah. If you're craving fresh tex-mex after an epic powder day, head to Carlos & Harley's.
Grab a specialty coffee and breakfast at Peddlers Café before meeting friends at a trail and enjoy the views from the beautiful Mountain Luxury Lodge's balcony.
Want to be transported back in time? Visit the Shooting Star Saloon, the oldest saloon west of the Mississippi with great burgers.
For big groups, Ogden Valley Pizza will make everyone happy, from the plain-cheese-only-picky-eaters to the ones who want all the toppings.
Final Thoughts
This is a great starting point for things to do in Huntsville, Eden, and Liberty, Utah. Now it's your turn to discover what else makes the valley such an incredible place to stay.
Book your stay for the weekend or explore our local real estate market and experience all that Ogden Valley has to offer with every new season.