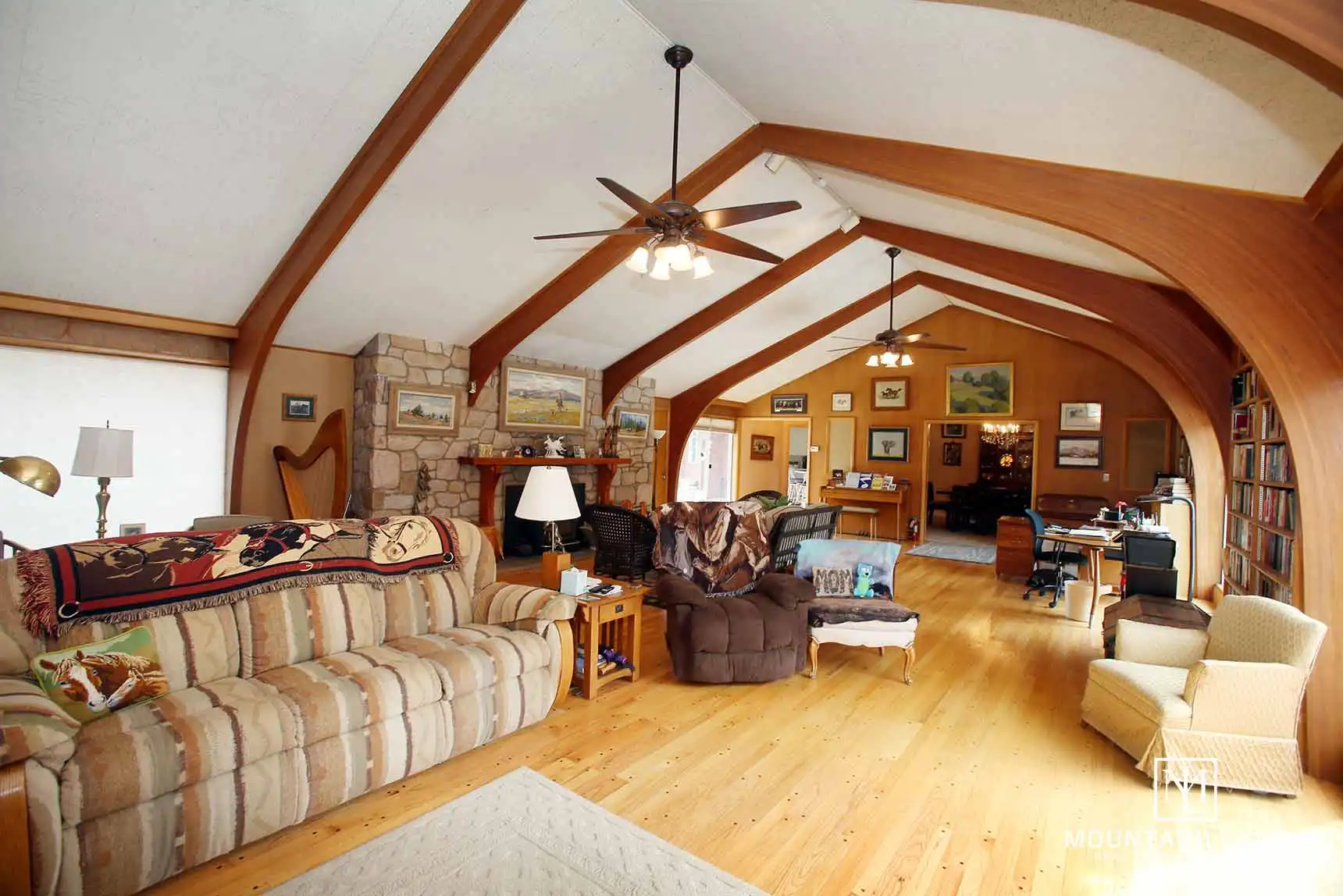 1792 N 7100 E, Eden UT 84310 - Historic Hinckley Ranch
---
Brandi Hammon | May 10, 2022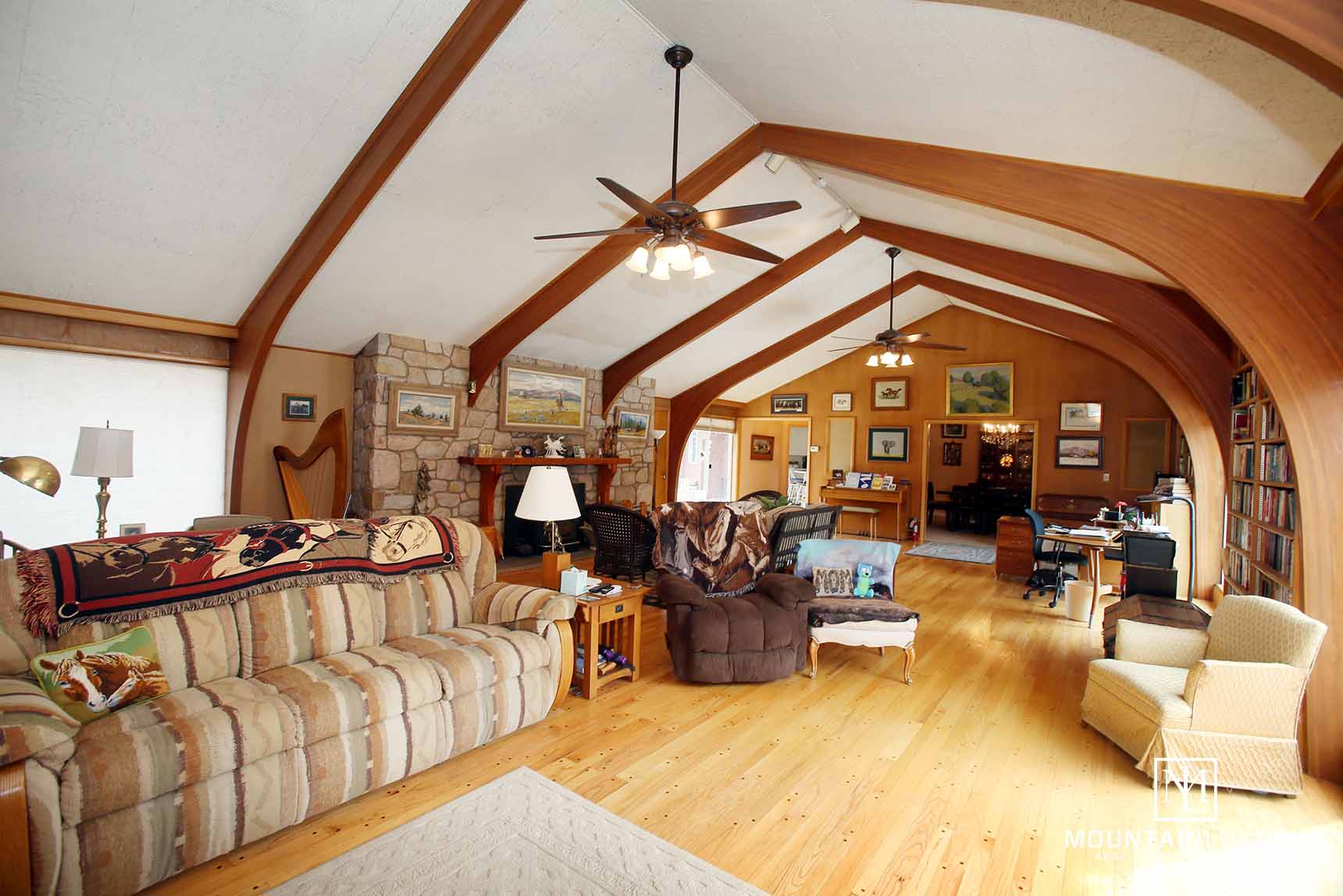 ** SOLD **
1792 N 7100 E, Eden UT 84310
$2,595,000 | 84.29 Acres | MLS# 1689986 
Large Home | 3 Bed | 4 Bath | 3,694 Sq Ft
Little Red Home | 2 Bed | 1 Bath | 960 Sq Ft
Bunk House | 1 Bath | 240 Sq Ft |
The Hinckley Ranch is a historic horse ranch for sale, encompassing the Middlefork of the Ogden River between the charming cities of Huntsville and Eden, Utah. This incredible property emanates tales of the past, the wildlife habitat of today, and the opportunities of tomorrow.
The property is an operational horse ranch situated on 84 acres bordering the Middlefork of the Ogden River. With several buildings, an 1882 original farm house with trap door to hide the extra wives, hand built barn with stalls and watering system, tractor barn, tack room, office, bunk house, and so much more. This is a legacy property adjacent to the Browning Ranch, Middlefork Wildlife Refuge and another 800 acre ranch. The ranch is abundant in wildlife, history and opportunity.
The most recent home, built in the 60s emanates a unique charm in both layout and décor. The home wraps around a private yard filled with mature trees and an outdoor fire pit and patio. Enjoy main floor living in the sprawling and open floor plan, with a huge family room with unique arch beams serving as the heart of the home.
A second historic home known locally as "The Little Red House" sits on the property boasts roots back to the late 1800s. Having gone through several renovations, including a proper foundation and concrete porches, the red home still showcases a historic flair and even maintains the trap door in the floor under the home wherein to hide one of the original owner's second wife and children when polygamy in Utah was banned. Just outside the little red house is a bunk house which sleeps four and includes a bathroom.
The property began operating as a horse ranch in the late 50s and still maintains the tack room, stables, two large barns and several riding arenas. The surrounding 80 acres includes lush alfalfa fields and plenty of horseback riding along the banks of the river through tall cottonwood trees.
This one of a kind property has all the fixings of a fully operational horse ranch, mountain ability center or center for equine therapy. Plans are available for a proposed ability center once conceived for the historic ranch.
This beautiful ranch is being sold by Brandi Hammon, please call, text or email for more information about this legacy property, 801.745.8400.