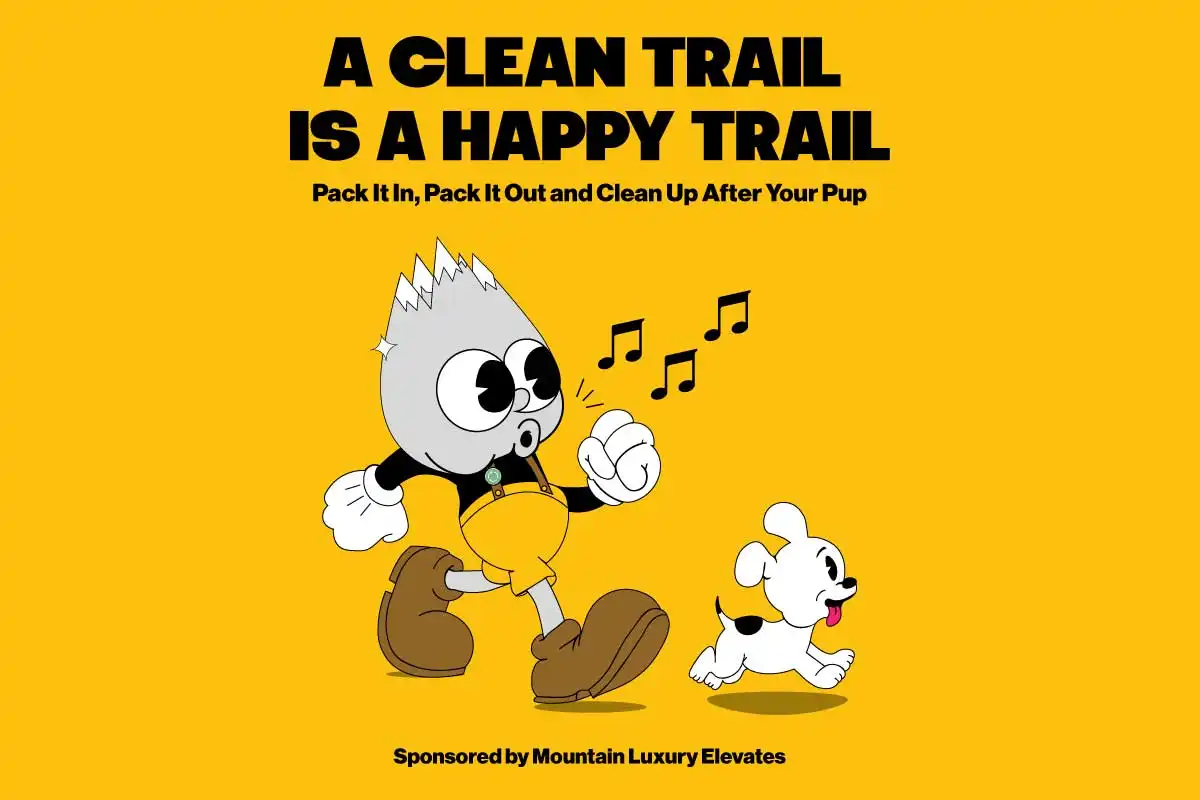 A Clean Trail is a Happy Trail
---
September 19, 2022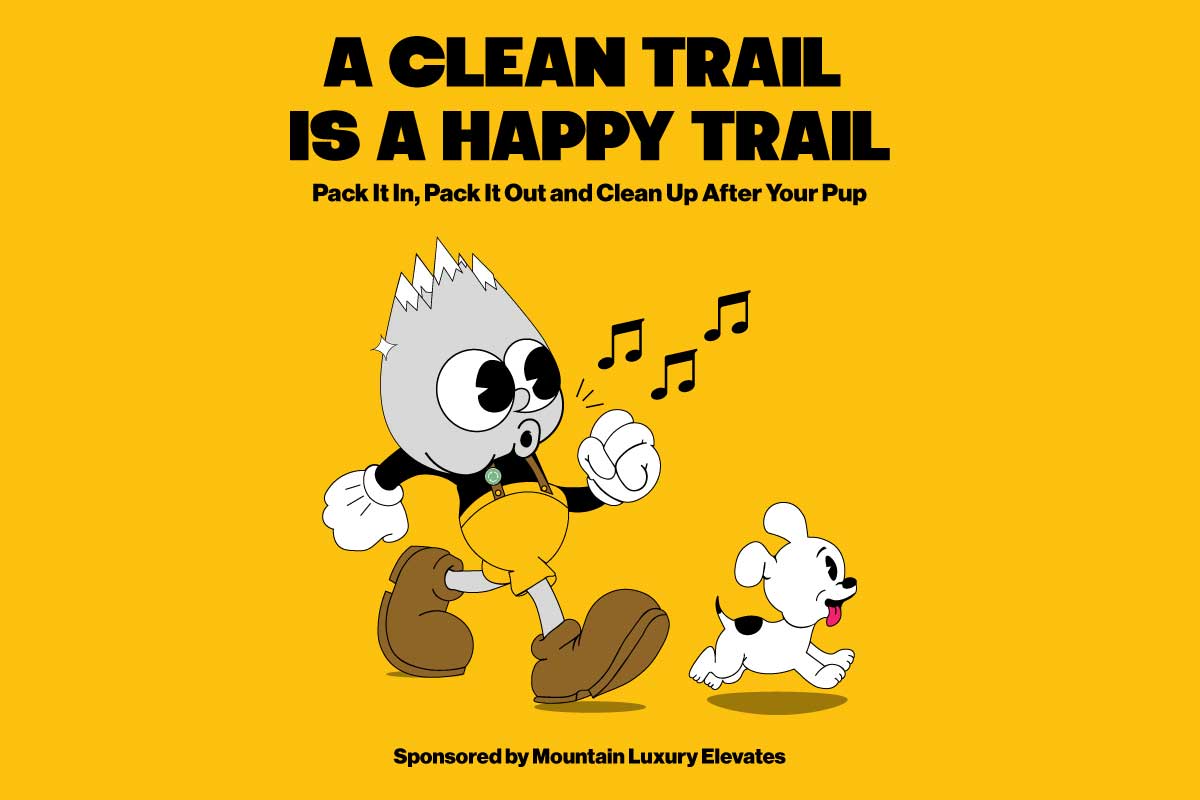 Mountain Luxury's non-profit, Mountain Luxury Elevates, and the Community of Ogden Valley Team Up to Establish a Waste Disposal Site at the Head of Wheeler Creek Trail.
Mountain Luxury Elevates (ML Elevates) was established to support the Ogden Valley community through land conservation and clean up efforts. Our current project focuses on the Wheeler Creek Trailhead located off Highway 39 and accessed via Art Nord Drive. We hike this trail often and have noticed that trash accumulates on the trail and trailhead. With no disposal area in sight to address this problem, we went to work!
After receiving the green light from Weber County and the Trails Foundation of Northern Utah we were able to sponsor the "Clean Trail is a Happy Trail" project. This project includes adding a dog clean up station and a large trash can at the trailhead, which will be suspended in the winter months. The dog clean up station will remain year round. Our hope is that both of these new additions will encourage trail stewardship and keep Wheeler Creek Trail clean.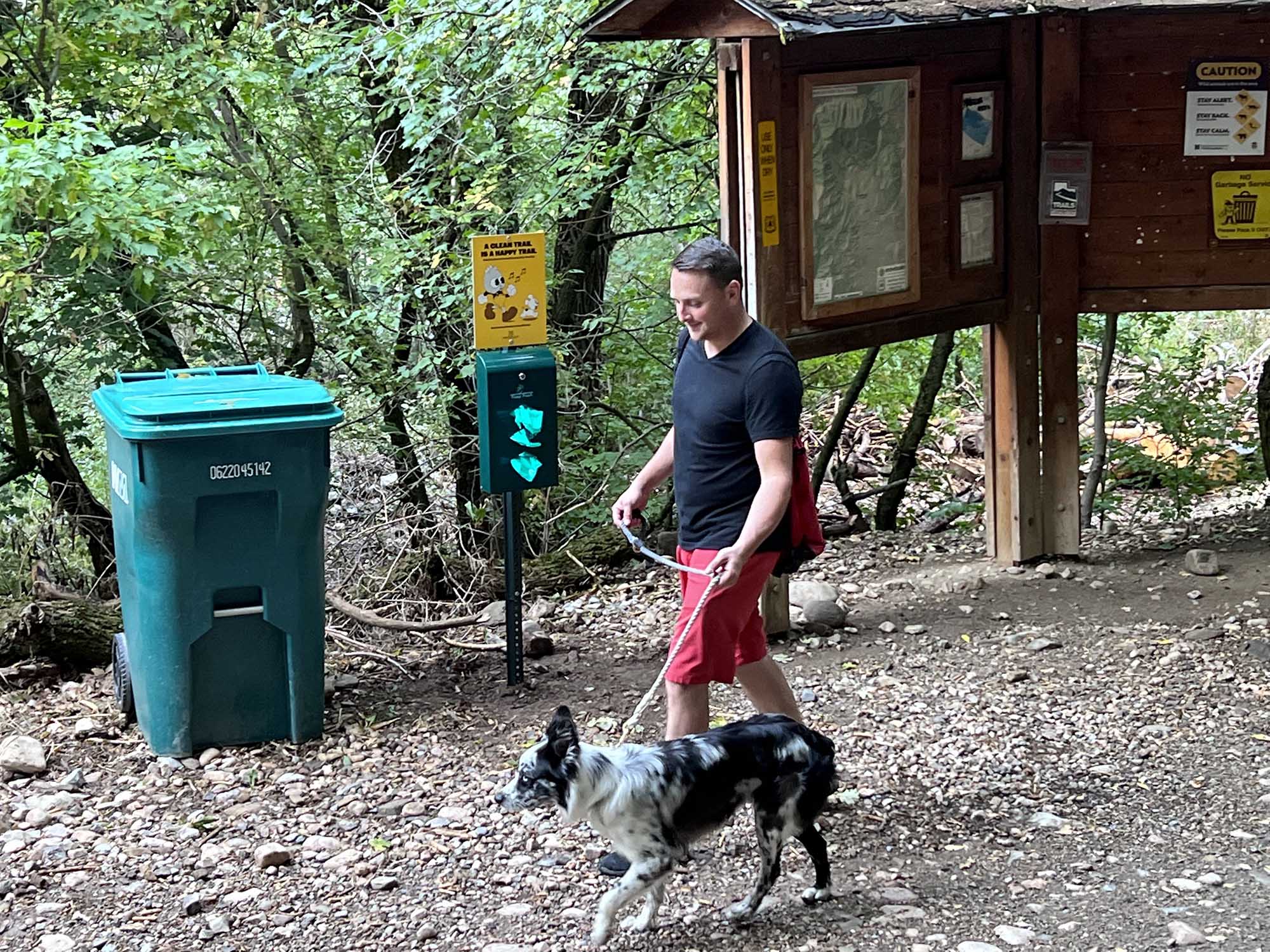 Do your part to help us keep Wheeler Creek clean. When you use the trail, if you pack it in, please pack it out, and clean up after your pup. There are no excuses now. ;) Also, while you are enjoying the serenity of the trail if you notice any trash, go that extra mile and pick it up! You will be able to throw it away at the end of your hike.
The trash can will be picked up every Wednesday morning from the side of Highway 39. If you are enjoying the trail on a Tuesday afternoon and the trash can is still on the lower road, could you help your community by rolling it up to the side of the highway for pick up? Weber County, the Trails Foundation of Northern Utah, ML ELevates, and everyone in Ogden Valley would greatly appreciate it. By working together we can make the Wheeler Creek Trail more green, serene, and a source of pride for the community.