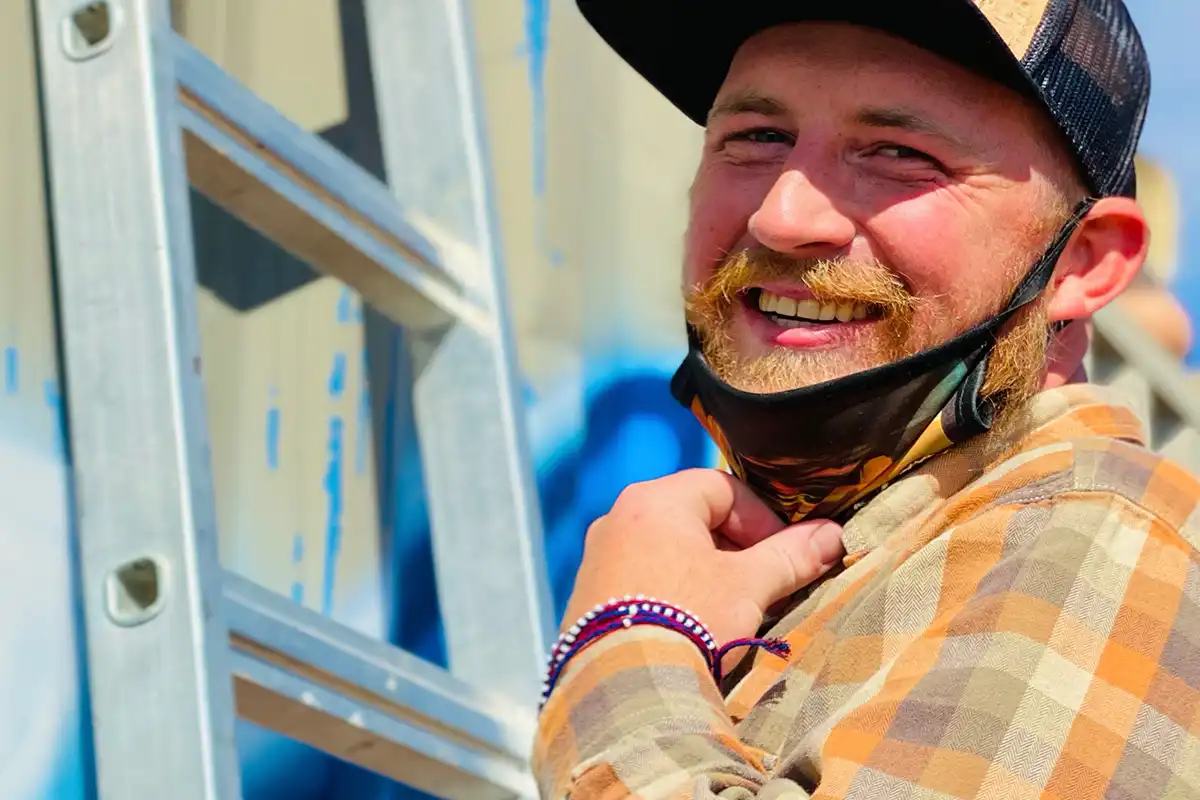 Art and Powder Collide
---
May 9, 2022

An Interview with Cole Lewis, The Man Behind Powder Mountain's Newest Art Installment
Cole Lewis is a 27-year-old artist based in Eden, Utah. His unique use of color and saturation creates an aesthetic that evokes a variety of emotions in viewers. Lewis's work reflects the outdoor splendor of his home state where much of his inspiration comes from. He recreates local landscapes and captures simple moments of incredible beauty in his own way.
Through many layers and careful precision, Lewis perfects his art with natural inspiration, stunning depth, and distinctive use of color. He also co-runs the local group "Wasatch Art Collective" where artists from all over the state can come together to share their work and purchase other's pieces. You can find Lewis's latest piece in the Aspen Ridge Community at Powder Mountain Ski Resort just off of the Hidden Lake Express.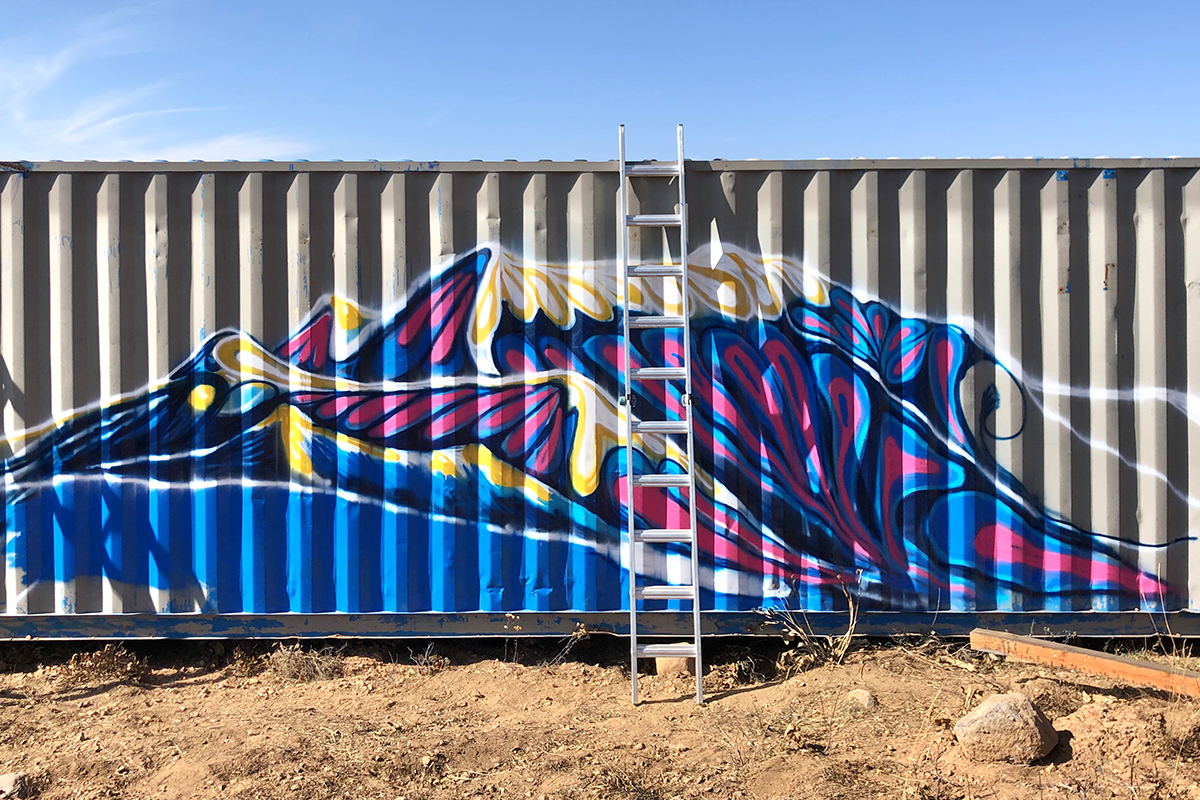 Tell us about yourself Cole, where are you from? What do you do?
Born and raised in Eden, Utah. Currently I create art through a variety of mediums and do my best to get it out to the public. I'm a part of the Ogden Valley art community as well as the Ogden City art community, I love being around like minded people. Seeing people succeed and be happy inspires me, and there are so many talented people around here. 
Was there a pivotal moment in your life where you knew you wanted to be an artist?
Not exactly, every day is different. Every day it sinks in more and more. I can go work day jobs my whole life, but art is always what has made me feel accomplished. As a kid, I would always draw. Before I started art classes I would try to draw characters from VHS movies. Eventually I got into art classes and it started to sink in but art has always been second nature to me. I know I'm doing something good and enhancing other people's lives with my work, and that's what I have always wanted to do.
Where do you draw inspiration from?
Everything. Other artists and their works, their views on the world. Life itself is like art, you have to create what you want. Nature is probably my biggest influence, I love plants and trees and mountains and how unique every single one of them is. I'll be out on a hike and look at a tree and get a feeling that I have to try to recreate myself. But I've found that inspiration comes from everywhere, every feeling.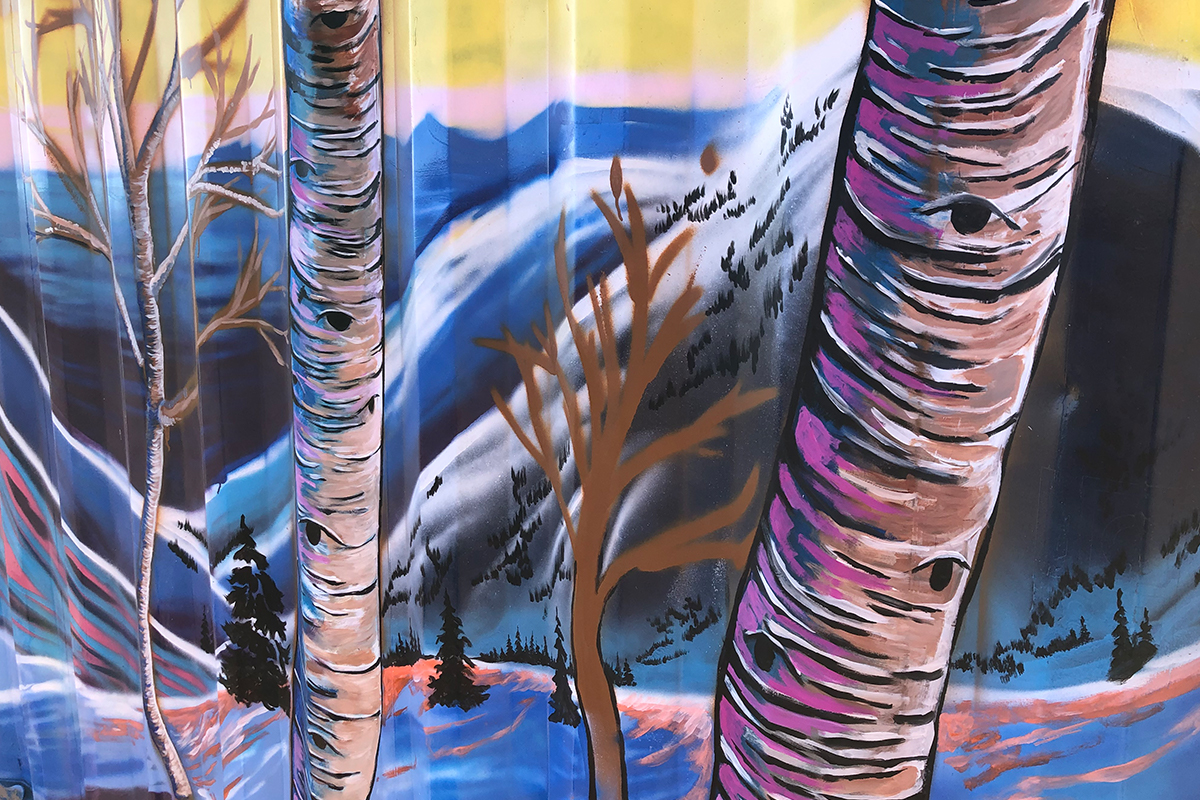 How has living in Utah influenced your work?
Utah is full of talented people. I've met some of the most incredible people in all sorts of places and circumstances. The people that are happy and adventurous, the people that want to go have experiences –– that's the foundation of art. You can't create without experiences. The landscape has also influenced me a lot, like I said before. The contrast between northern and southern Utah creates an awesome diversity. Utah has all four seasons, so there's an explosion of color and then a white-out. It's amazing. I paint not just the landscapes, but the feeling of those landscapes. 
Can you walk us through the process of one of your paintings?
It always starts off with an experience or an image, usually I'll take a photograph while I'm out in nature. I begin with the very back layer of the painting. I don't usually plan it out, I just wing it. I want to create depth, so I add colors accordingly. I start with subtle lines, fading, using certain colors and larger shapes. Then I'll start adding smaller details like trees farther away. I bring the same types of objects closer to give the painting dimension. I use a lot of purple because it's my favorite color; it makes me feel calm and content. I tend to lean towards purples, blues, and greens because I want a surreal, ethereal mood. 
What impact do you hope your piece at Powder Mountain/Aspen Ridge will have?
I want it to be something that people question. I want people to look at it and see that it is a mountain landscape, but it lets them think a bit broader than they normally would. I want them to feel at home, or like they're part of something bigger than themselves, I want them to feel raw emotions. I would love people to be inspired by my work, to want to create something after seeing my art. I would love people to be motivated by my art. There's a push and a pull, we slingshot one another into creative places.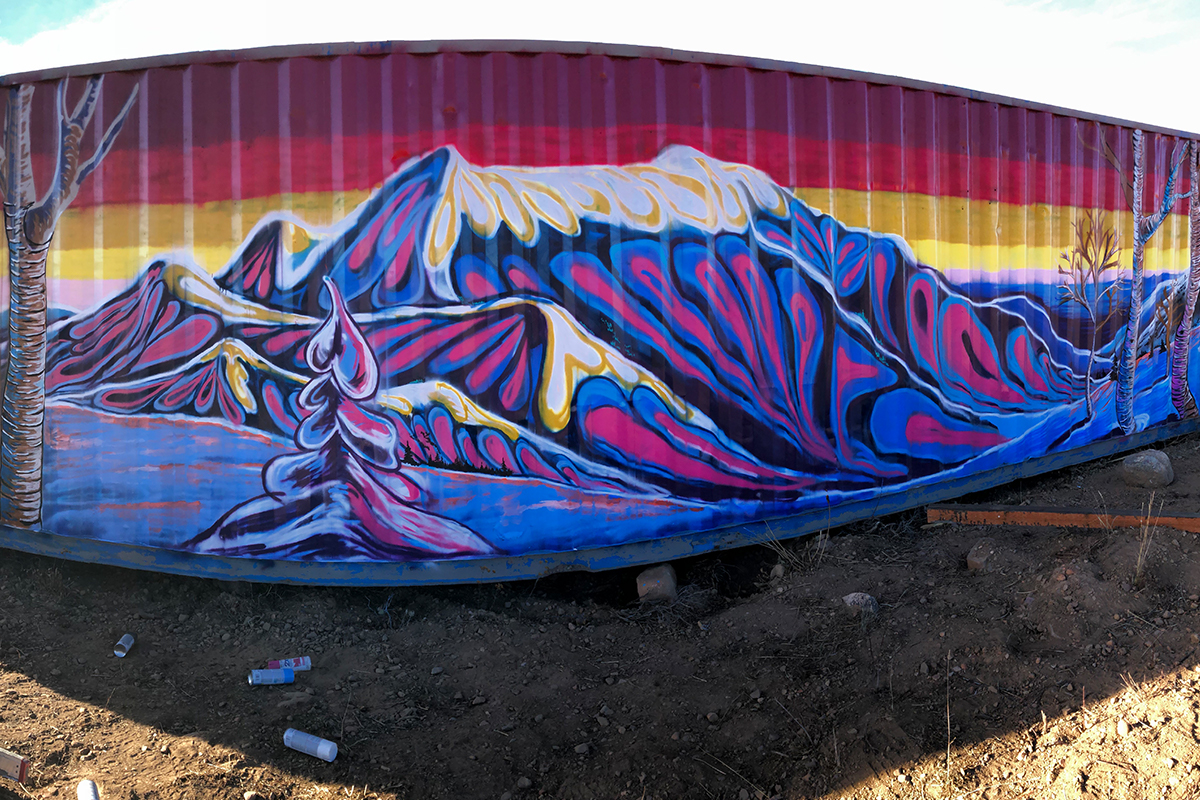 What do you think art's role is in the community and culture?
Art is the essence of life. Art teaches the youth to create the future, and not just the future of art. Art teaches people how to manifest their own direction in life, to be individuals who are passionate about everything they do. 
Do you get creative blocks? How do you work through them?
I get so many. So many. Sometimes they last days, sometimes it's months. To get over them, I have to step away from my work and just learn. I observe other artists, experience life, I just do anything I can to get away from a blocked mindset. I have to go out and explore, gain more inspirational experiences. Growing up, getting older, it gets repetitive and you get more and more in society's grasp. I feel like sometimes I'm losing the freedom that I need with art. But, now when it comes time to overcome those obstacles, I can step away and do that. And time: time heals everything.
What are your plans for the future?
Other than keeping food on my table, I want to create an atmosphere where artists can come gather and create. I would also love to get my art out there and reach more people, whether that be in a gallery or something different.
Make sure to come and see Cole Lewis's newest work at the Aspen Ridge Community. Just look to the right when you hop off of Hidden Lake Express, it's a large, breathtaking piece you won't want to miss!
Find more of Cole Lewis's art on Instagram: @colewisart
Aspen Ridge Real Estate