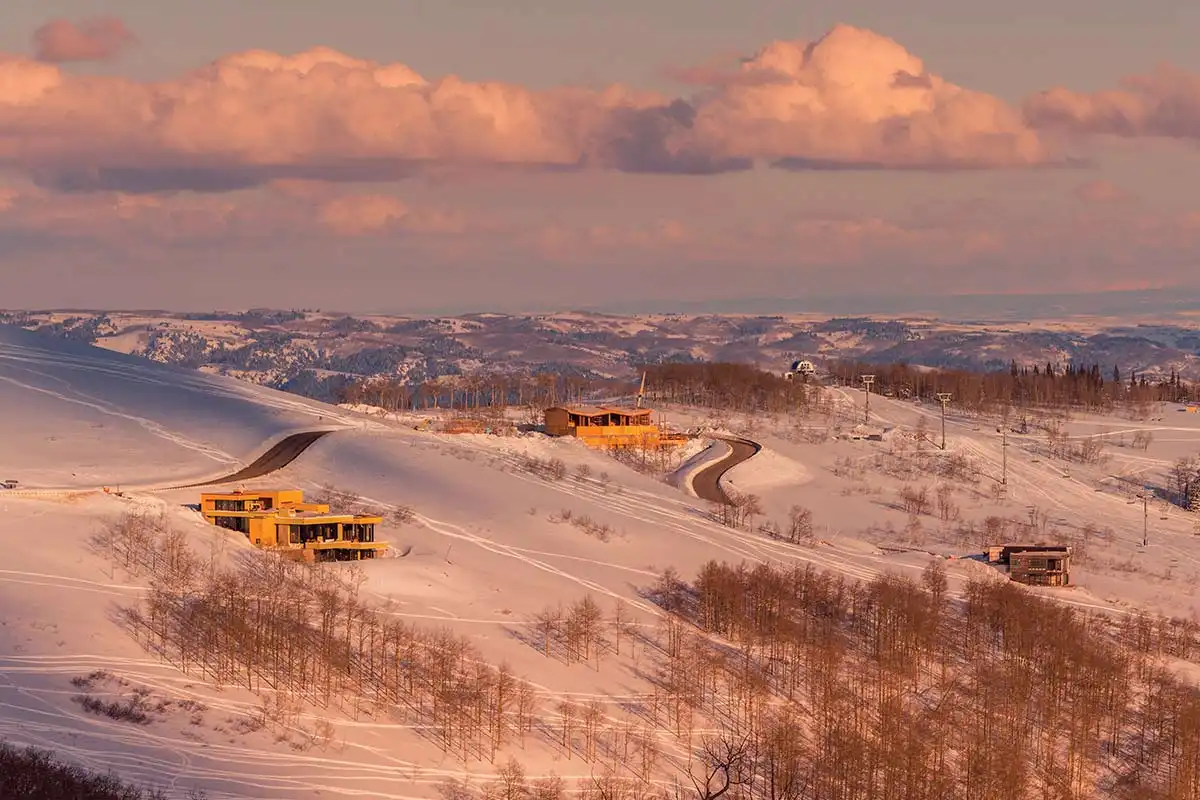 Powder Mountain Village Real Estate
---
May 10, 2022
A Mountaintop Approach to Building a Ski Town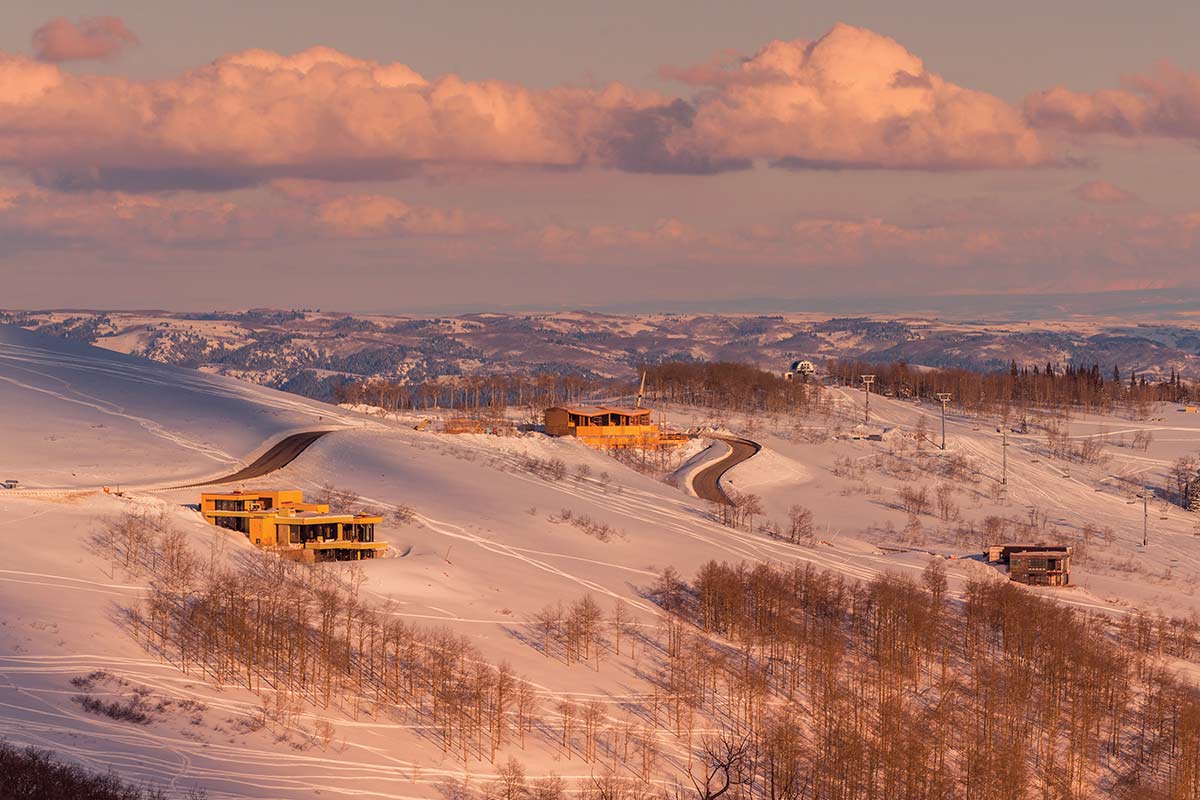 By: Brandi Hammon
Photography By: Paul Bundy and Brian Nicholson
For years Ogden Valley sat undiscovered or perhaps simply undervalued. With three ski resorts surrounding Pineview Reservoir, real estate values are substantially lower than other ski towns in America, until now. Powder Mountain has quietly been selling out the only ski-in-ski-out properties available between the three ski resorts. Finished ski properties are averaging $800-950 per square foot. For perspective, that is 4 times the price of a new townhome on the valley floor. Numbers like this have never been seen in Ogden Valley but are par for the course in Park City, Vail, and Aspen.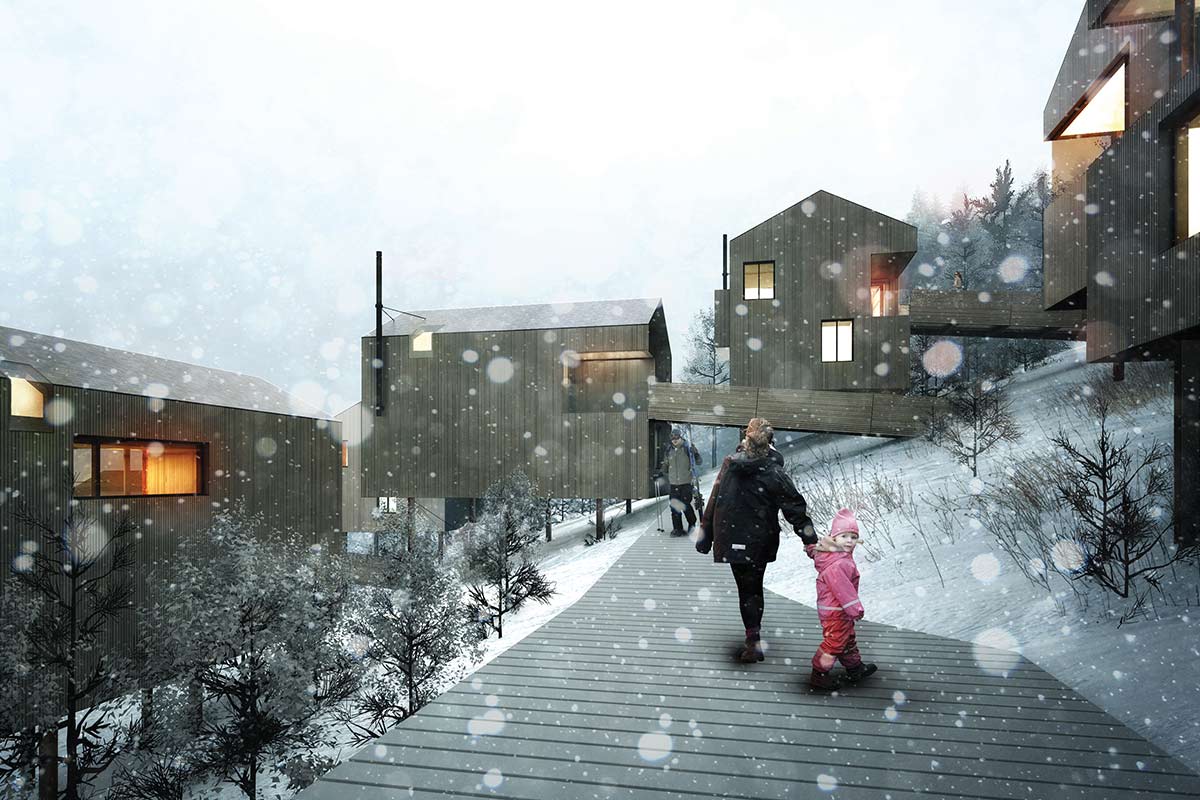 The route to Powder Mountain's prices has been an out of the box adventure. Powder Mountain worked through an acquisition, historic fundraising execution, new development plan, county bonding, and struggles with water and development. Originally the mountain was purchased via crowdsourcing. Investors received a land credit based on the amount contributed to the acquisition. Many of the homes under construction today are the original investors and newer buyers who were looking elsewhere and stumbled upon the neighborhood. The environment of Powder Mountain is ripe with entrepreneurialism, altruism, and social consciousness. To date most of the real estate has been sold to people attending a "Hosted Weekend", a high end curated event, then subsequently falling in love with the mountain. Powder Mountain is still quietly selling and all are welcome to purchase.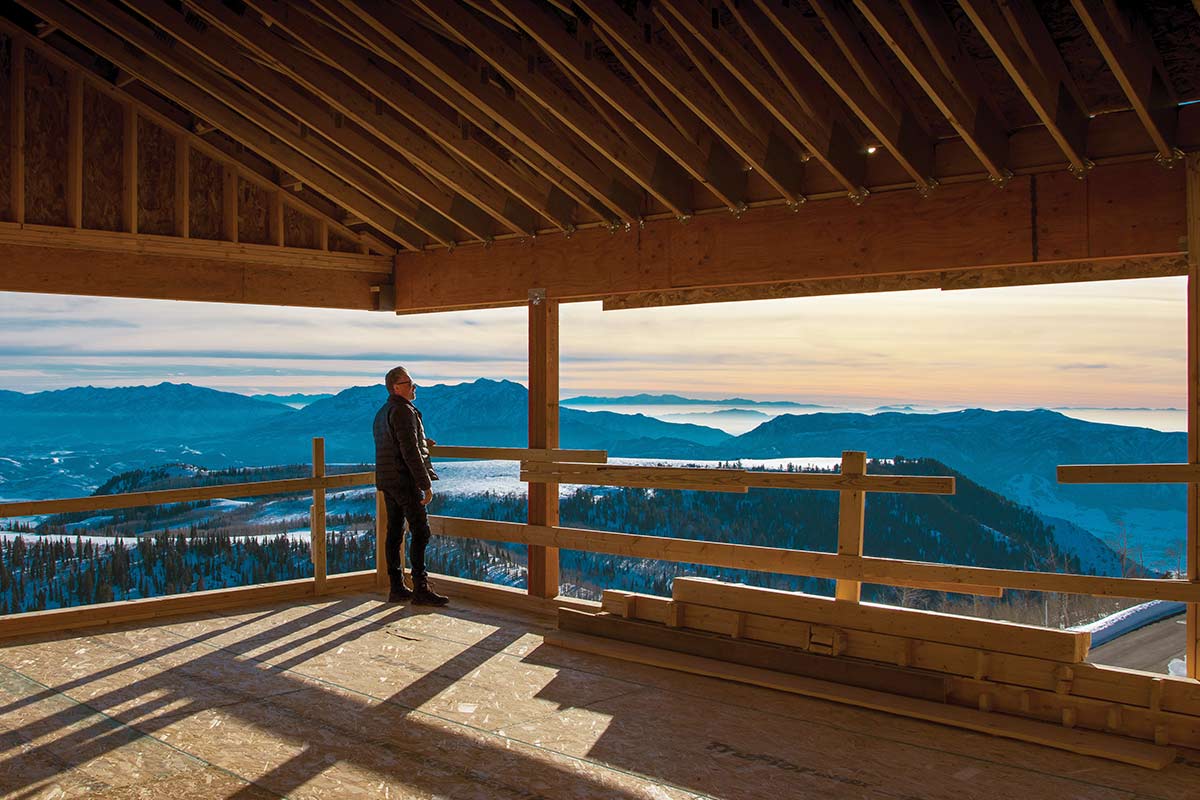 Phase I custom lots are sold out. There are two completed homes and several under construction with homes being completed monthly. The vision of a mountain top village will soon be realized as the owners begin to move in. What's left? The Horizon Cabins offer four different floor plans and are 50% sold out. Copper Crest West has ten total townhomes being released with two of the units in Phase I available now with projected occupancy in time to make turns out the front door by ski season. One Village Nest, a 1400 square foot home with one car garage is available for $1.3 million. With over 140 transactions buyers are confirming they are willing to pay to be part of the Powder Mountain experience.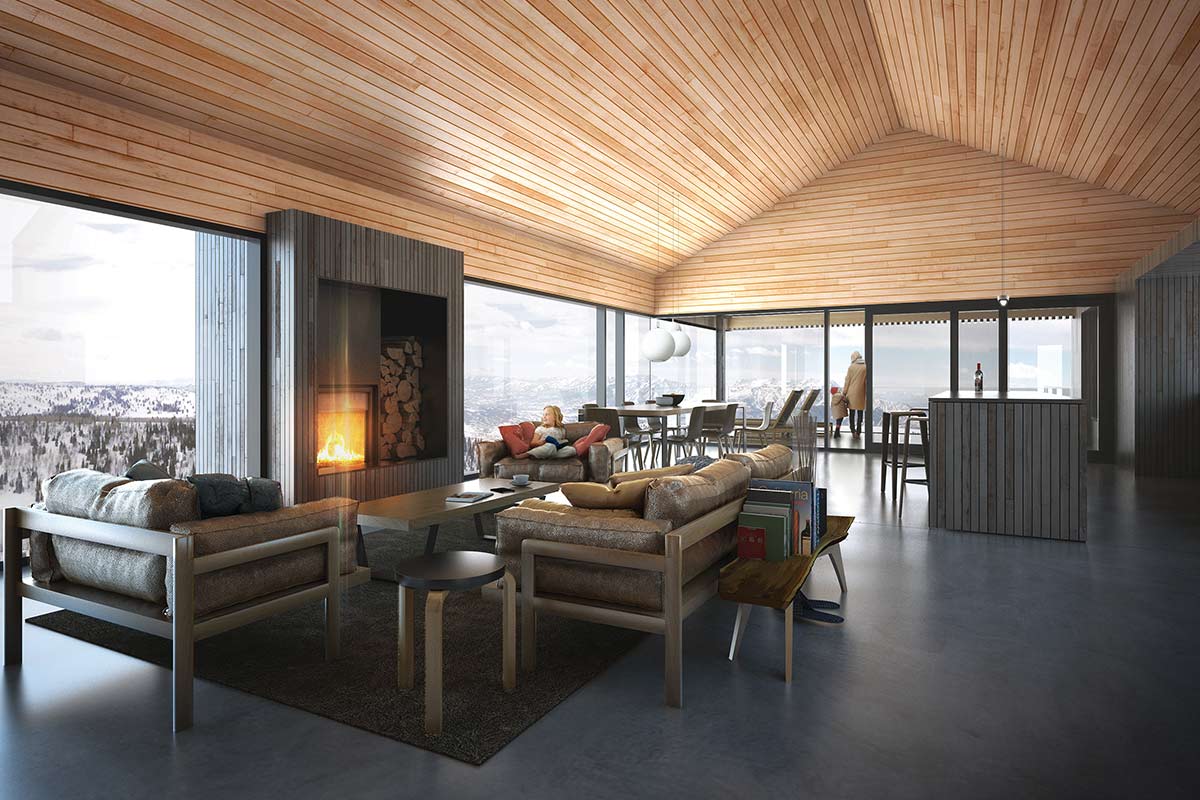 Powder Mountain is in the final planning stages of Phase II. The first new neighborhood to be released is Bobcat Ridge. These will be large estate home sites nestled amidst the trees or open meadows. Each custom home site is open to buyers selecting their own architect, builder, etc. 
As the nation's largest ski resort by acreage, with 100% natural powder, and a down home vibe, the secret may be out. One thing is certain, avid skiers and mountain lovers recognize the opportunity to own a slope side ski home in one of North America's most beautiful settings. For Powder Mountain homes for sale, check out Powder Mountain Real Estate!