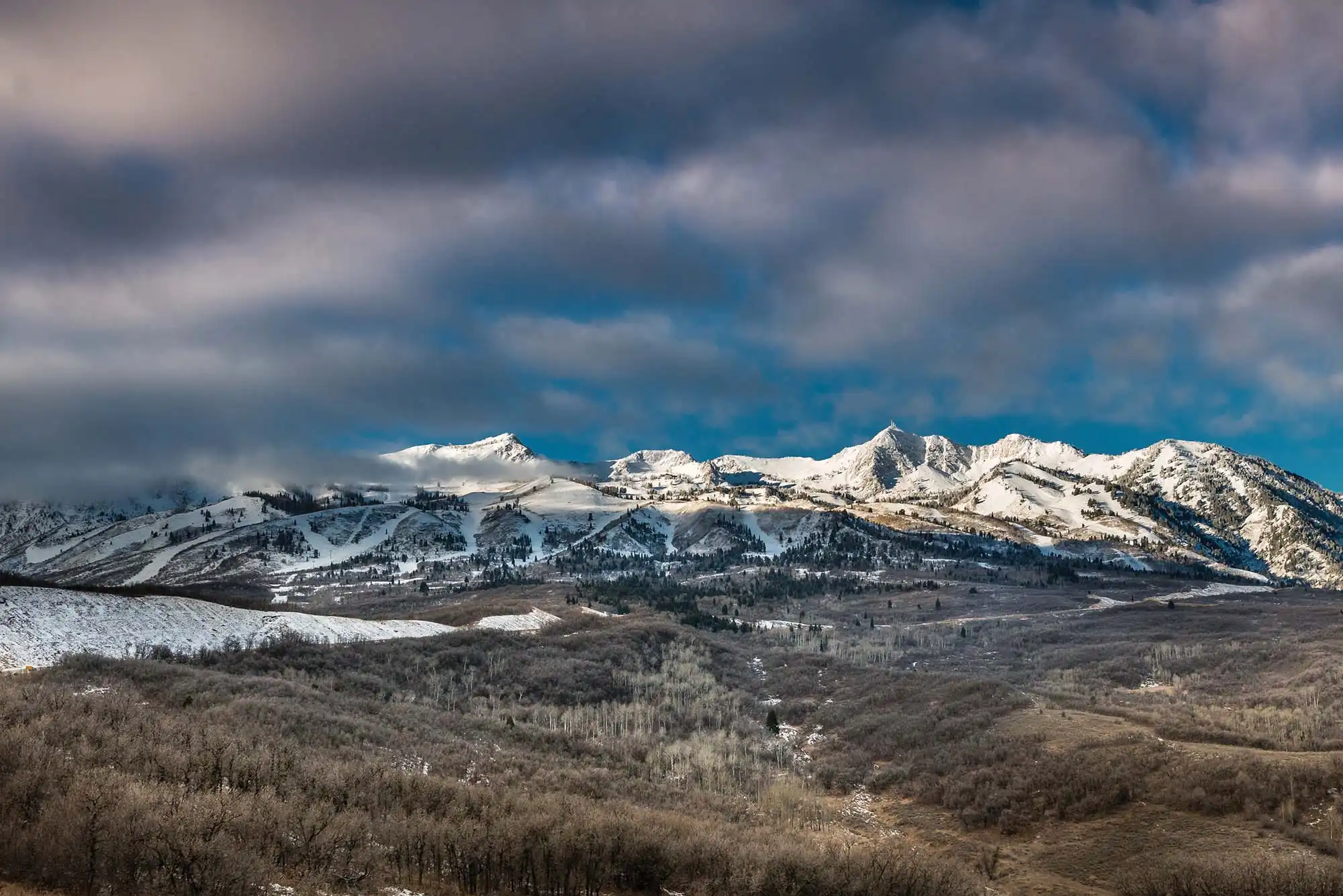 Resort Development - Snowbasin, Powder Mountain & Nordic Valley
---
May 10, 2022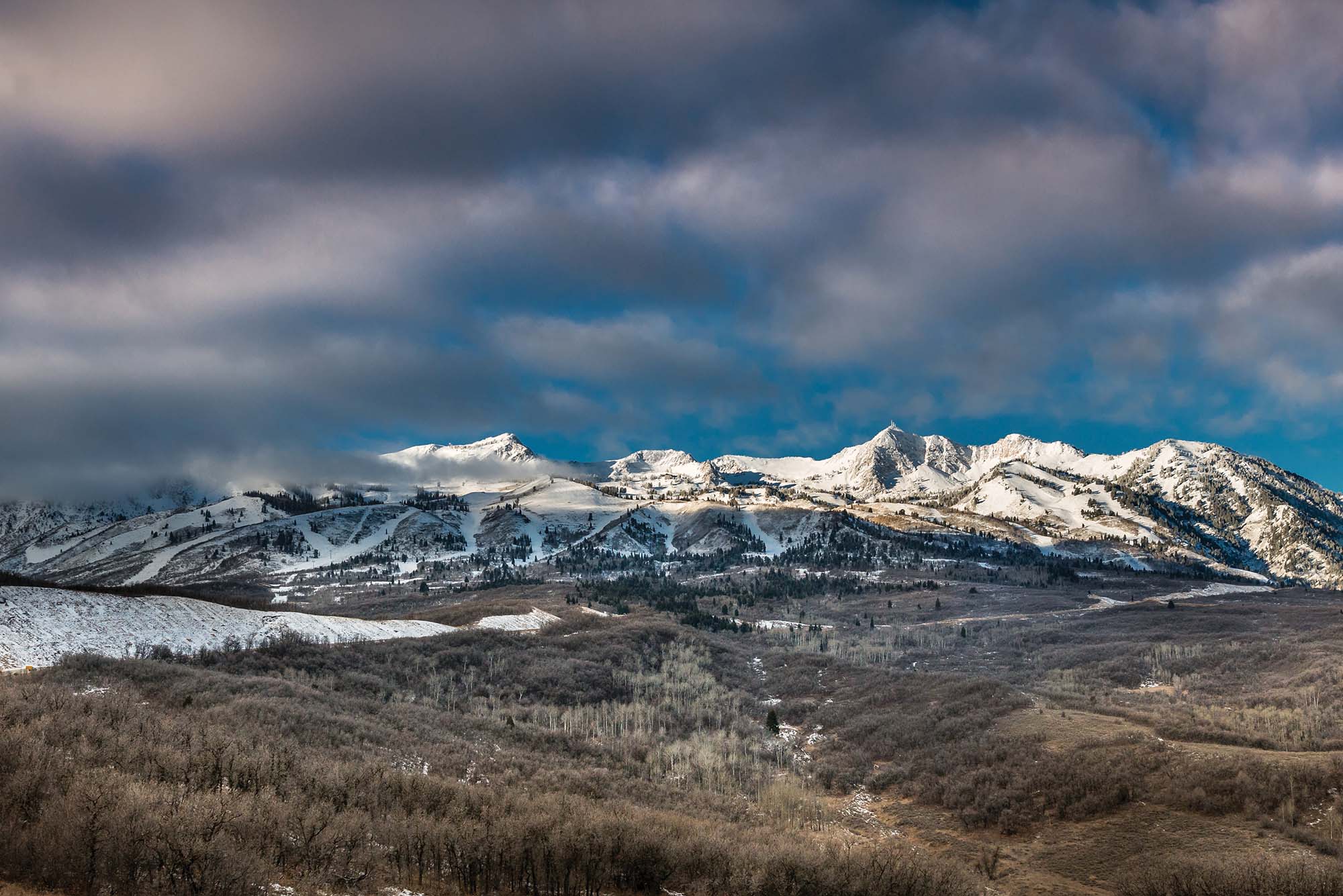 Snowbasin, Powder Mountain & Nordic Valley - what future development can be expected from our local 3
SNOWBASIN
Snowbasin, its majestic mountains create not only the backdrop for Ogden Valley, but act as a sanctuary for wildlife and likely the largest factor of growth for the area. Snowbasin is a sleeping development giant with over 4,800 units spanning Weber and Morgan counties, and the funding to execute. With final approvals delivered in both counties, land transfers complete, and water acquired, it is a matter of time before ground is broken, although no one knows exactly when.
Snowbasin's master plan is done in typical Holding style with over 80% of the land left for open space honoring nature and the existing beauty. Snowbasin owns some 12,000 acres spanning the two counties resulting in 2,400 development units in each county. How did the Holdings acquire so much land? Quietly. As America's 19th largest landowner* Earl has been quoted as saying, "All I want is the land next to mine."
The overall plan remains somewhat fluid, with renderings of future buildings and the ability to design each space as it's developed. The master plan has no expiration and no start date giving great flexibility to begin development when the market is ready. N
ear Earl's Lodge (denoted as Area A) will eventually become the Base Village. Consisting of mixed commercial and residential units with a hotel, multi-family and condo units. Approximately 150 luxury hotel rooms and another 75,000 square feet of commercial space will create a downtown village for guests. Finally, restaurants, nightlife, and other services ensure an enriched guest experience. Additional ski runs and lifts are proposed to create ski in ski out properties.
The first true residential area is located on both sides of Snowbasin Road just east of the Green Pond trailhead. Denoted as Area B, it will also have lift access to the resort from this single and multi-family area. Area B resides on 216 acres where a suggested 143 single-family homes and another 359 multi-family units enveloped by ski runs will create a utopian ski chateau destination. Area B is the closest detached residential area to the main Village.
The remaining Areas C, D and E are located in Morgan County. Area C sits just east and is accessed off Trappers Loop and designed as an additional Village. From the details, it appears this is for day use guests and includes a commercial mixed use center, multi-family and single family components. Area D includes a golf course just to the east off Trappers and a small commercial component surrounded by multi-family and single family dwellings. Single family comprises Section E located still further east. The areas C, D and E combine for the development of 2,480 residences.
Moving toward Pineview reservoir on the east side of Trappers Loop is Area F, the Meadows Development. Here, a 9-hole golf course with a small commercial/mixed use element including a clubhouse is planned along with 22 single-family units on lots ranging from 1-2 acres.
The Ranch, Area G, abuts Area F and migrates north along both sides of Trappers Loop until it intersects Highway 39. Deemed as the retail center, there are over 20 acres of commercial space planned. It includes movie theaters, grocery, restaurants and other goods and services to support both guests and residents of Ogden Valley. The southern sections align with the golf course and rise above the valley floor and with 135 single-family homes. Close to the commercial nodes another 162 condos and multi-family residences are planned.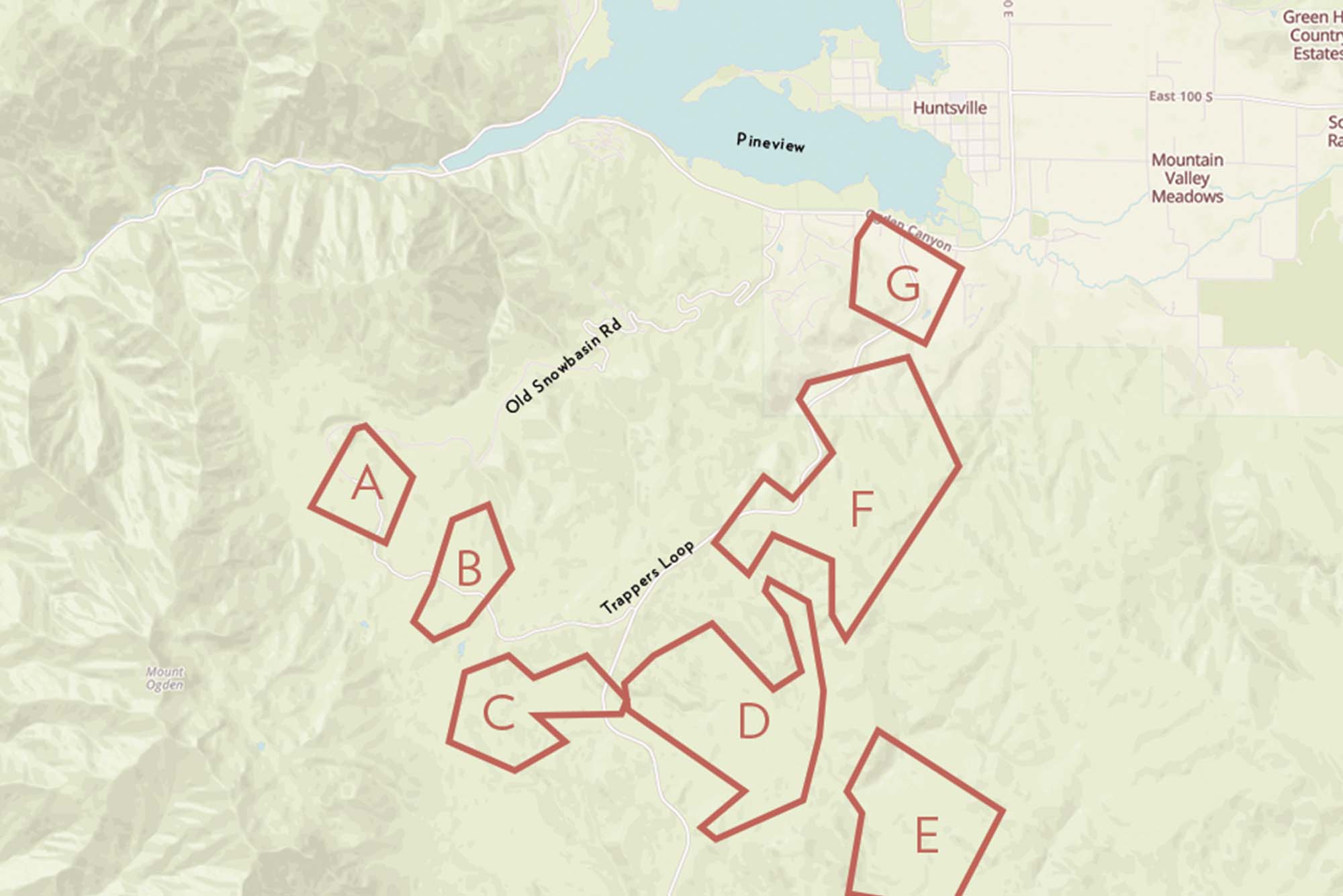 POWDER MOUNTAIN
There is no shortage of action at Powder Mountain Resort, recently acquired by the Summit Mountain Holding Group. The youthful organization has been hosting events bringing celebri - ties, artists and entrepreneurs to the Ogden Valley for over three years now. Amidst the struggles of development they have built roads, bridges, new trails, the private Sky Lodge and are awaiting permits on 6 homes for phase one.
This crowd-funded project has been designed to flow with the land in a minimalistic ethos. The opposite of the McMansion, homes have a small footprint with an emphasis on mountain modern de - sign. The scope of the project includes 2,800 development units, a substantial decrease from previous owners, and includes portions of the 9,200-acre resort. The master plan proposes just over 80% undeveloped land, a testament to the minimalistic ethos held by Summit.
Phase one consists of The Ridge, estate home sites; The Village, a mixed use downtown; and The Nests, small 500 square foot res - idences. With 154 total units in this first phase, they have been very successful. With a diverse mix of product, the Village is de - signed to bring a cultural center to the mountain. Phase one units are selling now with homes expected to break ground shortly. 
NORDIC VALLEY
Nordic Valley sold to a French consortium. The first 54 unit building approved by the county is currently on hold by the owners. The design is reminiscent of a European ski town, with exposed timbers and panoramic picture windows. At this time, Nordic development is on hiatus, and the area remains the perfect small town mountain escape. With night skiing this local hill serves as a training ground for race teams and local kids as the beginning of their skiing experience.
With three resorts in various stages of development only time will tell what the future holds for Ogden Valley. The beauty and attention to detail by this trident of resorts shall set the stage for the future of Ogden Valley real estate. While many locals seek to maintain the old-world charm and pleasant countryside of Ogden Valley, development is inevitable. Planning commissions and public hearings on critical growth issues remains a high priority for current residents as the balance of growth and preservation is sought.
Article originally published in the Winter/Spring 2016 Mountain Luxury Collection Magazine.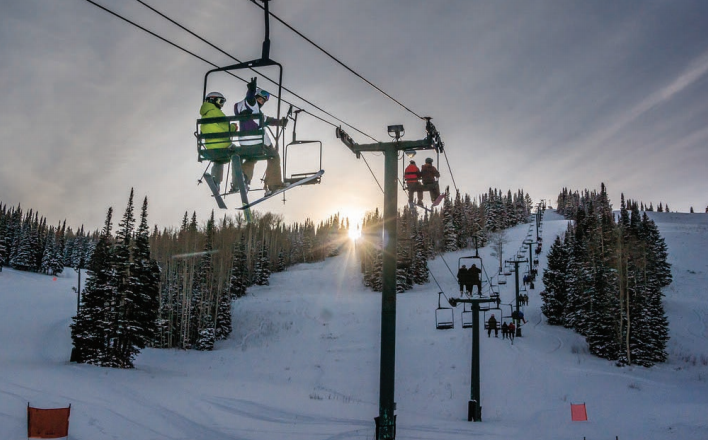 *As denoted by ModernFarmer.com 2013 Who's Who of Modern American Land Moguls