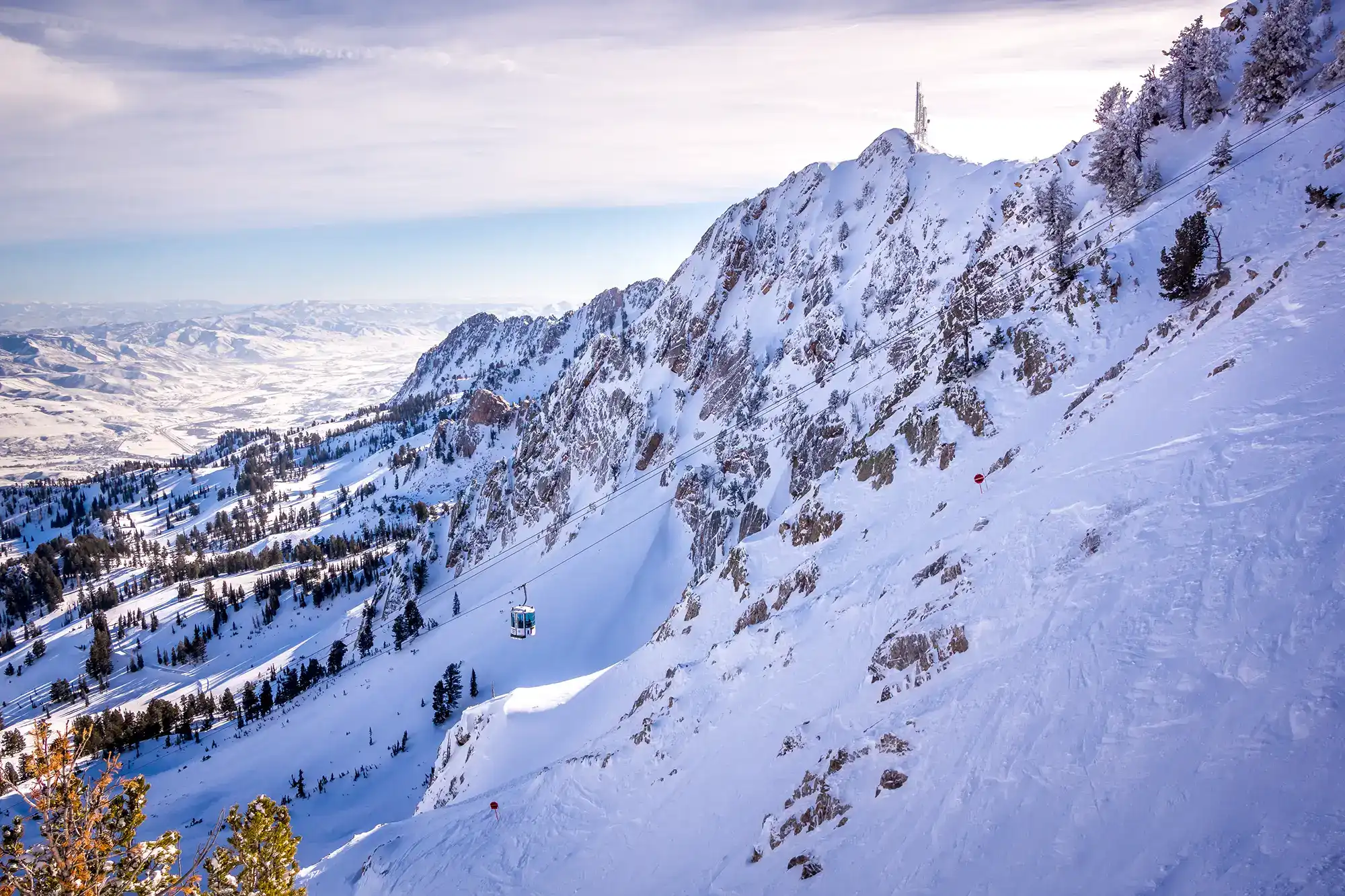 Why Club Med and Snowbasin are Calling It Quits On All-Inclusive Hotel
---
Emily Primbs | May 19, 2023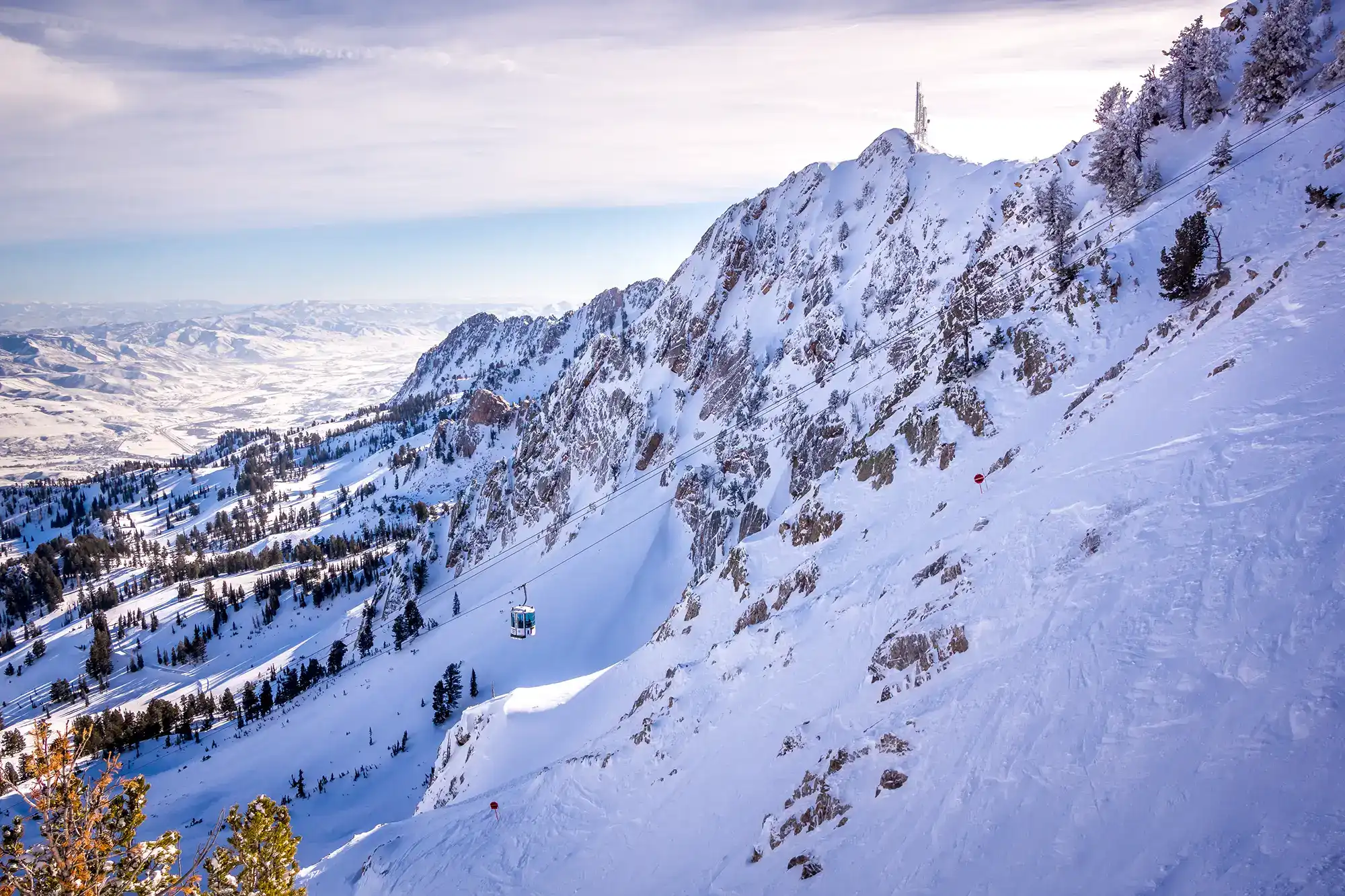 The traditional all-inclusive ski experience Club Med is known for, was going to be one of the most impactful changes ever to come to Snowbasin Ski Resort in Utah, which has never offered on-mountain lodging. Now, a year after leveling the Old Day Lodge and the surrounding 9 acres of slope-side mountain to make way for the future 300-room Club Med hotel, both have agreed to shelve the project.
The Unveiling of Snowbasin's Long-Term Development Proposal
When Snowbasin announced their plans in September 2021 for the mountain "resort village" around Earl's Lodge, the heart of the resort and the base of many popular slopes, guests from all over the world could look forward to shopping, restaurants and at long-last, lodging. Partnering with Club Med would bring the transformative mountain getaway experience they are known for to Utah. "I'm very excited for people to experience this extraordinary property when it's complete," Davy Ratchford, Snowbasin General Manager, was quoted saying in August 2022. "The community can expect an amazing local partner in Club Med." Club Med loves to create destinations, and has recently opened new resorts in Spain, Japan, and France. In past years, if you wanted that all-inclusive experience, you'd need to travel out of the country. But for the first time in the U.S., you could go to Utah. The goal with this type of destination hotel is to not have to leave the resort, except to find fresh powder or more corduroy on Snowbasin's expansive 3,000-acre terrain.
Shifting Priorities to Provide World-Class Ski Experience to Resort Guests
However, after a Snowbasin statement came out just days ago, plans to open the first all-inclusive Club Med in the U.S. at Snowbasin will no longer proceed for 2025, with both entities mutually agreeing. "After extensive discussions, the two companies have decided not to pursue this project," Snowbasin has stated. Siting "delays" and Snowbasin's desire to focus on improving skier experience, Club Med will be shifting focus as well. Snowbasin has already started work toward this goal by expanding parking by over 400 spaces and the started replacement of the Middle Bowl Triple lift, as well as announcing plans to install the 6-person, high-speed lift, the DeMoisy Express, and a new area that will serve beginning skiers.
What's Next for Snowbasin Ski Resort and Club Med
Snowbasin's long-term vision included a variety of lodging experiences, including hotels, townhomes, condos, and ski in, ski out properties on the scattered 402 acres of land holdings they own in and around the mountain, according to online county records. While these other constructions around Earl's Lodge, "can only be estimated, but is anticipated to take decades," the resort said in a statement, "timing will depend on market conditions and acceptance."
Club Med has confirmed their intention to develop a future U.S. mountain resort by the 2025-2026 ski season. Unfortunately for Utah, it just won't be in their backyard. Still, the resort is thriving with the Utah tourism market growing stronger and Snowbasin's reputation for being a world-class resort. With record-breaking snowfall- 516 inches and counting in the 2023-2024 season, breaking the previously held record of 475 inches, there is still time to shred the gnar and enjoy the luxury lodging of Huntsville, Utah.
Become A Local
Interested in living by Snowbasin Resort? Locals call the three towns of Huntsville, Eden and Liberty — Ogden Valley. Huntsville embodies the essence of mountain living, inviting you into a community rich with pride and rugged spirit.
Eden to the north, a haven for bikers, runners and hikers, is also home to two ski resorts, Powder Mountain — perfect for those looking for backcountry thrill without the risk, and Nordic Valley — a beginner and family friendly mountain.
Liberty, north of Eden, is a rural community and nature enthusiast's dream, with close access to some of Ogden Valley's most beautiful areas. Those who call Liberty home, wake up to dramatic mountain views of the backside of Ben Lomond and the valley floor. Three ski resorts within 20 minutes, with the world's greatest snow, isn't all Ogden Valley has to offer.
The heart of Ogden Valley is Pineview Reservoir. Huntsville borders the eastern and southern shores, while Eden claims the northern and western waterfronts. Even on the busiest days, there is plenty of room on the lake to throttle a boat to the max, snake your way around on a sailboat, or paddle in peace.
Ready to make your vacation permanent? Explore the incredible real estate options in Ogden Valley.