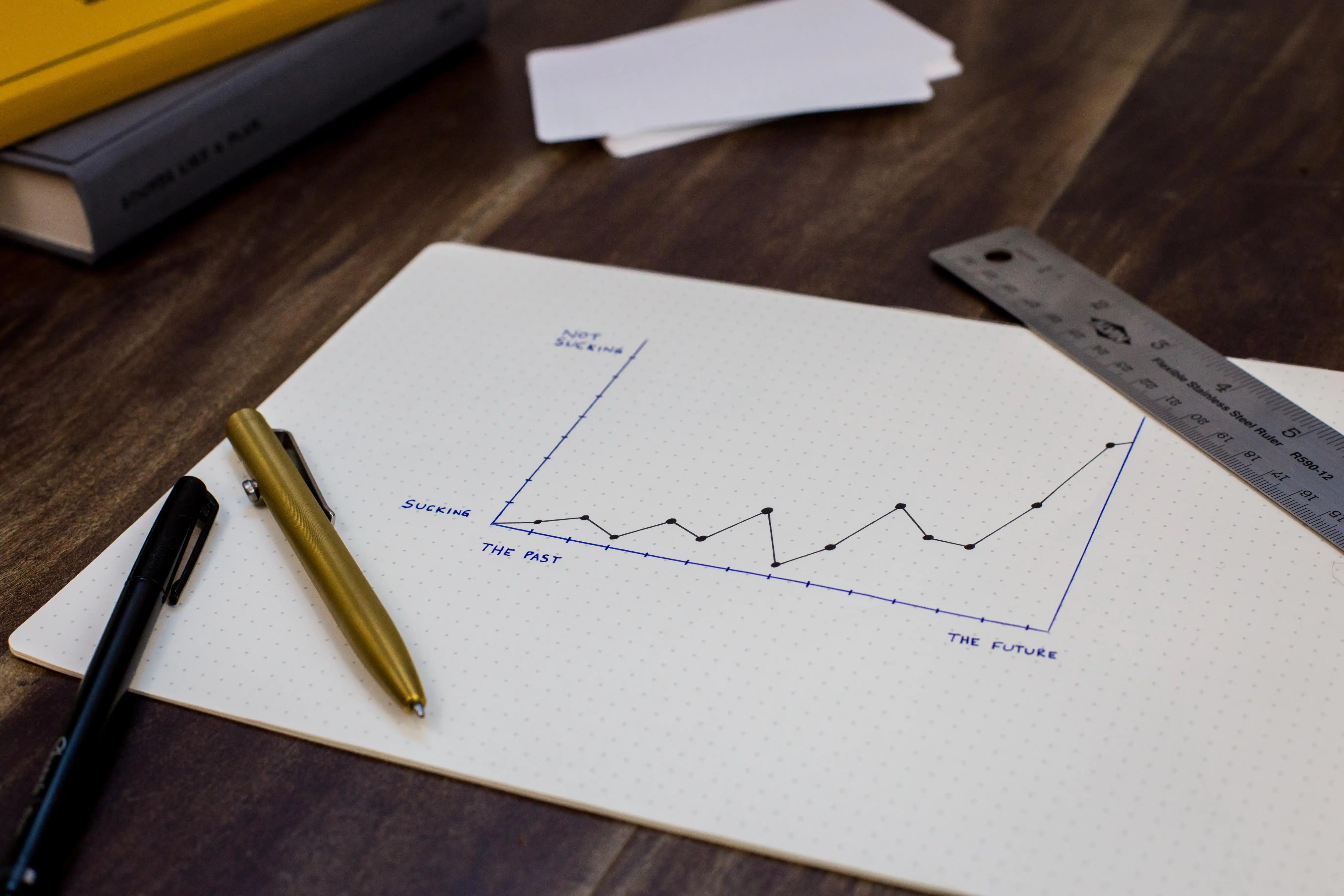 Sellers Holding On To Their Prices
---
Kylar Vierra | December 8, 2022
October proved to be an interesting month indeed. September's volatile Pending data reflected in median home price action created a lot of uncertainty in the market. What could be the cause of this volatility? With so much consistency in the market recently, up and down, it's rather odd for home prices to not know what to do. What the data shows more than anything else is that far less homebuyers are buying right now. A thousand fewer transactions happened this month compared to last month moving from 3,500 units sold in September to just 2,500 sold in October. The last time that few homes sold in October was in 2011, near the trough of '08. It appeared earlier in October 2007. Interestingly, when comparing September to October in all of the samples from 2005 to 2014 all but one experienced either the same or higher median price difference. None of the months experienced a substantial difference in the number of units sold. Price only decreased in 3 of the samples, which were 2011 and 2012. Prices stayed the same in 2007.
This graph will help illustrate the kind of median price movement that happened in October: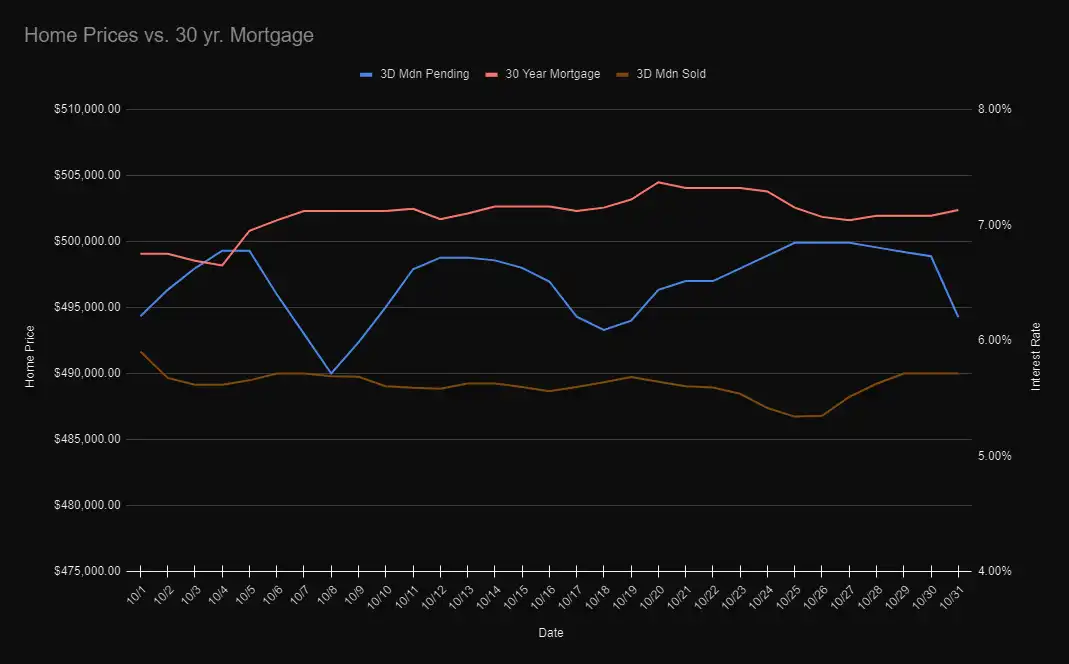 The blue line represents Pending home prices (homes under contract and pending sale). Once those homes sell, they convert to the sold price which is represented by the orange line. You'll notice that sold prices are lower than pending prices, which usually means that prices should rise. However, pending prices have been higher for a month now. Pending prices and sales prices diverged at the end of September and have remained so since then (Sale prices usually follow Pending prices). This could mean two things: 1) The list to sale ratio is 99-98% (different from the original list to sale ratio, which includes price reductions - 95% in Oct.). 2) Home contracts are experiencing a high cancellation rate, especially in higher price brackets (They are falling out of contract).
The former is more likely to be true, but it could be a combination of both. Redfin reported in August a 15% cancellation rate nationally for the second month in a row. Normally it's around 12%. Unfortunately neither statistic is tracked on major MLSs in Utah, so we're left to independent sources to find that data.
Interest rates have been dancing in the 7% range most of the month. A strong push up to 7.3% reflected the Federal Reserve's adamant position on inflation. A recovery towards the end of the month seemed promising, but November may beg to differ when the next Federal rate hike occurs. At the time of publishing this, rates have fallen back down to 6.6%.
If you're looking to buy, the time is nigh. It's no secret that housing has rapidly shifted from a Seller's to a Buyer's market in a matter of months. I'm confident that many buyers are spying an opportunity to capitalize on the ensuing downturn. It's also possible that Sellers are awaiting the oncoming wave of buyers in the spring. The coming months will boil down to a matter of supply and demand. Are buyers ready to come back? Will the Fed quell the surge? Or something else?