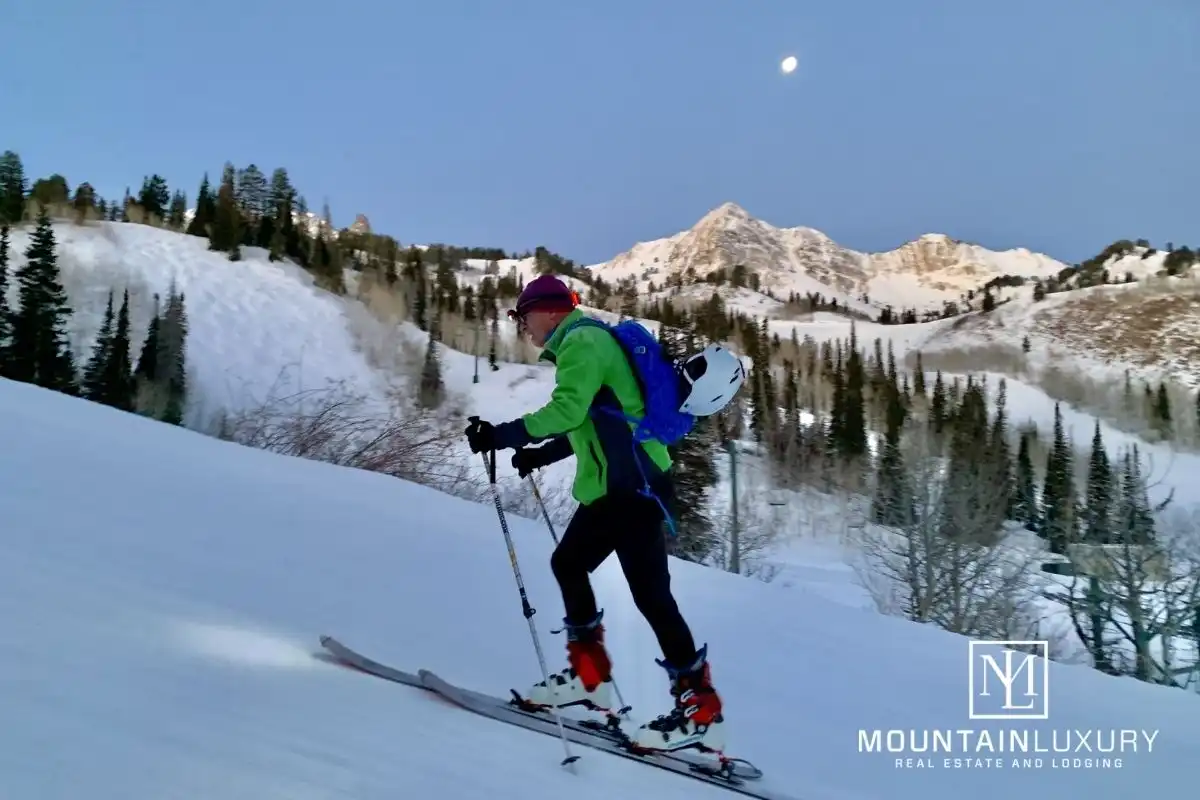 Snowbasin Uphill Skiing
---
Brian Nicholson | November 30, 2022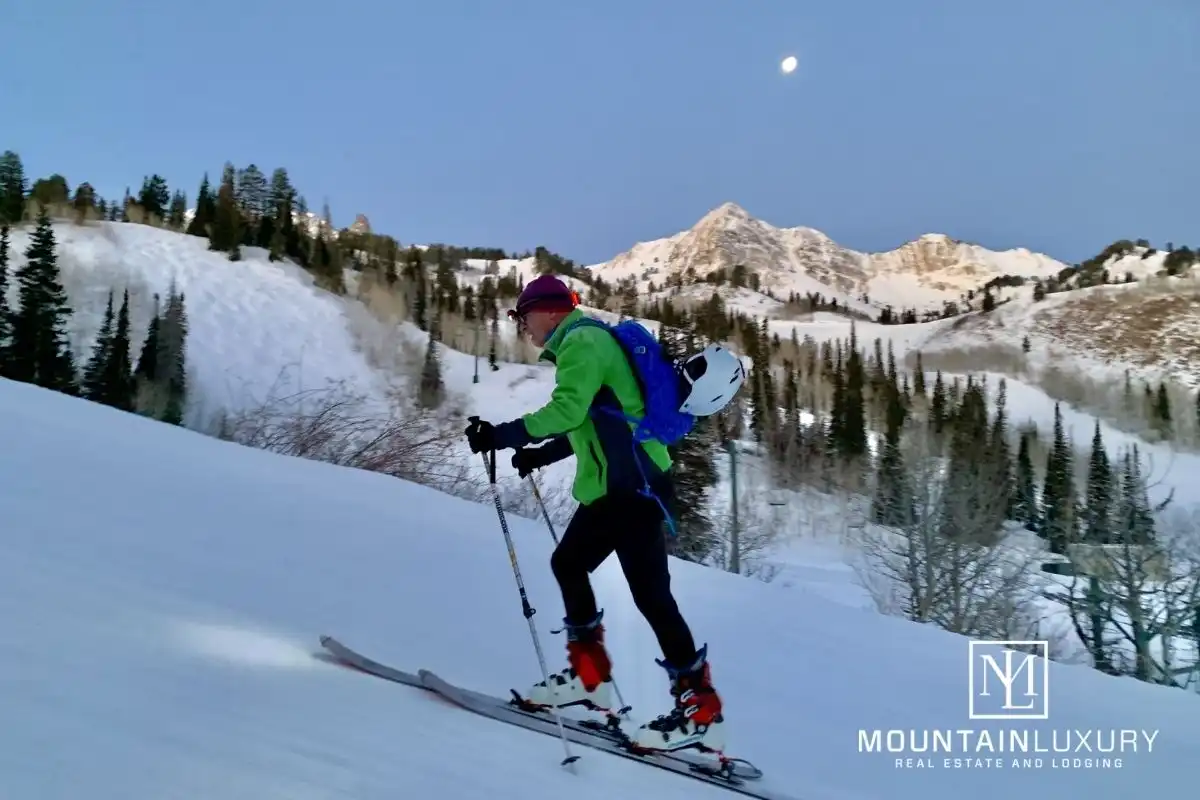 A few years ago, a friend of mine, Steve Nestel, started doing this crazy thing that at the time, I couldn't possibly understand: he went skiing. Now, obviously, skiing wasn't the crazy part. The bizarre nature of his new found craze was that the skiing was UPHILL.
"What?" I asked. "Are the lifts broken? You have to ski uphill?" For me, that logic was similar to the age old skydiving question, "Why would I choose to jump out of a perfectly functioning airplane?" But on December 31, 2020, that paradigm changed for me. Following the year of complete craziness that was 2020, I was ready to try something new.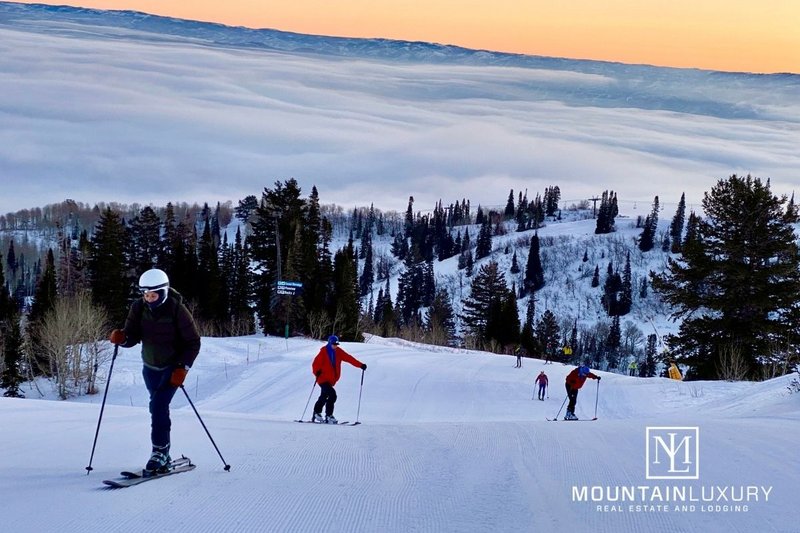 With an encouraging invitation, and what was slated to be a pretty good weather day, I decided to join my clearly deranged friend and head off to the Weber State Outdoor Recreation facility to pick up a rented pair of AT skis. Two days earlier, I didn't know what that term meant. But after doing my diligence on Google, I was eagerly stepping into the world of Alpine Touring (AT) and all the associated gear, tips, tricks and pitfalls to avoid.
For those unfamiliar with how it works, AT skis have different bindings that keep the toe of the boot locked in while the heel is loose. Stuck to the bottom of the ski are special skins that allow for motion moving forward, but keep the ski from sliding back. Once skiers arrive at the top, the skins are pulled from the bottom and the bindings adjusted to lock the heel in place for the downhill. The skins got their name because the practice originally involved the pelts of animals. Many people refer to the activity as "skinning."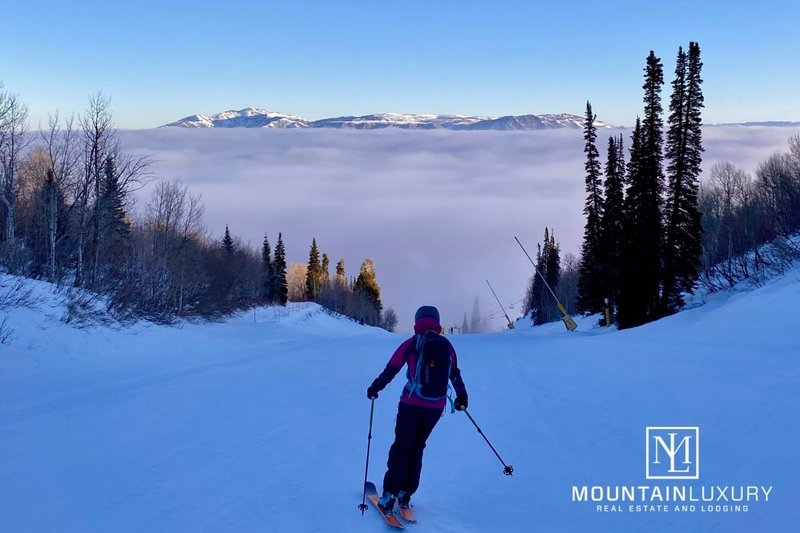 The nice guys at Weber State hooked me up with the gear I needed, and I was all set to try out my newfound activity. It was as if I had leveled up in (insert your favorite video game here). My winter activity options had just expanded and I was excited.
The next morning at zero dark thirty, the alarm went off and all the recommended gear I had carefully put out the night before was patiently waiting. I loaded everything up and arrived at Snowbasin with a few minutes to spare before my next great adventure was to begin.
Apparently, this activity is rapidly becoming a favorite for those wishing to try something new and looking for an activity they can do in winter, while still being able to get to work at a reasonable hour.
In a recent article on Afar.com, Dan Sherman, vice president of marketing at Ski.com, talks about the recent uptick in the sport. "Uphilling is becoming more popular because it offers another way to experience the outdoors," he said. "Fifteen or 20 years ago, all you needed for a successful ski vacation was a chairlift, a hotel, and a bar. Now travelers are looking for options."
As it turns out, backcountry skiing, as well as side country skiing, (another term for backcountry skiing which is out of bounds, but adjacent to a resort), is a segment of the ski industry experiencing huge growth.
It all made sense as I took note of the large numbers of people arriving in the pre-6:30am parking lot, gearing up in 18 degree temperatures for a trip up the hill. I also began gearing up and at Steve's advice shed my heavier coat and replaced it with a thinner jacket.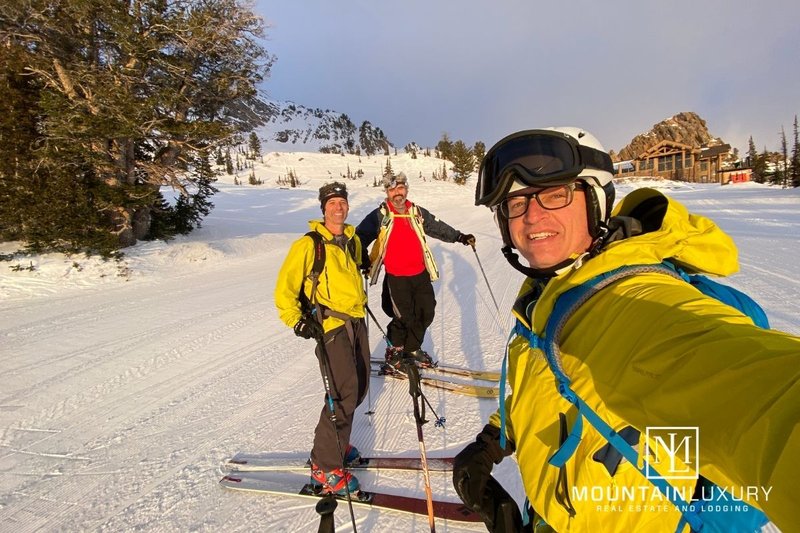 Once we were underway, the sensation of walking, or rather, sliding along up the relatively flat Powder Puff run was unnatural and took some practice. The first steep section was School Hill and it was then that I realized a thinner coat was a wise choice.
After the first steep climb was conquered I began to feel more comfortable with the motion. The newness was exhilarating and the fact that I was surrounded by probably 100 others within my line of sight was encouraging. As with most resorts, Snowbasin requires red lights in back and headlamps in front during the entirety of the ascent and descent. I felt like I was a part of something awesome following a trail of red up the hill.
The most difficult part of the climb is toward the end when skiers head up to the top section of Sweet Revenge. Sometimes, if the wind is blowing the snow around, the skins keeping the skis from slipping back are less effective. It was then that a more concerted effort with my poles helped me to keep moving forward when occasionally, a ski would slip a few inches backwards before finally catching.
At several points along the way, I was overwhelmed with the beauty of the sun's first light, the retreating full moon dipping below Mount Ogden, and the blanket of cloud cover hanging low in Ogden Valley. The experience was unforgettable.
After reaching the Needles lodge, the biggest objective was to change gear as quickly as possible since the heavy breathing had ended, and the need for thicker coats and gloves became acutely evident.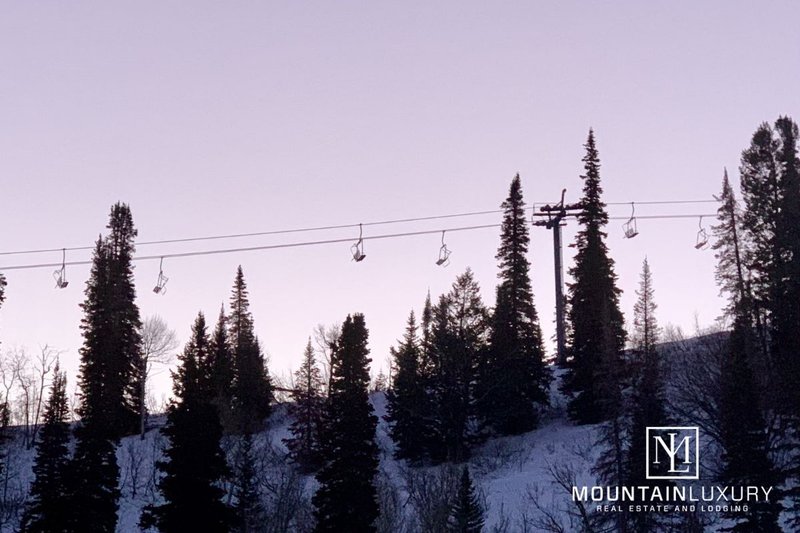 Skiing down was a completely different experience compared to simply taking the lift up. I had earned that run and I wasn't going to blast down the hill like I usually would. It was so nice to take my time, enjoy the spectacular sights on all sides, and realize the sense of sheer accomplishment and satisfaction Steve had discovered years earlier. Turns out he wasn't that crazy after all.
A few quick lessons after my rookie trip:
Snowbasin has a Red and Green system indicating when they are open for uphill skiing. It's best to check www.snowbasin.com/the-mountain/conditions/ before heading up as well as familiarize yourself with their uphill policy, https://www.snowbasin.com/uphill-travel-policy. The conditions are updated around 4:00 am. PRO TIP: subscribe to the automated text alerts for the Red or Green status to be sent directly to your phone.
It's unlikely your rental gear will fit exactly right. Try several rentals places to make sure to get the best fit possible.
Make sure your boots are as tight as possible, just like down-hilling. You'll avoid unnecessary pain.
Dress so you're slightly cool, almost uncomfortable at the start. You'll warm up after just a few minutes of climbing.
It's a good idea to have a dry beanie, thick gloves, and a warm coat in your backpack for the downhill.
Bring extra batteries for your front and rear lights, just in case. It wasn't a problem for me but it could have been.
If you choose to buy boots, make sure they are professionally fitted.
If it's warm, yet windy, treat it as if it was 15 degrees colder.
Lastly, don't forget a camera. You'll regret it!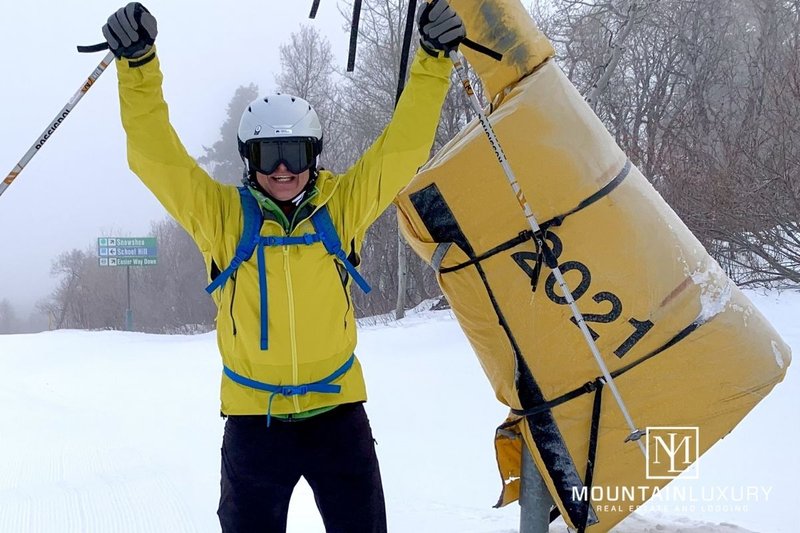 For more information about living just minutes from this amazing place, please visit www.mountainluxury.com/snowbasin. There are also some incredible ski in/ski out properties across the valley at Powder Mountain and you can see what's available at mountainluxury.com/powder-mountain-real-estate/
Want to try uphill skinning for yourself? Join the Snowbasin Ski Team at their Full Moon Uphill Ski Events this weekend, February 27th 2021